The longer I look at this lovely apartment in Sweden, the more I love it. It reflects the personality of its residents, with a unique sense of style, and it feels authentic, liveable and welcoming. The décor is well-curated but unpretentious and eclectic, with a great mix of styles and eras. The numerous vintage pieces in the home give a nostalgic vibe to the place, but the look is updated and modern.
A home is something that is made and that tells a story, and here is a fantastic example.
Here is some advice to turn a house into a home:
Plants and flowers add a fresh touch to any room. Greenery instantly injects life into your home.
A curated art collection make visitors want to ask the story being each piece. It is also great way to show your sense of style and personality.
Adding mirrors, especially antiques or one with an interesting shape, is one of the easiest tricks in the book to change the look of a space. Plus it will enhance your home's natural lighting and make it feel brighter almost instantly.
Display your collection(s) – Books, figurines, pots, cups… If they bring you joy, show 'em!
Create a stylish and cozy nook with a comfortable chair, a reading light, a soft rug, throw… Something that invites you to relax.
Lighting is key when creating a good atmosphere in a home. So add a lot of different light sources, and not only functional, but decorative, too. No need to break the bank either: A simple, inexpensive IKEA lamp can quickly make a different for a softer, warmer ambience.
Embrace imperfections – Patina, creases, dents… All signs of a real, soulful home.
For more beautiful interiors, have a look at the inspiration gallery or follow me on Pinterest.
If you'd like to receive some of our best design news straight to your inbox, join the ND newsletter!
Styling: Lindholm
Photos: Fredric Boukari forHistorika Hem
Got a decor inspiration board? Pin this for later: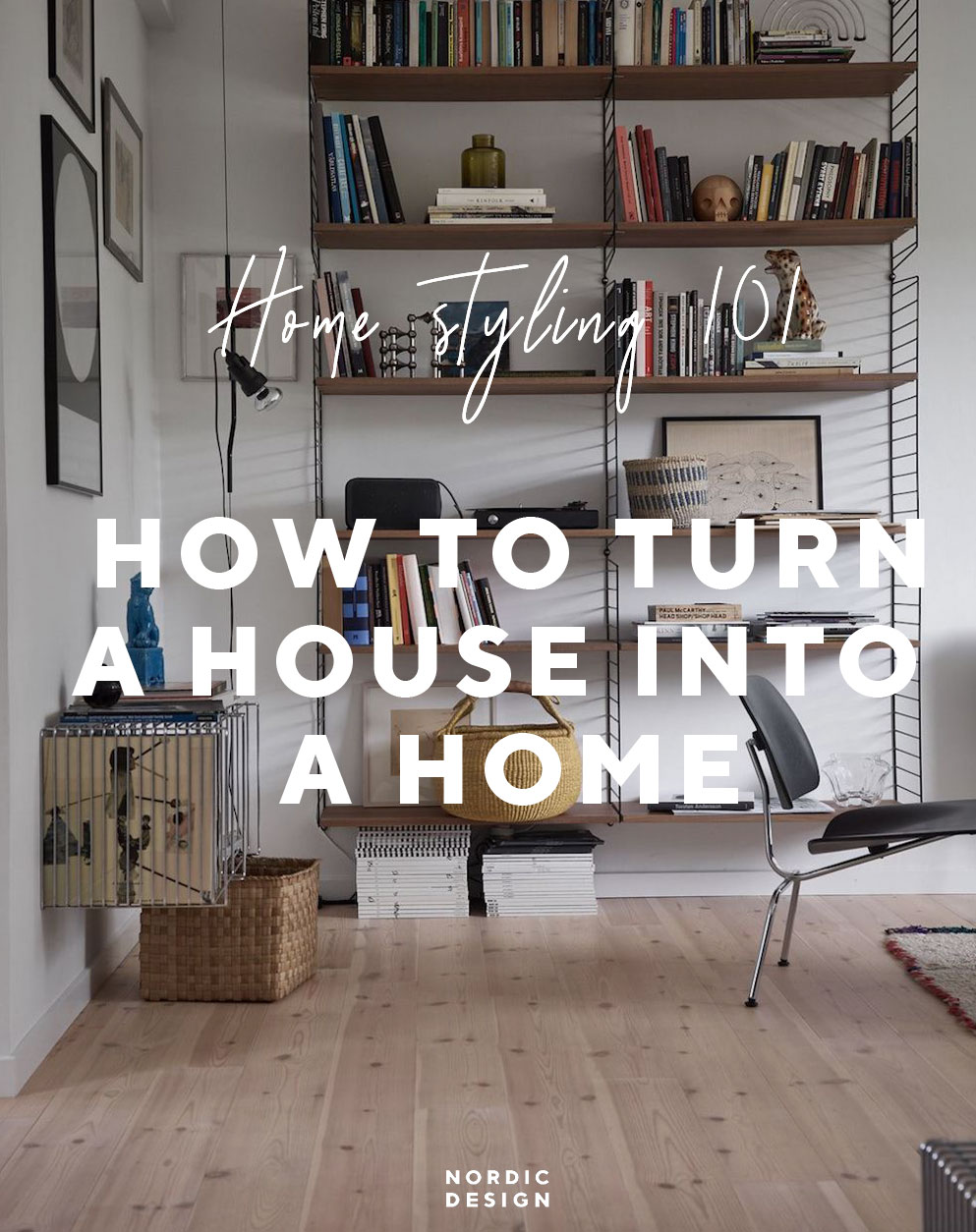 ---