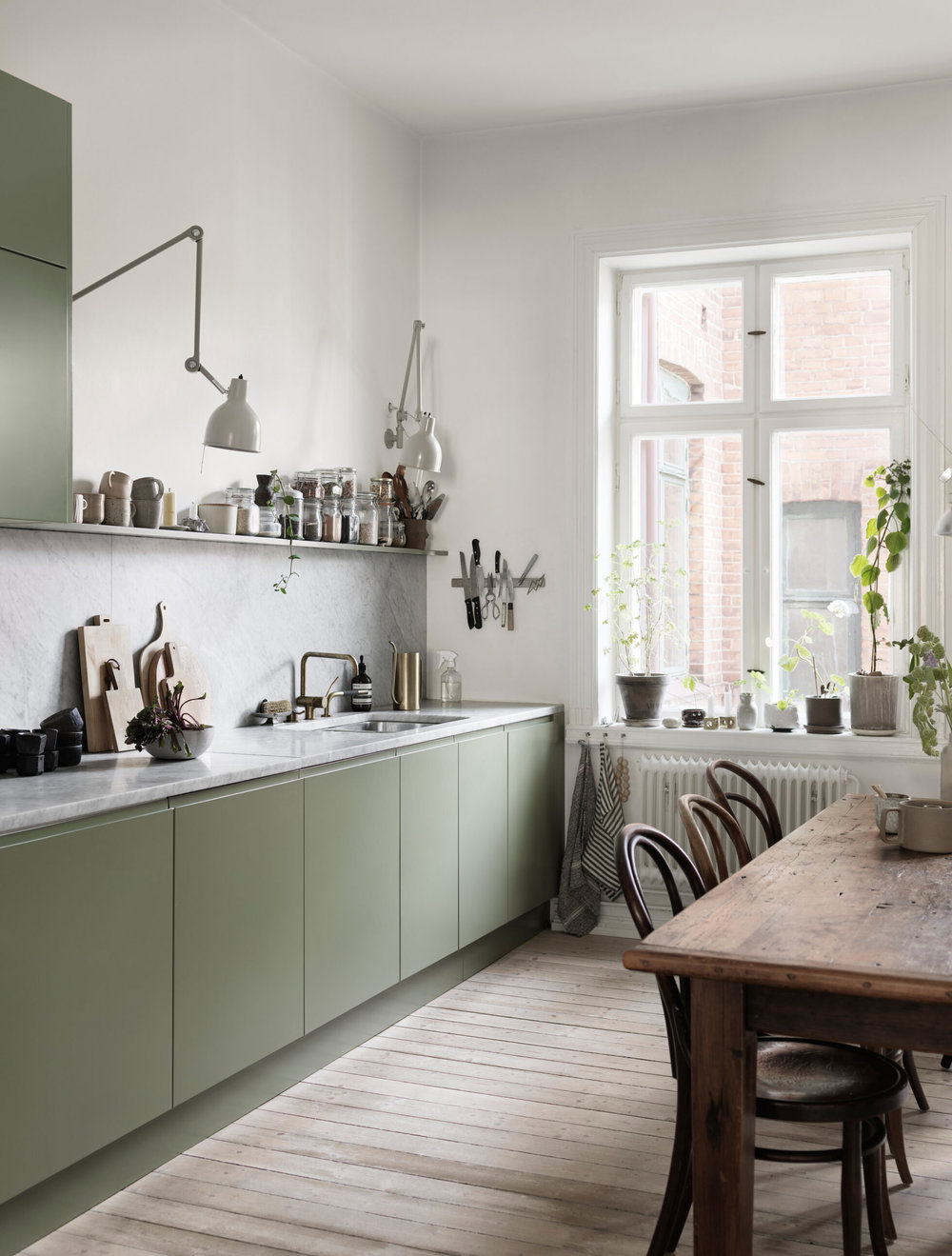 Nina Persson, singer of The Cardigans and A Camp, moved back to her native Sweden after many years living in New York. She established her new home in Malmö (where she lived before going to America), in a turn of the century apartment with bare wooden floors and white walls – The perfect base for a simple, Scandinavian-styled interior, which is exactly what she was looking for.
She decorated with soft neutral tones and lots of textiles. The look is inviting and warm, approachable and totally liveable. I really enjoyed observing the interesting details throughout her home. From the gymnastic rings and flag bunting, to her wide assortment of plants, books, art, heirloom pieces and trinkets; personal touches everywhere!
The green kitchen (another one!) is pretty stunning.
Enjoy!
Gorgeous, isn't?
If you like this place, you'll surely want to look at the home of stylist Emma Persson Lagerberg, which share a few resemblances with Nina's place.
For more beautiful Scandinavian homes, have a look at the inspiration gallery or follow me on Pinterest.
If you'd like to receive some of our best design news straight to your inbox, join the ND newsletter!
Photos: Petra Bindel for Elle Decoration
---