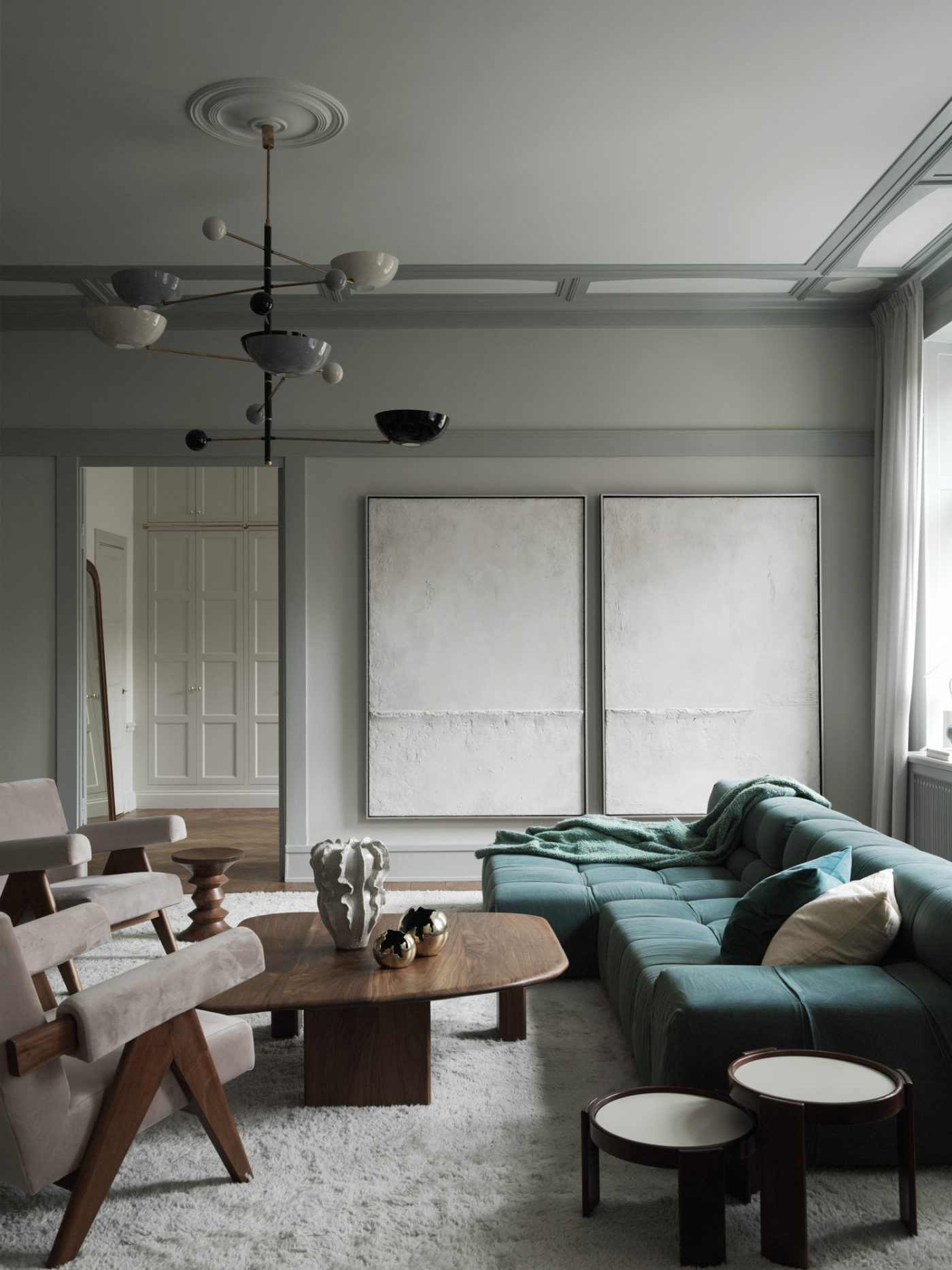 Today I am taking you to Östermalm, a posh neighbourhood of Stockholm, to tour the family home of design enthusiast Erik Bratsberg. The newly renovated apartment is located in an Art Nouveau building from the early 20th century, and many period features were added to enhance the historic feel of the place – Ceiling rosettes, wall panels, mouldings and trims, etc.
Notice how the interior has a timeless look; it is classic yet modern. That is what happens when you combine furniture and accessories from different eras. When a focus is on craftsmanship and quality, rather than trend, you get a refined, considered style that will transcend time.
I also wanted to point out the numerous exquisite details and sculptural elements all around. They add character and a wow factor.
Enjoy!
Psst: Get insiders tips and tricks on how to create the look, inspiration, discounts, ad-free browsing, and more by joining our growing community of design lovers from around the world. Become an Insider today!
Can you guess who is being this beautiful interior? It is none other than talented Joanna Lavén, whose signature style characterized by elegance and eclectic flair. She is also is behind this stunning home and bespoke kitchen.
For more beautiful interiors, have a look at the inspiration gallery.
Don't want to miss a thing? You can now subscribe to receive new article notifications via email! Opt-in here.
Photos: Ragnar Omarsson for Residence
---