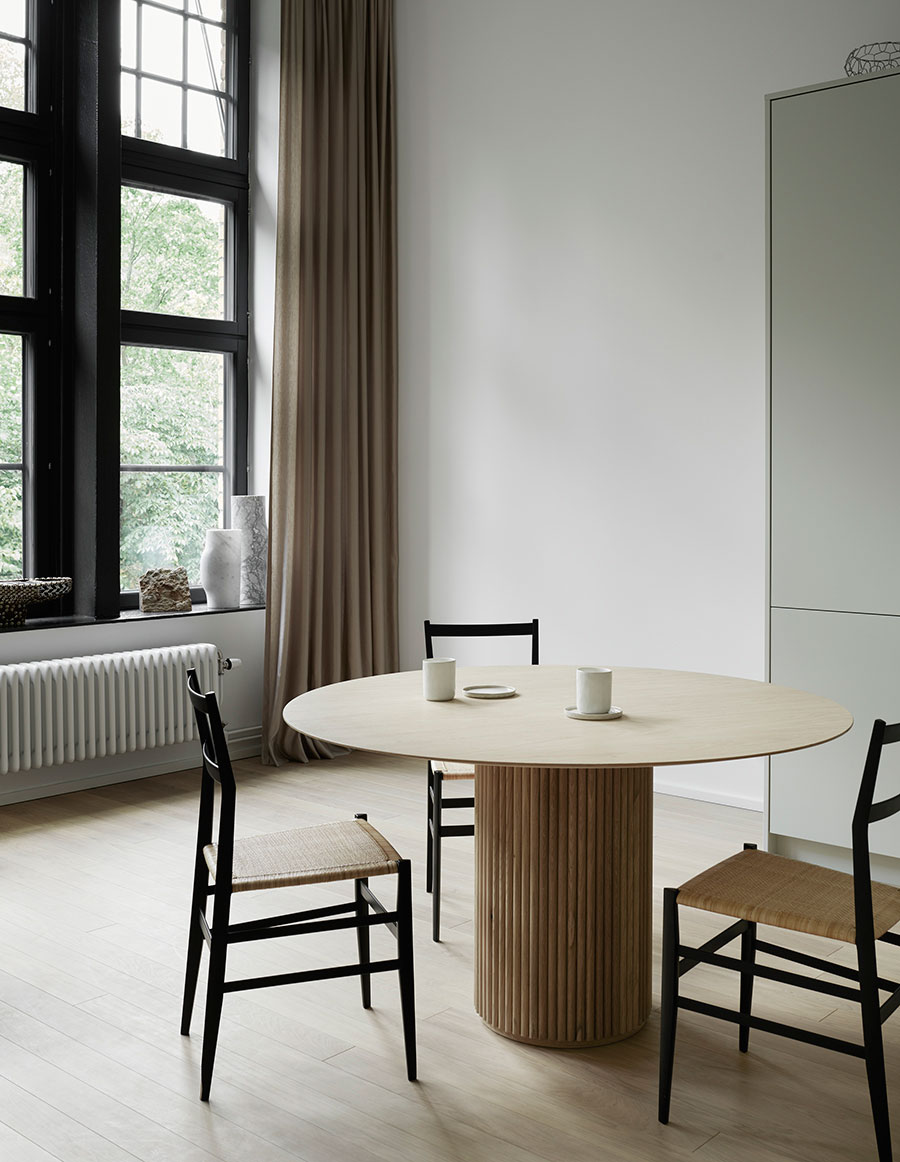 I've been following the work of Hans Hjelmqvist for a while now. My background is in communications and I am a design nerd, so he literally has my dream job: He is the co-founder of Grand Relations, a Stockholm-based PR agency with clients like Carl Hansen & Son, Kasthall, Massproductions, and Foscarini, among others.
Hans is surrounded by high-end brands all day long, and this doesn't stop when he goes home! Indeed, it is simply stunning, with a tightly edited interior. In the living room, I spot a Retreat sofa from Fogia, a side table from Massproductions, and an armchair by Flexform. The beautiful kitchen is by Kvänum, and the combination of the Palais table from Asplund and chairs by Cassina is amazing – A perfect match, wouldn't you say?
The look is elegant and minimal yet inviting, with lots of natural materials and warm tones.
The place is gorgeous to begin with, with very high ceilings and windows in cast iron frames, a nod to the industrial past of the building. Hans' home is flooded with natural light and, as it is bordering a lush park, it is a prime spot to enjoy nature's transformation every season.
Enjoy this beauty!
For more amazing Scandinavian interiors, have a look at my inspiration gallery.
Styling: Madeleine Asplund Klingstedt – See her home here!
Photos: Kristofer Johnsson for Residence
---