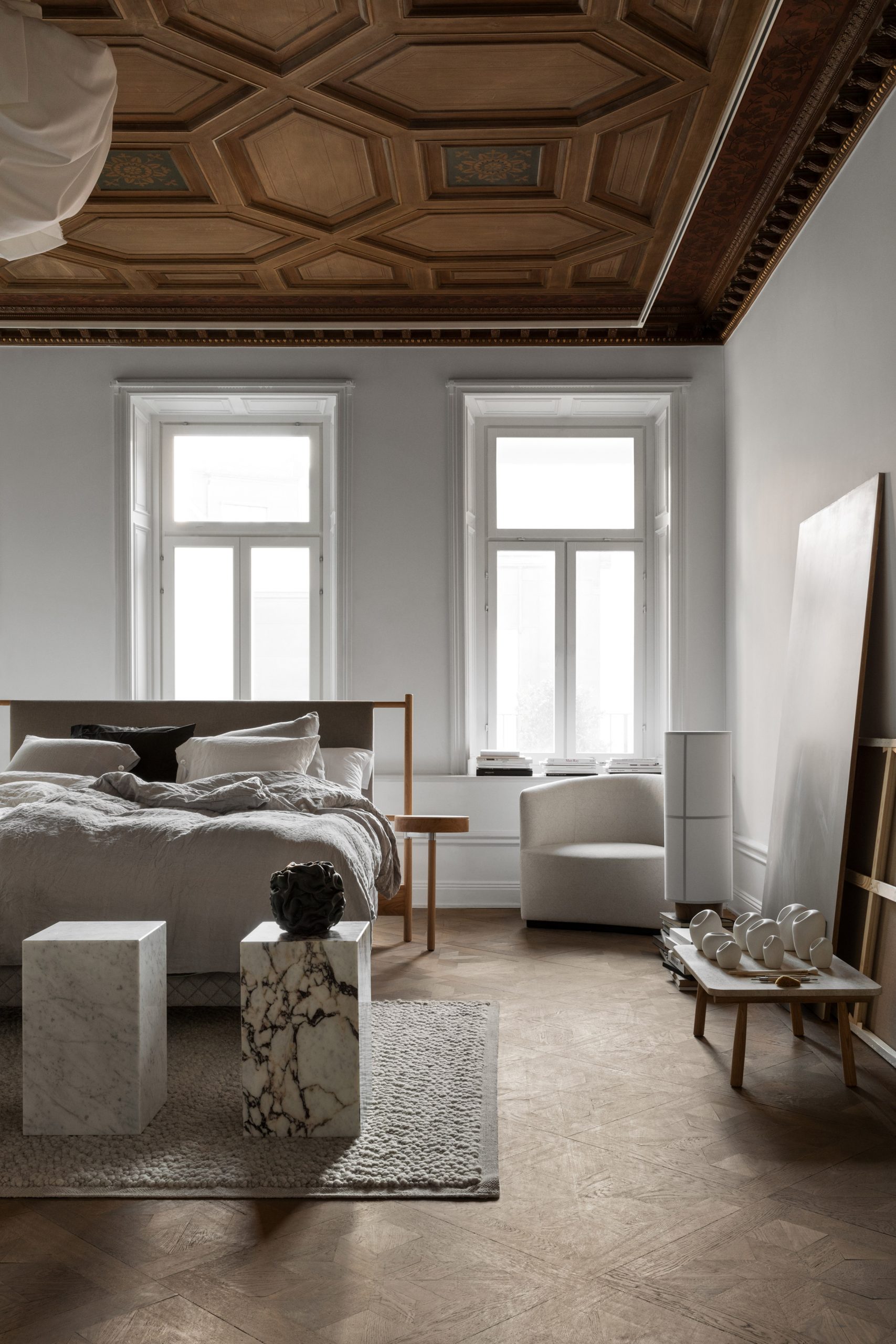 Today I am taking you on a tour of a stunning apartment in the Swedish capital, the Sculptor's Residence. The place actually served as a curated exhibition space during Stockholm Design Week earlier this year.
The creative living quarters, meant to set the scene of a home and artist atelier, were imagined by Copenhagen-based Norm Architects, who worked alongside Menu and Dux – You'll find several of their designs peppered throughout the space, along with Bang & Olufsen speakers, sculptures and ceramic objects by Nicholas Shurey, Sofia Tufvasson and Atelier Armand, limestone and marble podiums by Östersjösten, and dolomite plaster plinths by St. Leo, among others.
The interior is gorgeous, eclectic, and oh so chic! Modernist aesthetics provide a striking contrast with the classical details of the building.
What an inspiring space! Can I move in?
"The almost theatrical staging of objects pays homage to the ateliers of great artists – from Picasso's Parisian hideout to Cezanne's untouched studio in Aix-en-Provence – and allows visitors a glimpse into the artistic process, on a larger scale," explained founding partner of Norm Architects Jonas Bjerre-Poulsen.
Make sure to also check out The Home Of A Collector for a similar concept.
Photos: Monica Grue Steffensen
---