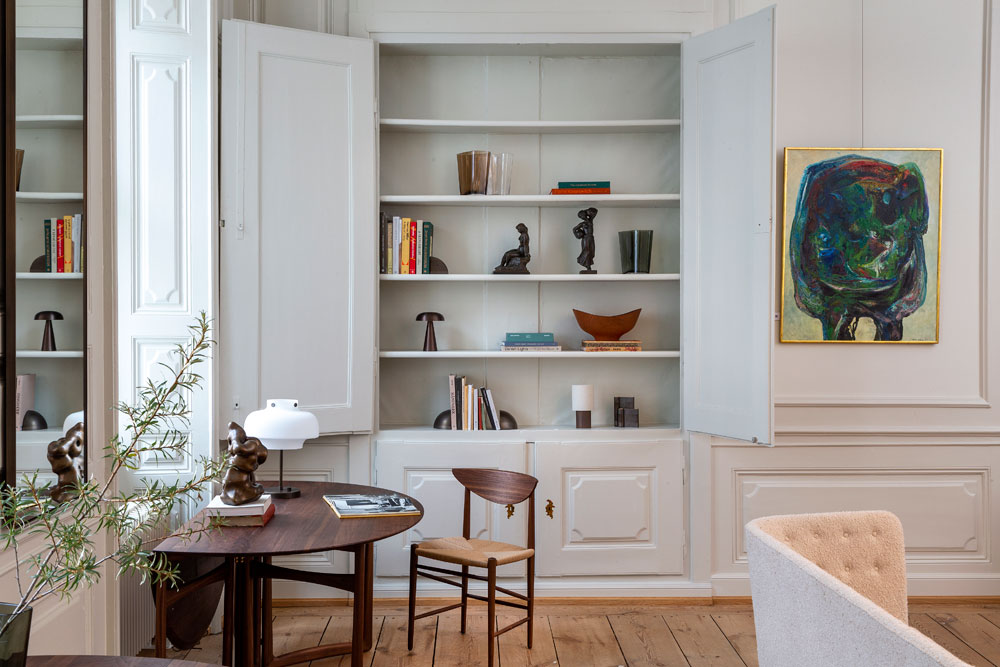 "Home of a Collector" is an experiential exhibition created for the recent 3daysofdesign event in Copenhagen. It took place inside the Lindencrone Mansion, a stunning historic building dating back to 1753 in the city center.
With the goal to bridge past and present, Danish design house &Tradition partnered with auctioneer Bruun Rasmussen to give visitors an inspiring peek inside a dedicated collector's home.
The interior presents a curated selection of &Tradition's most popular furniture alongside design icons, art, and antiques that are up for auction, in the atmosphere of a personal, home-like setting.
The mix of old and new beloved designs creates such a wonderful, sophisticated look, it is very unique and characterful. It all blends so seamlessly and effortlessly together. Oh, the joy of well-designed pieces with timeless appeal…
"For us, a home is a collection of personality: a personal gallery filled with pieces you love, things that inspire you, and memories that tell a story. At &Tradition we merge past and present in designs with stories yet to be told – and invite you to do the same. To engage in our universe and be inspired to collect your own thoughts, ideas, and experiences. To fill your life with objects that bring you joy and moments that matter." – &Tradition
Beautiful, isn't it?
You can also have a look at this lovely lifestyle video (below) created for the occasion, and starring the lovely Yvonne Koné.
So dreamy!
Photos: Armin Tehrani via &Tradition
---