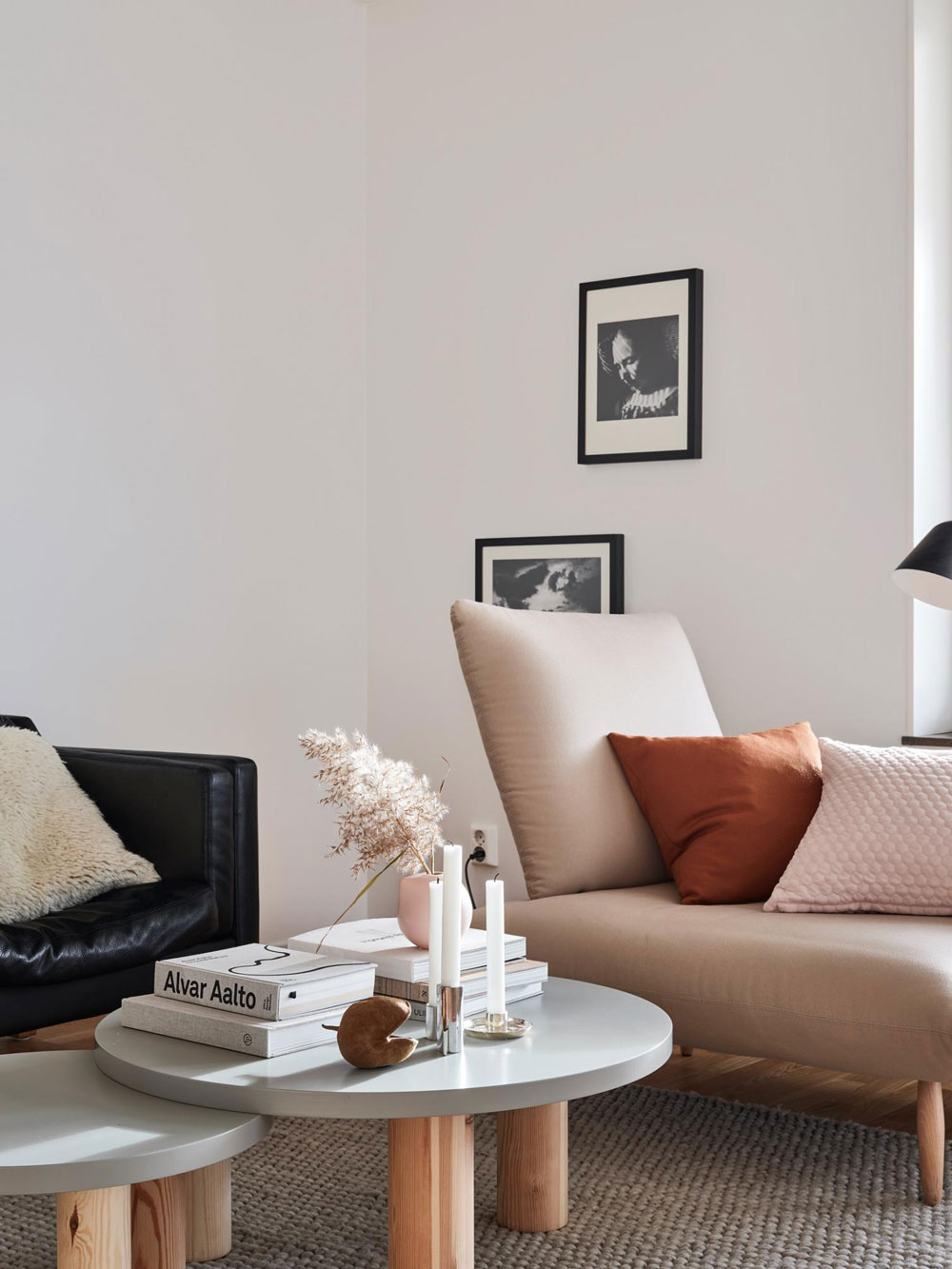 I have a lovely home tour for you today! It is an apartment for sale near Stockholm, Sweden, and it was beautifully staged by Mimmi Staaf for real estate company Fantastic Frank.
Staaf is a fan of lively and bright interiors -just look at her Instagram account– and she infused a touch of sunshine into this place, creating a warm and inviting look. Instead of sticking to one color, she used a camaieu of hues, from blush and yellow to orange and rust, for a very nice dose of energy and a casual feel.
Plenty of textures add visual interest and variations: Throw blankets and cushions, chunky rugs, curtains, rattan furniture, linen webbing on chairs, dried flowers and grass, as well as some reflective elements (chrome and glass) here and there.
I like how the beds are slightly undone, adding to the relaxed, pared back atmosphere.
Enjoy!
Another way to give your home a makeover to effortlessly transition into spring. See 8 more tips here!
Photos: Fantastic Frank
---