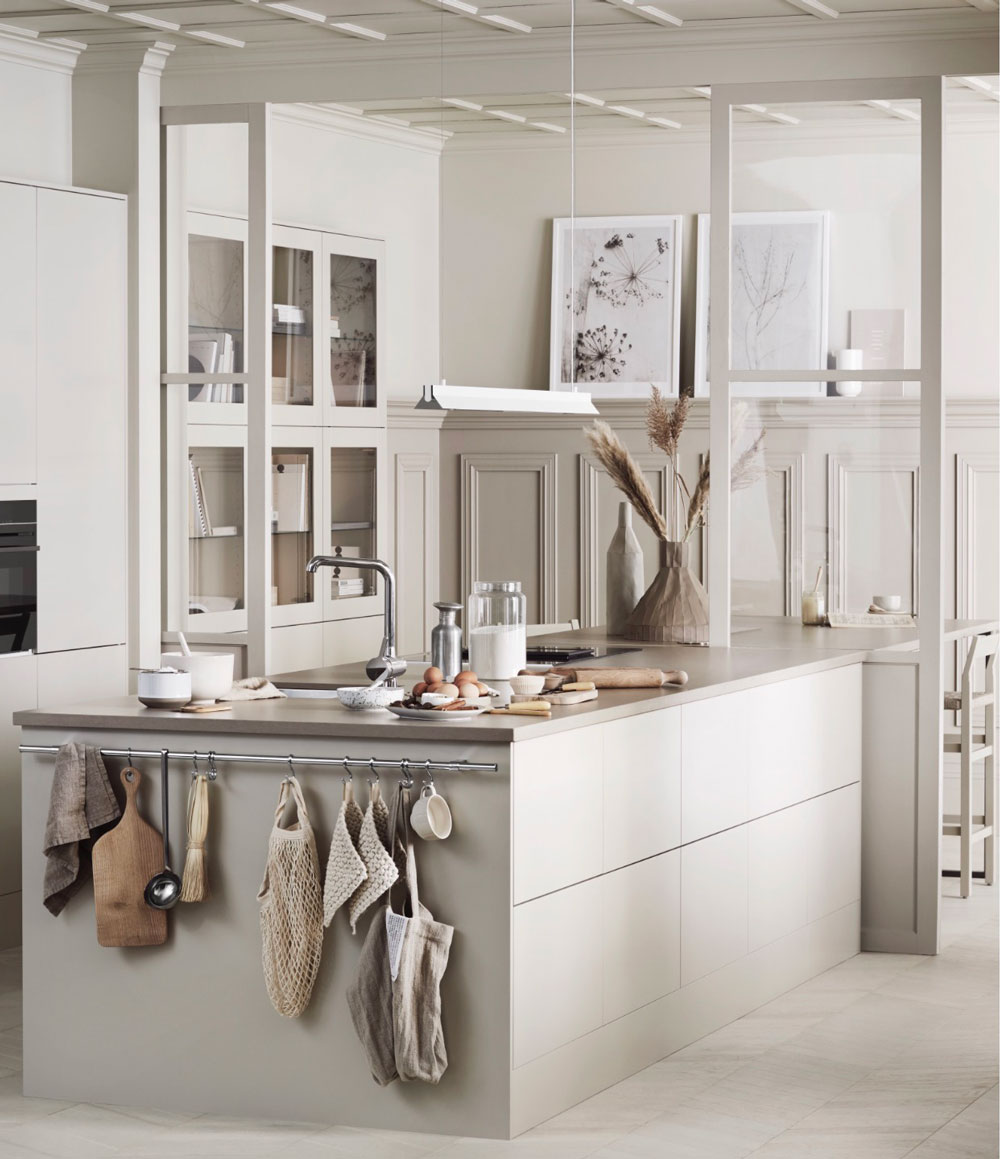 Two years ago you would have told me I'd have a crush on a sand-colored kitchen and I would have laughed out loud. Fast forward to today, and I am totally smitten with these images from Swedish company Marbodal. Talented Lotta Agaton is behind the styling, which surely has a lot to do with my admiration for this room.
With the earthy, monochrome look in interior design being everywhere in recent years, it is no surprise that it made its way to the kitchen, too.
Layers of natural tones, as shown here, create a soft, calm and harmonious style that is sophisticated and modern. Notice also how the cabinets are the same colors as the walls; it's another increasing trend in kitchen design, giving a true custom and exclusive feel.
My mind was set on dark green fronts for my new kitchen, but after seeing these pics, I am second-guessing myself…
Liking the monochrome style? Check out my post on how to avoid a bland décor when creating a tone on tone look!
Styling: Lotta Agaton
Photos: Pia Ulin
---