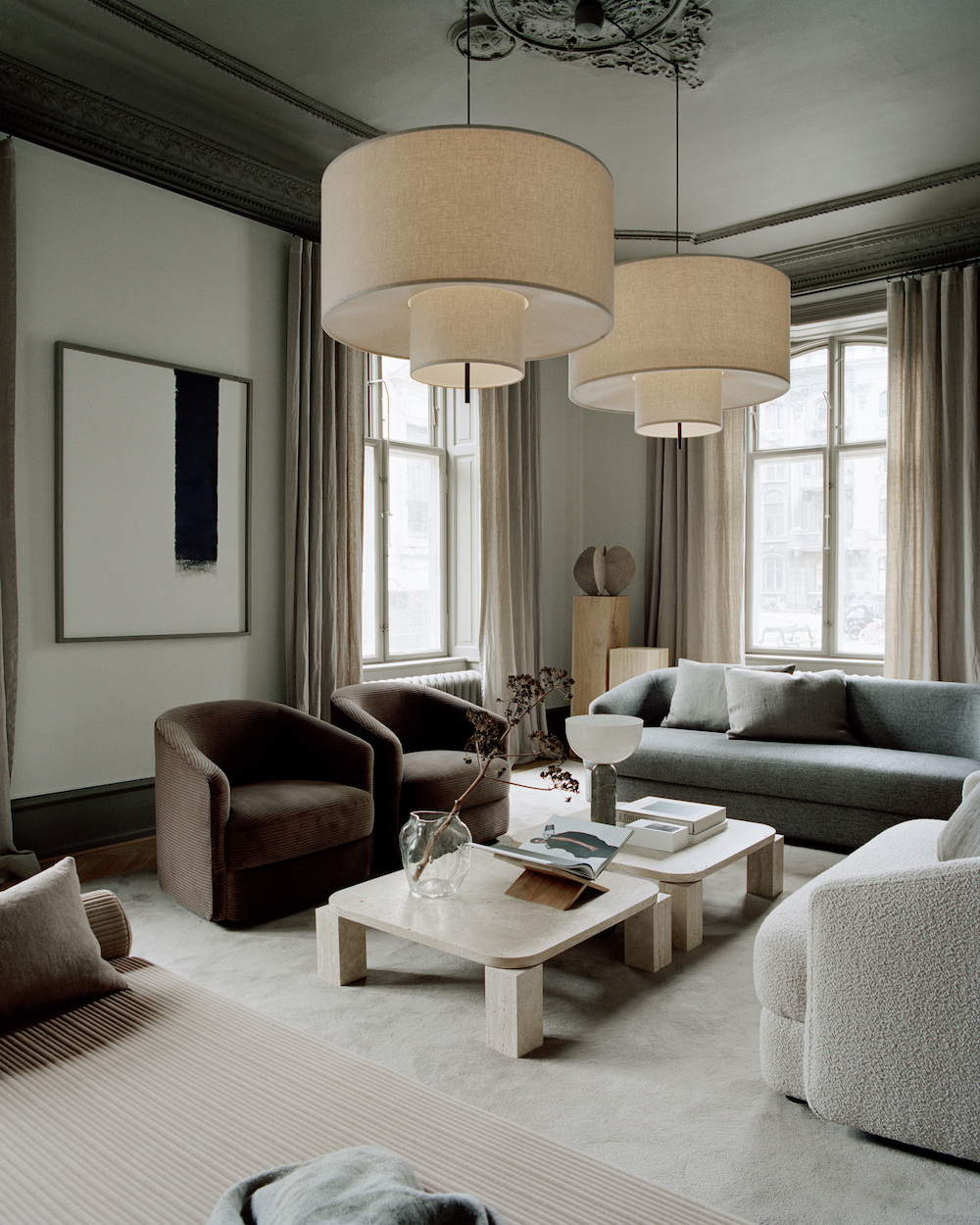 For the Copenhagen design festival 3daysofdesign, Danish homeware brand New Works opened the doors to a new exhibition designed in collaboration with Lotta Agaton Interiors.
Inspired by tailored menswear and classic interiors, the exhibition proposed a sartorial elegance celebrating craftsmanship and timeless pieces.
Textured textiles such as tweed, linen, chunky corduroy, wool, and bouclé, combined with a rich palette of brown hues and creamy shades, create a warm, sophisticated look.
I really like how bright yet enveloping the interior is – Soothing and harmonious, chic yet understated.
Alongside the existing collection, the exhibition displayed a number of new additions to the range, including the Bukowski Chair, the New Works Shelving System and Atlas Coffee Tables.
All items will launch during Fall 2022.
Curious to see what the 2021 showroom looked like? Click here!
Styling: Lotta Agaton Interiors
Photos: Brian Buchard for New Works
---