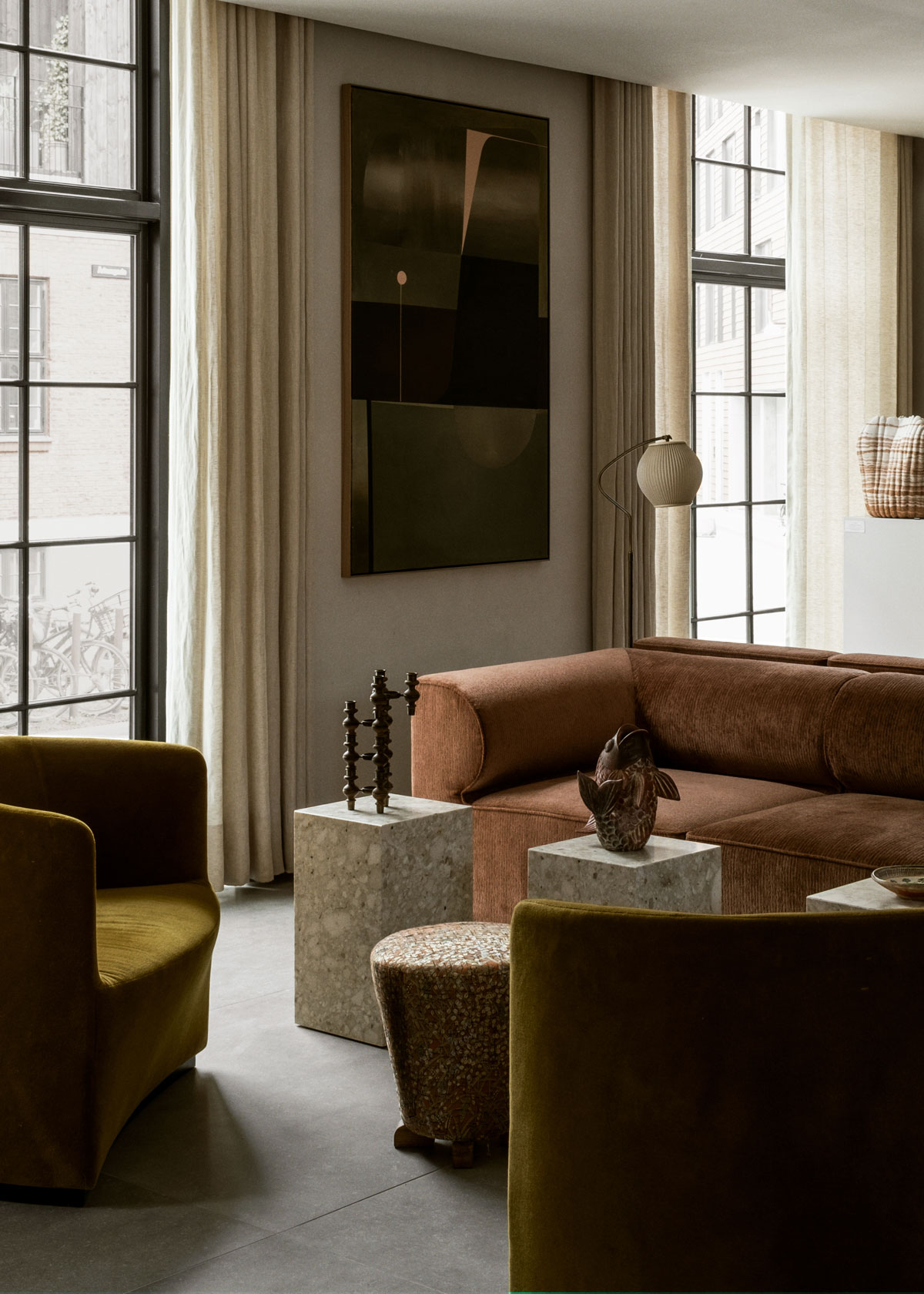 I put my hands on new lifestyle images from Danish design brand Menu, and I wanted to share them with you for inspiration – If you like contemporary interiors with nods to the past, you are in for a treat.
The company is known for its modern furniture and homeware, but you will see below numerous characterful pieces that look like they could have been picked up at an auction house, or on travels. Lots of stonewares and pottery are clearly inspired by the Etruscan era, and mid-century modern designs.
Design aficionados might also notice a restrained, curated take on the 1970s – Textured fabrics, low-slung furniture, a simple palette of warm earth tones with the occasional accent in a more playful (albeit muted) color, sculptural shapes…
The look is captured so beautifully, there is a wonderfully serene vibe that I love.
Enjoy!
Recently launched products are the portable Column Table Lamp in brushed aluminum, the JWDA Table Lamp in rosa marble, the Eclipse desk in natural oak, a return-swivel chairs by Nick Ross, and the Penguin Chair Collection by Ib Kofod-Larsen.
Portable table lamps seem to be growing in popularity at the moment, as Menu revealed the Ray Table Lamp, and the Hashira series now also includes a wireless table lamp.
For more information on all new products and t find a retailer near you, visit www.menuspace.com
Photos: Menu
---