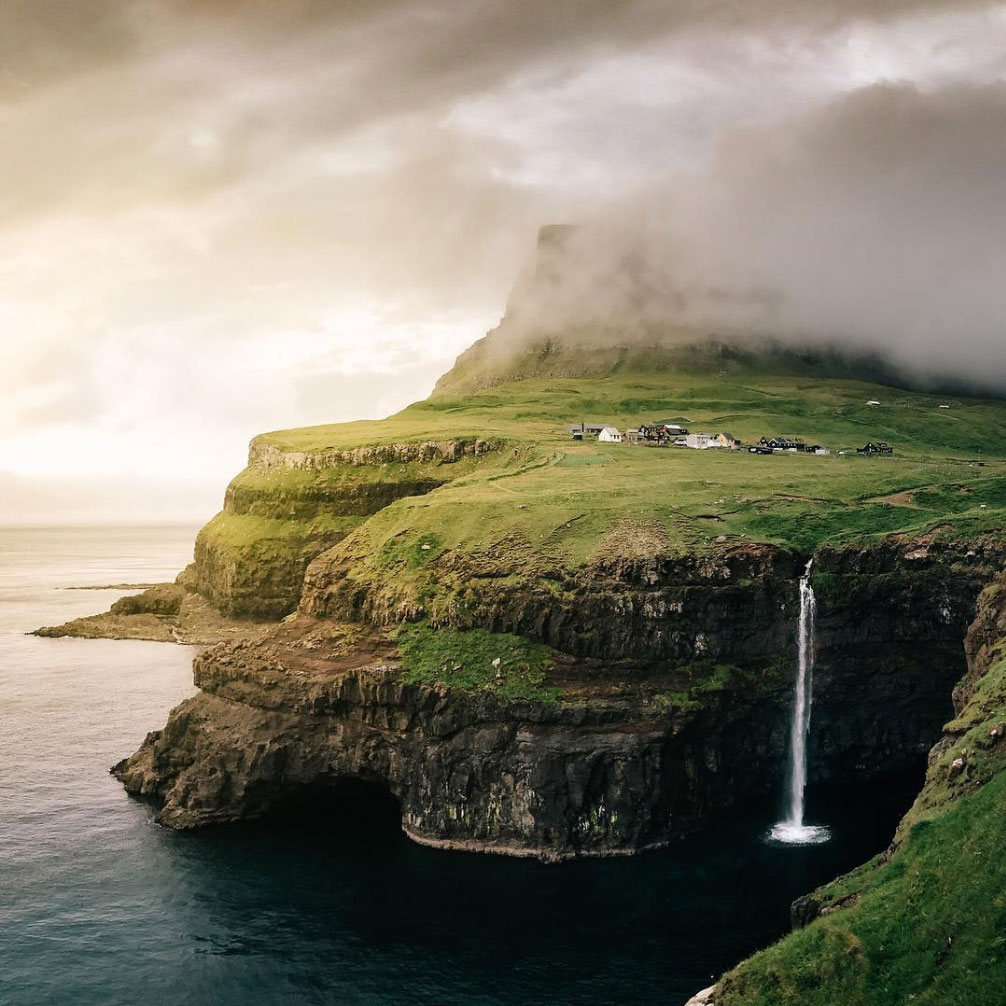 Have you heard of the Faroe Islands?
Situated in the North Atlantic Ocean, somewhere between Iceland and Norway, the archipelago of 18 volcanic islands is one of the most breathtaking places I have ever seen. I had the chance to travel to this remote corner of the world a few years ago, and I have been wanting to go back ever since, as I am still haunted by its landscapes – Dramatic, rugged, peaceful…
A few facts about the Faroe Islands:
It is a self-governing country within the Kingdom of Denmark, but it's not not part of the European Union.
It has a population of just above 50,000 inhabitant, and twice as many sheeps!
Archaeological evidence shows settlers living on the islands before the Vikings arrived.
Faroese is the area's first language; it sounds like a West Norwegian dialects, but looks more like Icelandic.
Tórshavn is the largest city and the capital, with about 21,000 residents, eighteenth-century churches, and dozens of colourful, turf-roofed houses.
It has a moody, rainy climate, and it pours an average of 300 days a year. But that adds drama to the fabulous scenery – Just remember to bring a coat…
It is a land of spectacular beauty, (still) far away from the crowds of tourists… Like a well-kept secret, I was reluctant to spill the beans, but the islands captured my heart and left a mark on my soul – How can I keep something so amazing to myself?
Here, I am taking you on a virtual tour of the Faroe Islands with a selection of breathtaking photographs. Enjoy!
Stunning, right? If you'd like a few tips on travelling to the Faroe Islands, send me a message or ask your questions in the comment section below, and I'll be happy to help!
Photos: Rannvá Joensen, with thanks
---