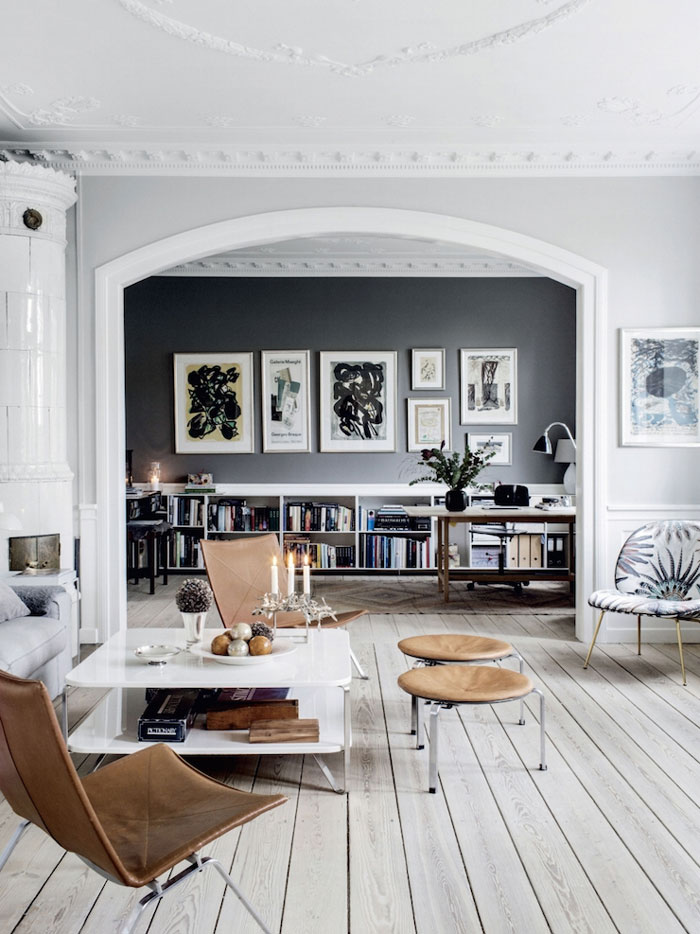 This is the family home of interior stylist Cille Grut, located in Taarbæk, north of Copenhagen. Built in 1875, the place has many gorgeous original features that were preserved over the years. Wall paneling, plasterwork on the ceiling, arched doorways, a traditional masonry heater… This house had great bones to start off with, and Cille did an amazing job at making it look contemporary and fresh. The balance between old and new is on point!
The beautiful simplicity and timelessness of the kitchen is what first caught my attention, with its stone floor, wooden countertops and brass knobs. I also like the different shades of grey were used throughout the interior, which create a serene and cohesive look. The style is a lovely blend of industrial, vintage and Scandinavian. You'll notice several iconic designs (scroll below for a short list), as well as pieces brought back from her her travels. The Turkish kilim rug in the home office is one of them, as well the pewter candlesticks.
Definitely a personal, eclectic and considered home like we love!
Get the look: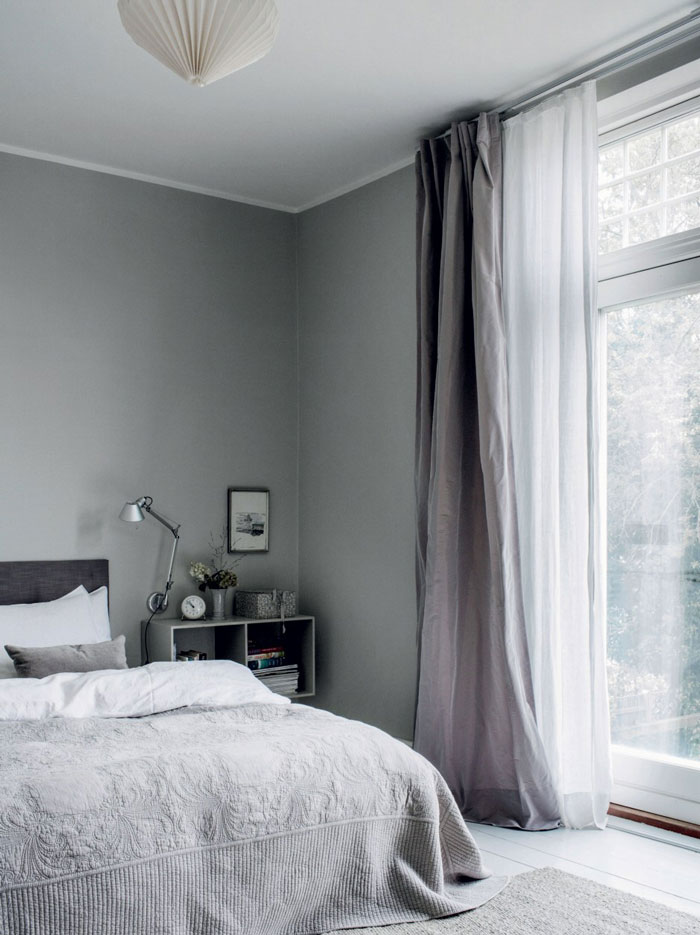 Don't want to miss a thing? You can now subscribe to receive new article notifications via email! Opt-in here.
Photos: Chris Tonnesen for Elle
This story was originally published on January 12, 2017. It has been updated and republished by Catherine Lazure-Guinard.
---