Back in 2015, I've featured pictures of the summer houses (here and here) of Minna Jones, a well-known Finnish interior designer and stylist. She has a lovely signature style; Decidedly Scandinavian, light and minimal. And I am happy to get another glimpse at her renovated cottage in the latest edition of Asun magazine (grab a copy if you happen to be in Finland!), as well as on Minna's blog.
The black exterior is a nice contrast to the luminous and bright interior, which is clad with brick plywood. It is sparingly and tastefully decorated, and the overall look is so serene. What a beautiful retreat!
Psst: Get insiders tips and tricks on how to create the look, inspiration, discounts, ad-free browsing, and more by joining our growing community of design lovers from around the world. Become an Insider today!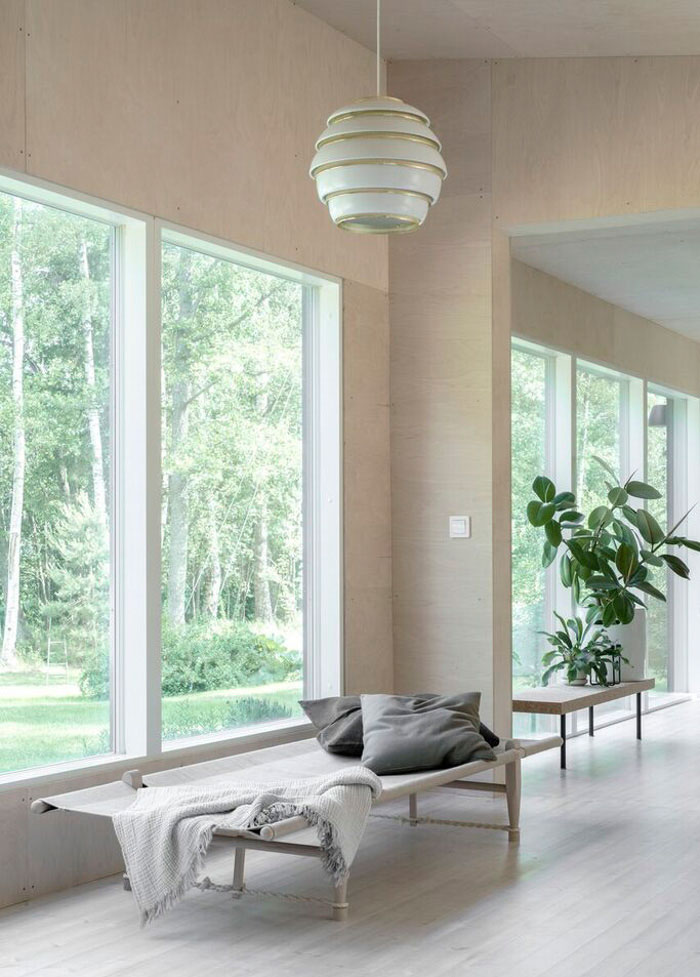 Styling: Minna Jones
Photos: Pauliina Salonen for Asun Magazine
---