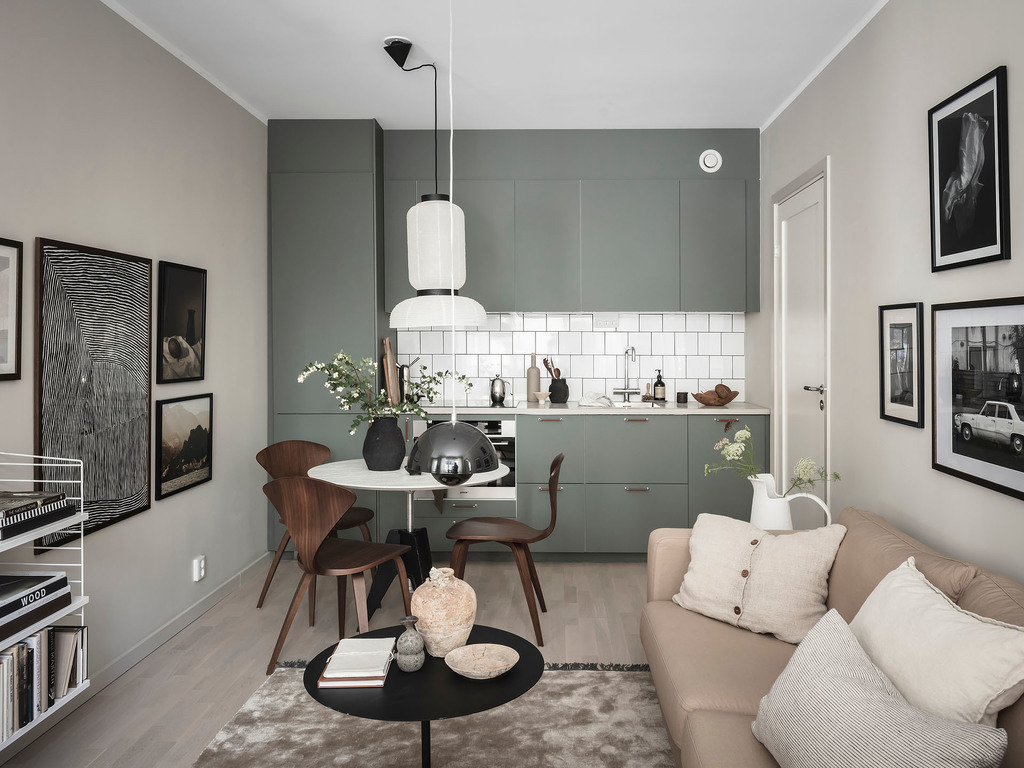 I've got a lovely little home for you today! It is a 38 square-meter (410 square-feet) apartment located in Gothenburg on the West coast of Sweden.
It caught my attention for its gorgeous, nature-inspired palette. I am loving the beige tones combined with the greyish-green kitchen, accented with walnut and other brown elements. A few pops of white make the look fresh and bright, and the layers of tactile textures are making it so cozy…
What this home lacks in size, it. makes up for with an abundance of style.
Enjoy this tour!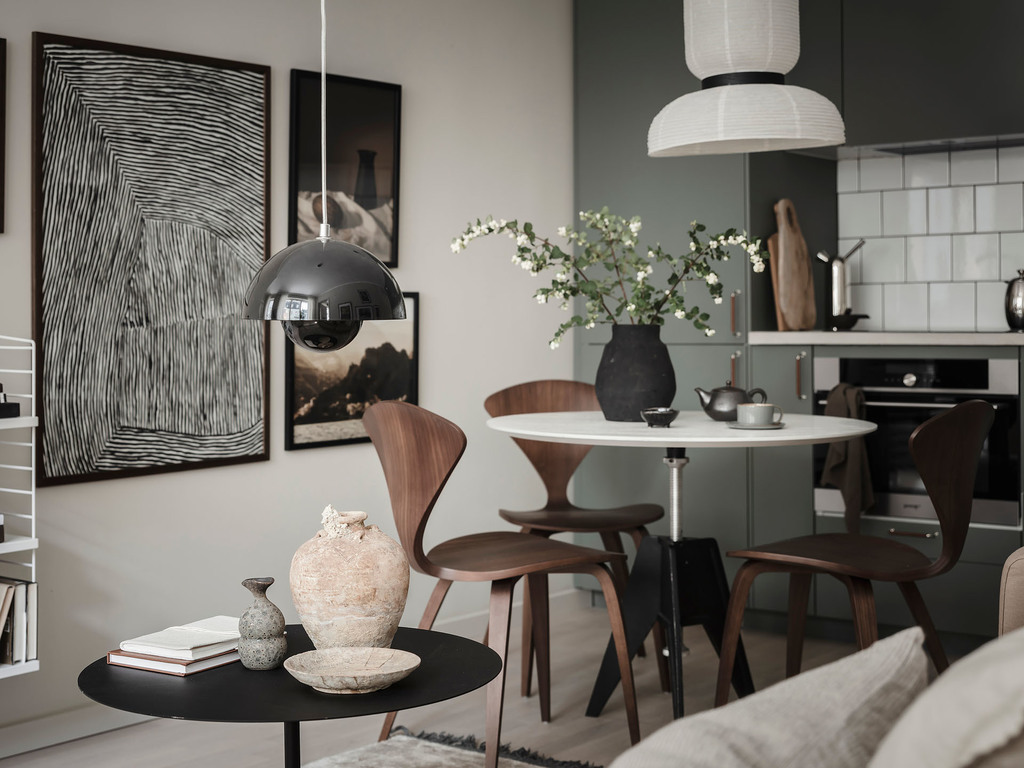 I am interrupting this enjoyable scroll through these lovely pictures for a courtesy reminder that there is an easy way for you to find out how to recreate this beautiful interior no matter how or where you live – Join the Insiders Club! As a member, you get access to the inspiration, tools and help you need to understand how to execute the design you want. Find out more here.
Ok, back to the apartment…
For more Scandinavian interiors, have a look here.
Styling: Nouvel Interiör
Photos: Anders Bergstedt for Entrance Fastighetsmäkleri
---