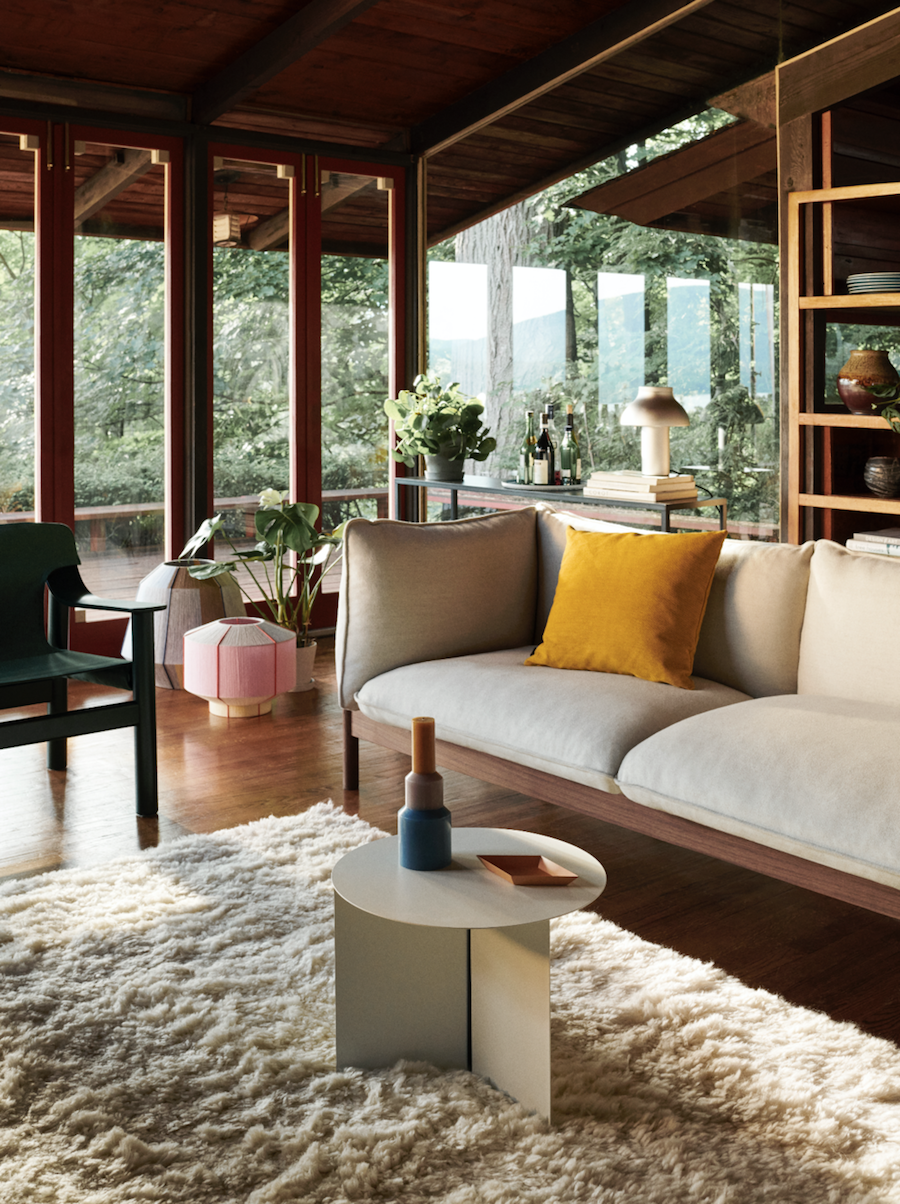 Brooklyn-based Colin King is one of my favorite interior stylists at the moment. His work is absolutely stunning.
Influenced by his background as a classically trained dancer, he creates visually poetic compositions with a perfect balance between movement and stillness.
The rising star caught the attention of Hay the Danish manufacturer of furniture and decorative accents, who hired King for its autumn collection campaign.
I love how (seemingly) effortless the styling turned out, which is true to his signature style. The look is skillfully executed, warm and welcoming, with a splash of color and graphic details. Beautiful and simple!
"Imagery can really make you feel something. When I'm struck by an image, it always has an element of curvature that carries the eye. As a dancer, you do a similar thing. You're telling a story without having to say a word, and it can be interpreted in many different ways." – Colin King, in a recent podcast episode of Design Time.
HAY recently launched its first electrical appliances and, seeing how many visits the article received, it surely is a hit!
Photos: via Colin King
---