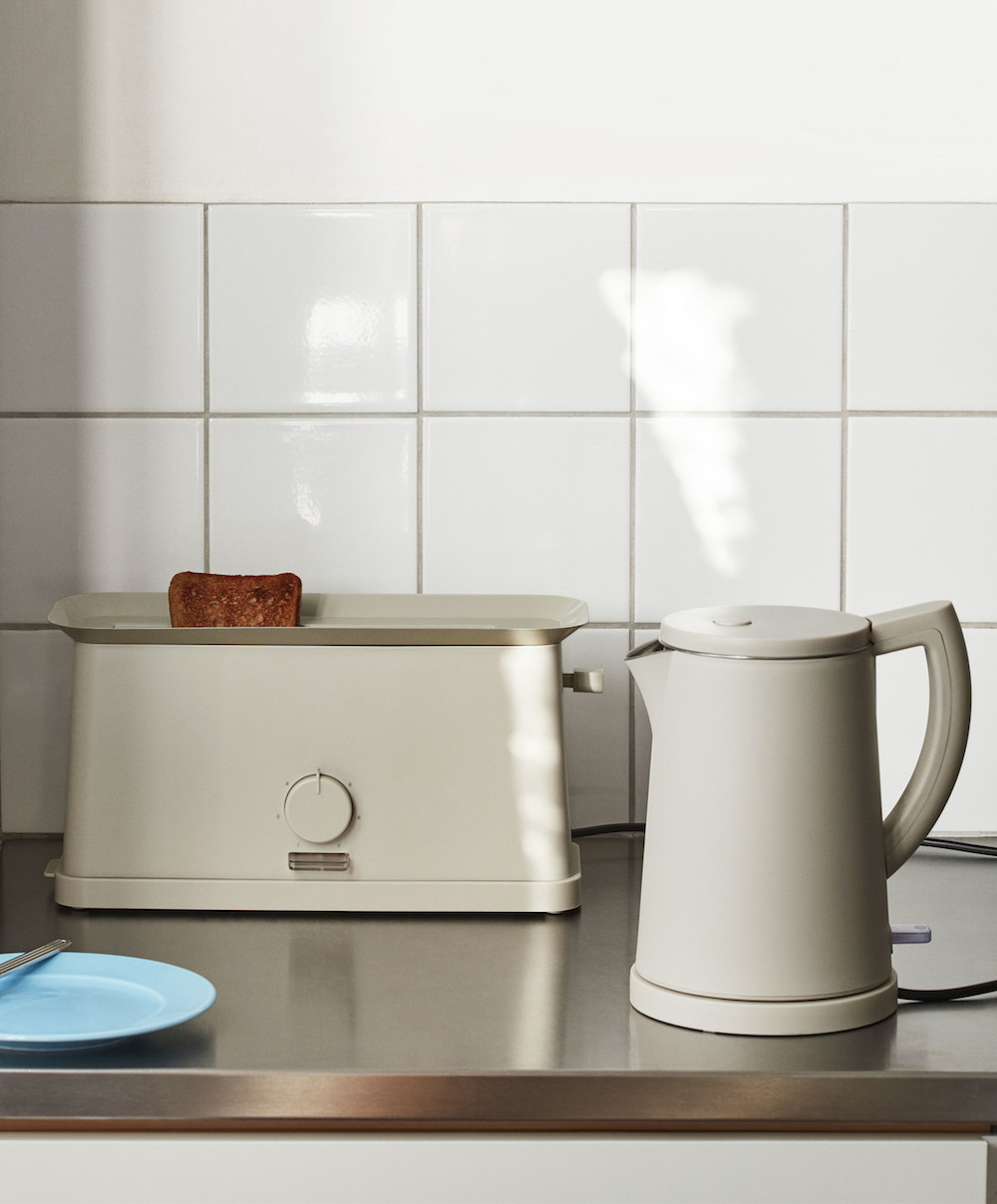 HAY has just announced that it is introducing two new additions to its assortment, a kettle and a toaster, marking the company's first foray into the field of electrical appliances.
Designed by George Sowden, both products "bring the designer's signature aesthetic and style to a higher level, transforming these essential household products into decorative as well as functional objects."
The toaster and the kettle are made of durable plastic and stainless steel, and they are available in distinctive color combinations, just like the rest of Sowden's collection for the Danish brand.
The products are already available in Europe at Hay stockists, and will arrive in North America in the fall.
Find out more here.
Photos: HAY
---