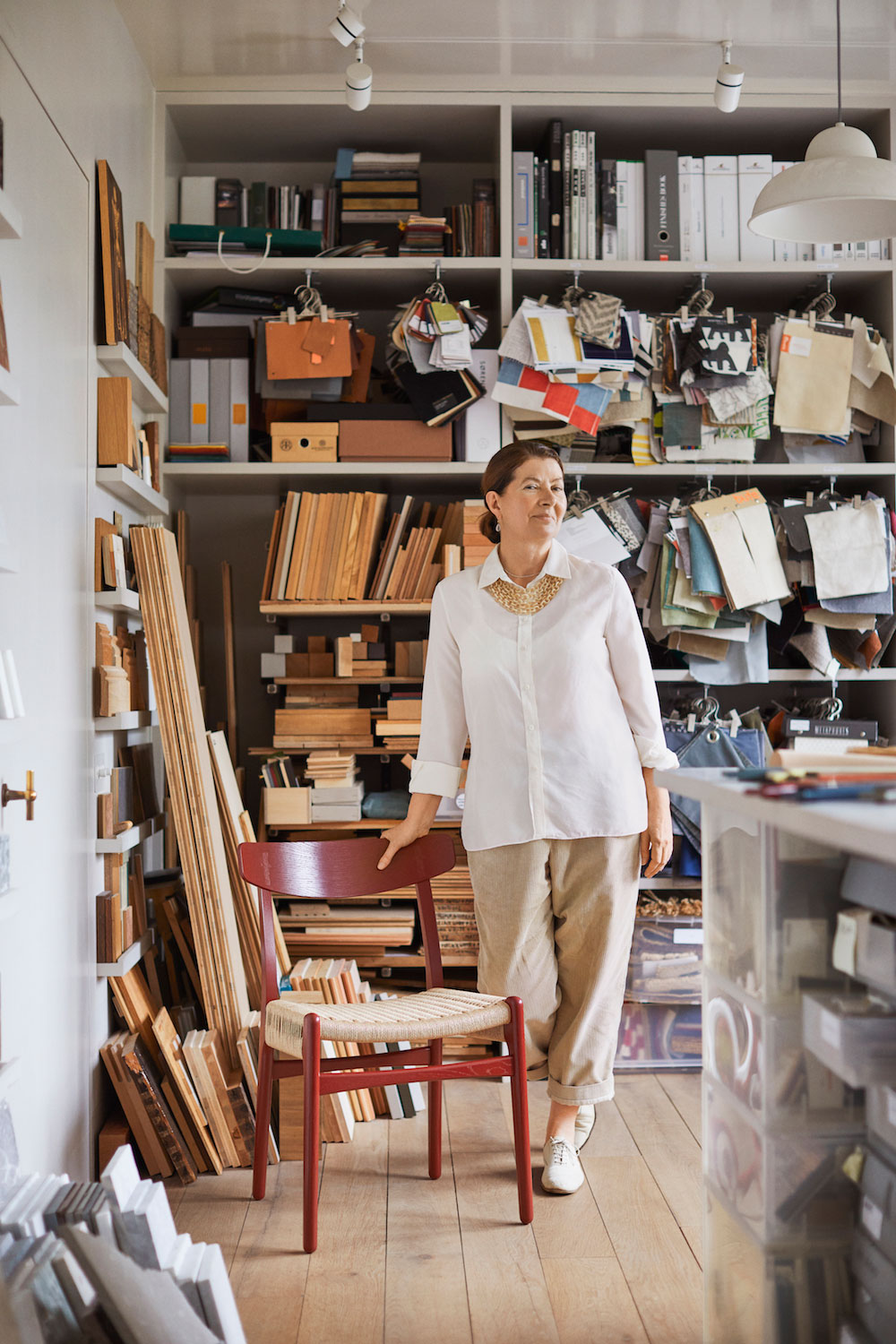 Furniture maker Carl Hansen & Son is celebrating 70 years of collaboration with Hans J. Wegner, a Danish design master whose unique fingerprint continues to be central to the company's identity.
For the occasion, London-based designer Ilse Crawford developed a new color palette of five earthy shades for a limited-edition release of the first chairs that Wegner created for Carl Hansen & Son in 1950.
The First Masterpieces collection consists of five of Hans J. Wegner's most iconic chair designs: the world-renowned CH24 Wishbone Chair, the woven CH25 lounge chair, as well as the CH22, CH23, and CH26 chairs.
The new colors nod to the raw beauty of the Nordic landscape, and they give a fresh perspective to the collection. The environmentally friendly, water-based colors all have a slightly transparent finish, which allows the chair's original oak wood grain to shine through, creating a nuanced sense of color and texture.
"We wanted to develop a set of colours that reflect the times we live in, and we believe these subdued and muted tones will resonate with a contemporary audience," explains Crawford. "We were inspired by the paintings of the late Danish artist, Per Kirkeby, whose interest in nature and geology was brilliantly manifested in his work. These are not easy, trend-driven or standard decorative colours, but ones that add depth and complexity to any interior."
"Hans J. Wegner is an inherent part of our DNA," says Carl Hansen & Son CEO, Knud Erik Hansen, "These pieces were the forerunners for what would develop into an impressive collection of some of the most iconic pieces of furniture in the world, and to be able to refresh them for a new generation is a great pleasure. Ilse has an ability to imbue any project with great insight and relevance, and this new colour scheme has its own cultural history, rooted in Nordic abstraction."
The limited-edition First Masterpieces will be in stores from May 2021.
Photos: Carl Hansen & Søn
---