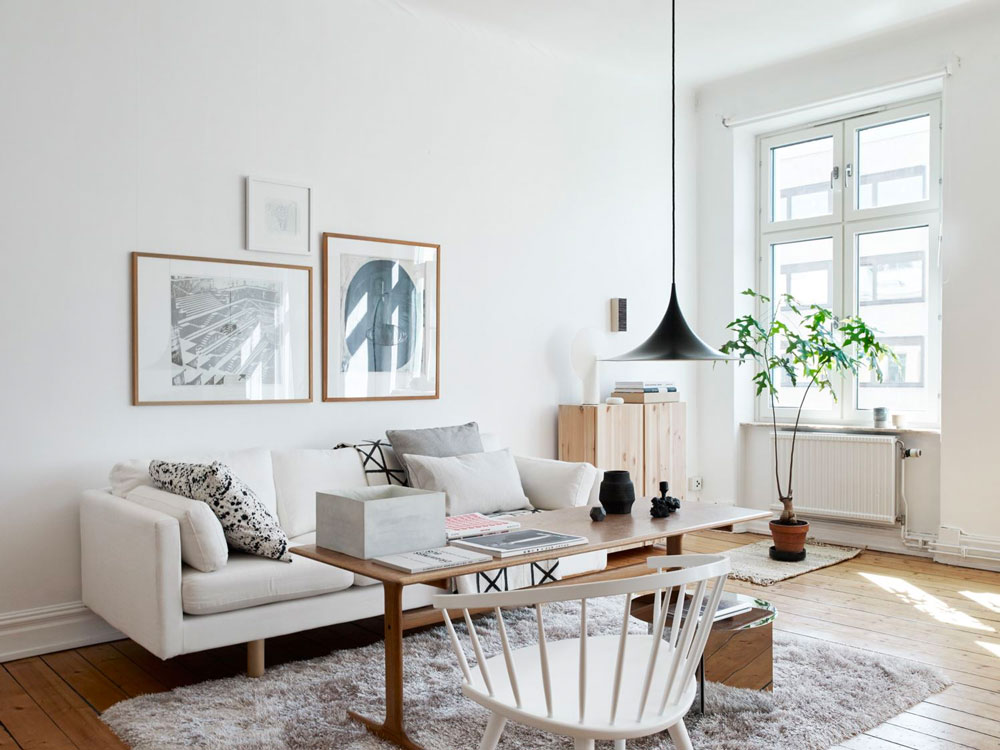 Today I am showing you a lovely, sun drenched apartment in Sweden. Thanks to its high ceilings, large windows and crisp white walls, the 51-square-meter home feels bright and airy. Lots of natural shades and different essences of wood were used to decorate the place, making it inviting and warm. It has a pared down color palette with a hint of black for just enough contrast. The style has an effortless mix of vintage finds and designer pieces, giving the home a personal vibe and an eclectic look.
This home has a beautiful simplicity that I love. Very inspiring!
Scroll down a few pictures for how to get the look.
If you'd like to recreate the look at home, here are a few products to help you do so:
For more beautiful Scandinavian-inspired homes, browse the image gallery.
If you'd like to receive some of our best design news straight to your inbox, join the ND newsletter!
Photos: Kvarteret Mäkleri
This article contains affiliate links, marked with a *. They help us generate some revenue to fund our business operations, allowing us to be less dependant on branded content or banner ads. We only link to products we truly love and genuinely recommend.
Note: I first wrote this article in 2016. Since then, it was significantly updated and republished.
---