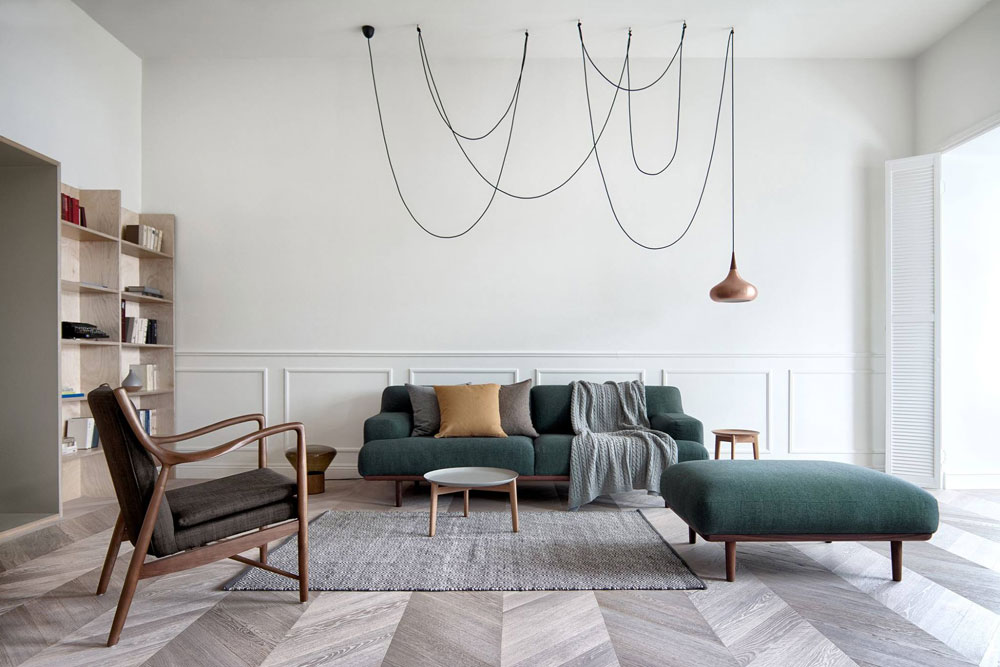 Back in 2014, I shared a cozy and playful apartment by Russian INT2 Architecture and it turned out to be one of the most popular and repinned home tours ever shared on Nordic Design. Readers seemed to like the firm's Scandinavian-inspired and graphic style. If you are one of them, you are in for a treat today!
INT2 is the creative mind behind this spacious residence in St Petersburg, Russia. In line with its aesthetic ethos, the architecture studio used an extensive mix of materials, flooring, and colors in the interior, defining zones in the large rooms while adding visual interest – The kitchen is dark, and the entire space features timber paneling, while the living room and dining room, are fresh and bright; The sitting corner in the all-white master bedroom is clad with pale wood panels; The den is dark and moody; all bathrooms and laundry room have patterned floor tiles; sometimes the trims around the windows are painted, sometimes they are kept white; etc. Despite all these differences, the look is rather cohesive. And this is not an easy feat.
Noticed the use of a vintage cabinet in the bathroom? Interesting touch!
Photos: Int2 architecture
---