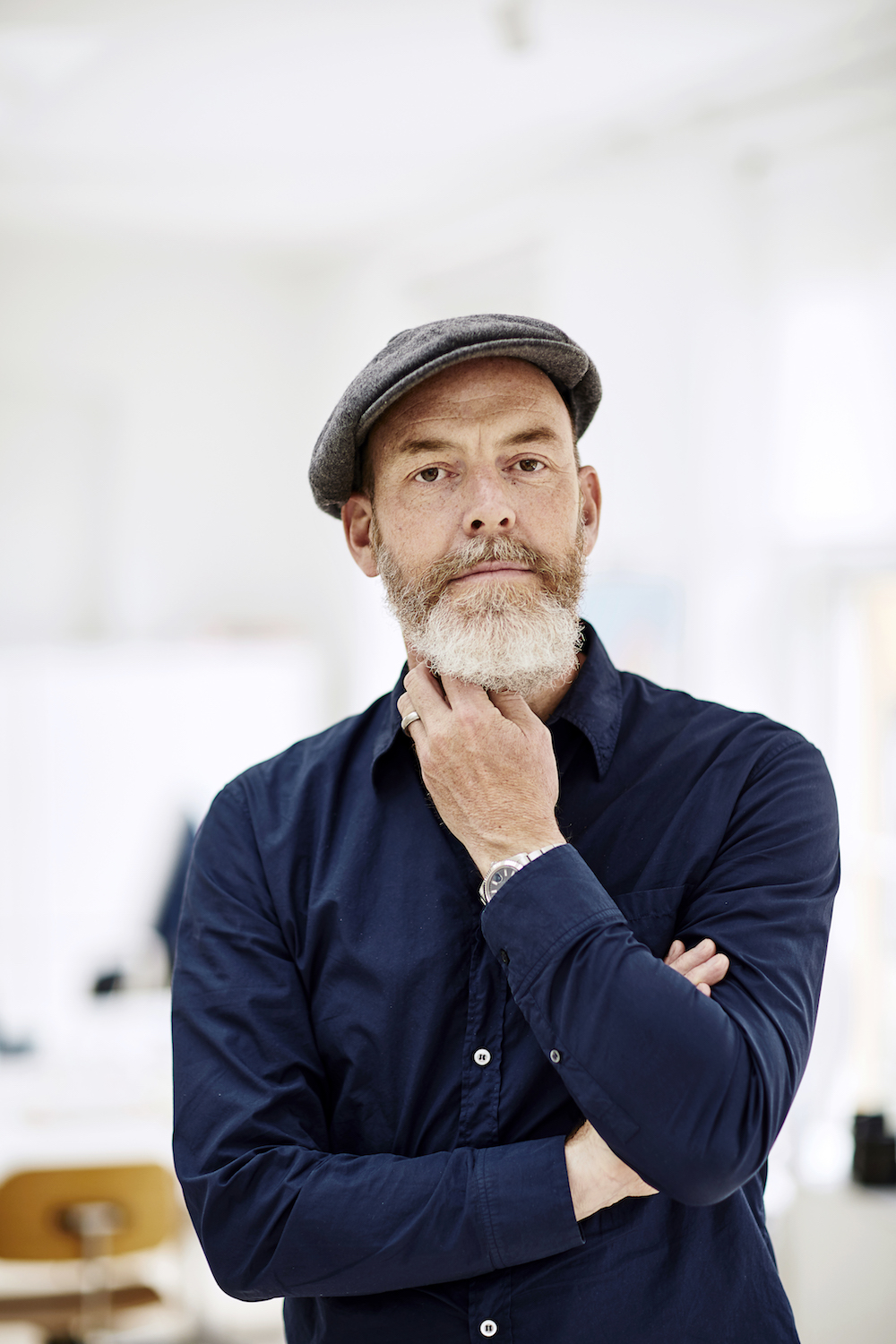 Recently, Skandinavisk earned a B Corp Certification. I saw the news online and in my social media feed, more than once. I'll be honest, I didn't really know what it meant and what sort of achievement this was. I've heard about B movies, but what could possibly be a certified B Corporation? Why was everybody congratulating Shaun Russell, Skandinavisk's founder? I was curious to know more, and a quick Google search convinced me that this was a topic I had to bring to you.
Put simply, B Corp is what Fair Trade is to coffee or chocolate. It is a "global movement of people using business as a force for good." I reached out to Shaun to better understand the significance of this certification, as well as how it impacts Skandinavisk as a company.
Q: Congrats on earning the B Corp certification! Some readers might not be familiar with the term and movement – Can you explain what it means to be certified?
Yes, of course. B Corp certification is the only company certification in the world that analyses a company's entire activities, evaluating their impact on all stakeholders – staff, customers, suppliers, community, environment – and demanding positive impact in all areas.
This is how they put it: "Certified B Corporations are a new kind of business that balances purpose and profit. They are legally required to consider the impact of their decisions on their workers, customers, suppliers, community, and the environment. This is a community of leaders, driving a global movement of people using business as a force for good." You can find our certification summary on their site here.
Q: What organization issues the certification and what is its mission?
Certification is conducted by B Lab, an NGO based in the USA, and with offices popping up around the world. I think their mission is best summarized by the Declaration of Interdependence that each B Corp signs up to: We envision a global economy that uses business as a force for good.
This economy is comprised of a new type of corporation – the B Corporation – which is purpose-driven and creates benefit for all stakeholders, not just shareholders.
As B Corporations and leaders of this emerging economy, we believe:
That we must be the change we seek in the world.
That all business ought to be conducted as if people and place mattered.
That, through their products, practices, and profits, businesses should aspire to do no harm and benefit all.
To do so requires that we act with the understanding that we are each dependent upon another and thus responsible for each other and future generations.
Q: What prompted you to start the process at this stage of the business? Was it something you always envisioned for your company?
We have always been purpose-driven through our commitment to inspiring people to take a more Scandinavian approach to life. Everything we do is intended both to amplify, and to live up to, the kind of Scandinavian best practice that is so often proven and admired around the world. Becoming a B Corp essentially validates and cements this purpose.
It also enables us to participate in a movement with other progressive businesses that we admire, such as Patagonia, Innocent Drinks, Allbirds, Ben & Jerrys and another three thousand companies each trying to make the world a better place.
Q: Can you summarize what Skandinavisk's policy is for each key impact areas covered by the B Corp Certification?
1. Governance: Like Scandinavia itself, we consciously avoid hierarchy, encourage consensus, and ensure all views are taken into account when making decisions. We remain proudly independent and, as a reflection of the priority we place on equality, our management team is half male and half female.
2. Workers: We aim to create one of the most diverse workplaces in Denmark, and already have 8 nationalities among the 25 of us, because we believe in the idea that all nationalities can share a common identity and sense of purpose. We also consciously focus on providing some of the best working conditions in Denmark to create the platform for our people to excel.
3. Community: We work with '3 causes' which relate to our first 3 fragrances:
SKOG (Swedish for 'forest') – reforestation
HYGGE (Danish for 'cosiness') – human wellbeing
HAV (Scandinavian for 'sea') – cleaner seas
In terms of human wellbeing, our Refugee Integration Program has welcomed one refugee per year into Denmark since the crisis in 2016, two of whom are currently in the company.
Earlier this summer our staff voted unanimously to commit 3 paid days each per year to voluntary work relating to our '3 causes', and we are in discussion with several charities and NGOs about financial donations to support their efforts.
4. Environment: As a company we inevitably take from the earth more than we give, so it is our job to minimize that and our product collections have been constantly upgraded since launch; From taking control of our entire supply chain; to introducing certified raw materials (FSC paper and wood, non-GMO soy, RSPO-palm); to launching natural body care in 2018, or to keeping production inside the EU and producing all our new body care here in Denmark and Sweden.
5. Customers: We believe living more Scandinavian is not just where you come from, it's also how you think, how you treat others and the world that surrounds you, and what you treasure. We try to connect with this global mindset by telling stories from Scandinavia in fragrance and design. Our design, our fragrances, our prices are intended to help our products reach the broadest possible audience, giving each of them a true sense of Scandinavia, as well as a quality product that performs well.
Q: Can you describe what the certification process was like? What did you learn along the way?
It was bloody hard! They really do relentlessly challenge every aspect of your actions, both good and bad, and demand comprehensive evidence for positive impact. It was like being opened up with no place to hide. I think Gerry and I spent the equivalent of a month each this summer submitting our application and fielding a torrent of questions from the assessment team. It's a lot of time to commit when you've got a company to run, but it actually really helped us gain a sense of perspective on our first seven years, and how all our decisions to get better and be better, added up to something tangible.
My key learning during the process is that there is a huge difference between how you think of yourself as being good, versus the evidence of acting good. It was a very humbling experience.
Q: What impact do you think the certification will have on your business?
I think the certification provides credible independent validation of our actions as a company in a world where people are increasingly wanting to make the right choices. Although the B Corp movement is still relatively unknown at present, it is rapidly gaining momentum, so I anticipate a future where it is the most authoritative and trustworthy certification. B Lab's current project with the United Nations and the Global Sustainable Development Goals is testament to this.
What's more, it comes at a time when trust in business is growing while trust in politics and media is on the decline. You only have to read what's going on in the US and UK right now to see that there is a dangerous vacuum and polarisation in place in the political and media sphere, while schoolchildren, scientists and many businesses are filling the gap and leading the fight for positive change. In time, I believe the average citizen will realize that B Corp certification is a badge they can trust in a world where everyone is shouting to be heard.
For us, though, it also encourages us to get better. We have to re-certify every three years, and already can see a number of areas we can get better at. So, in that way, it is a process of continuous improvement.
Q: What's next for Skandinavisk?
These are exciting times right now at Skandinavisk. We are working on a new collection, launching from next spring, that will be even more local, more natural, organic, ethical and sustainable. I can't say more right now, but watch this space and there will be more to come very soon.
Thanks to Shaun Russell for taking the time to give lengthy and in-depth answers to my questions!
Click here to find out more about his company.
First photo: Philip Ørneborg | All others by Skandinavisk
Note: This is NOT a sponsored post in collaboration with Skandinavisk. I just think it is important (essential, really) to spread information on leaders and businesses that challenge themselves to reach the highest standards of social and environmental impact.
---