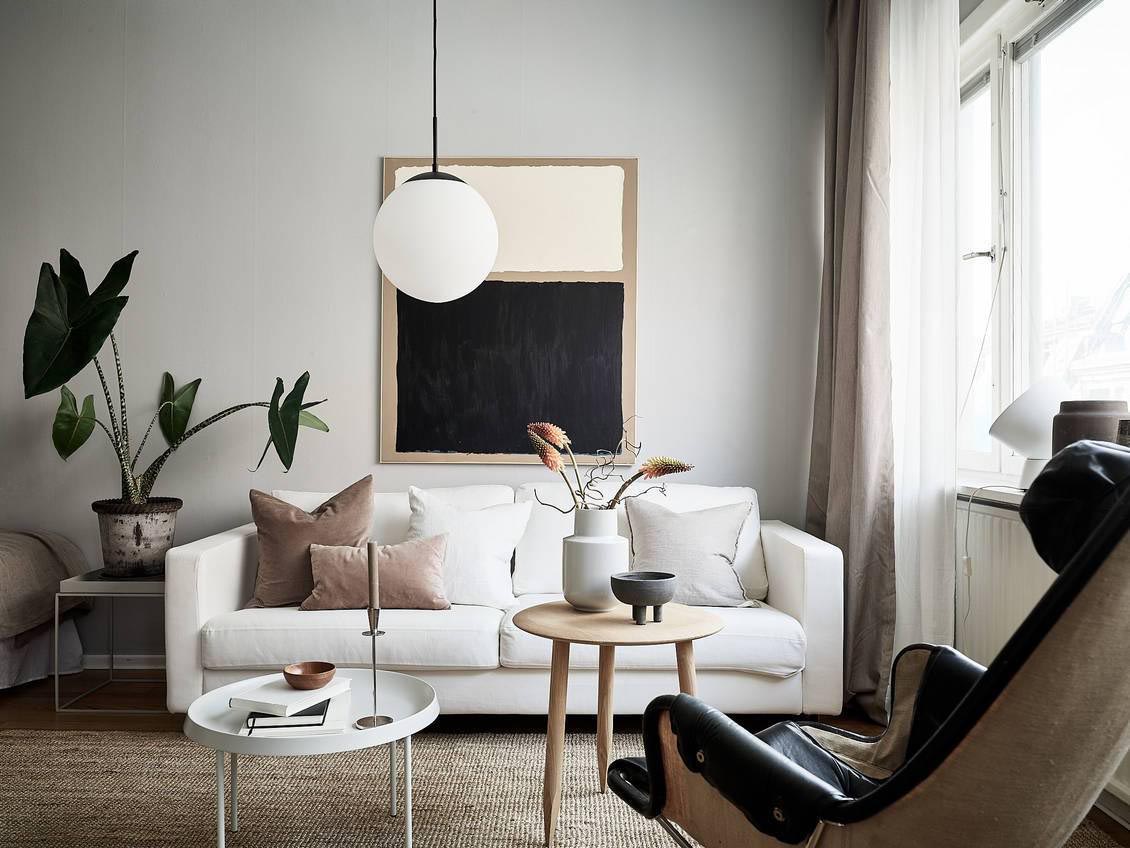 I've got a beautiful and inspiring little pad for you today!
Styled by Grey Deco, this home has a simple and harmonious look. The warm, restrained color palette makes for an inviting atmosphere, and so does the variety of textures present in the space; from the velvet cushion covers to the thick jute rug, linen curtains and bed set, woven cord seats, waffle blanket, etc.
This place is a good example of how a clean, well-edited style can make an interior feel serene and airy. Lovely!
.
For more beautiful interiors, have a look at the inspiration gallery.
Photos: Jonas Berg for Stadshem
P.S. I will launch my latest collection of original paintings very soon! If you'd like to find out more, get on my waitlist and I'll send you a sneak peek soon.
---