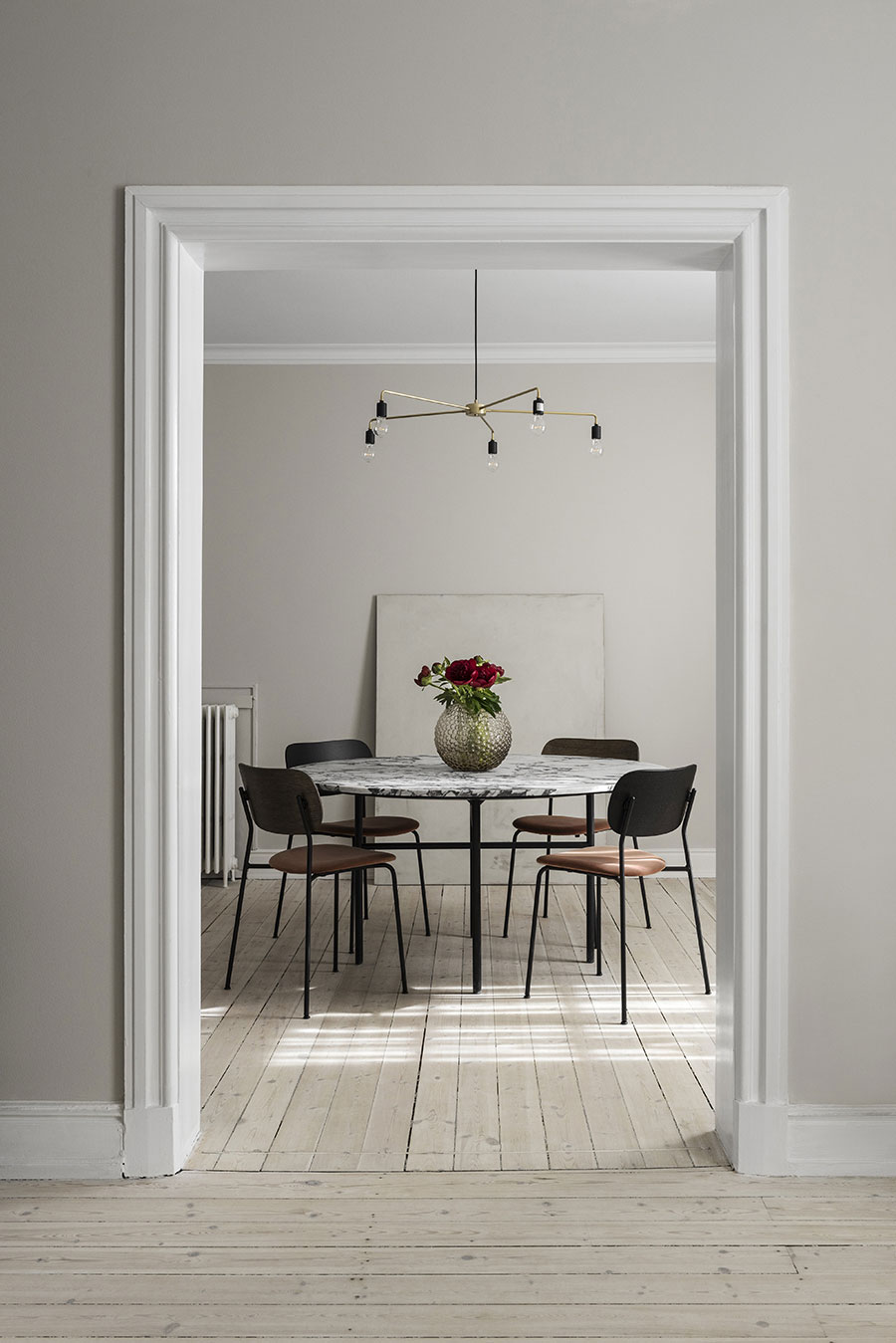 No matter what your style is, and even if you are a maximalist at heart, too much 'stuff' is a major obstacle to any well-put-together look.
More often than not, a room instantly looks better with fewer things in it, and too many objects also draw our attention away from what the focus should be on. You likely already have nice things around your home, but in a busy, crowded place, they probably don't have the precedence they deserve.
Editing down, aka decluttering, is the most obvious and necessary step towards achieving your dream interior. Take a quick look again at your inspiration pictures – What do they all have in common, besides a gorgeous décor or a lovely color palette? Yes, they are all clutter-free.
For many, decluttering feels like a daunting task, and even the word itself might even induce anxiety… It isn't an easy process, and can be overwhelming – I get it. The key is simple: Start somewhere.
Taking baby steps every day rather than trying to conquer all of your mess in one go is much more manageable and easier on the morale.
A little home detox goes a long way, and before you know it, you will have cleared your junk drawer, then a whole closet, then the whole house…
So I thought it would be fun to come up with a stress-free and easy 10-day decluttering challenge!
I am not talking full-blown, majorly transformative steps, but simple and small actions to help you kick start your journey towards a curated home.
All you need is to print the check list below, allocate 15-20 minutes per day to each task, and take it one day at a time. Easy, peasy!
Who's doing it with me?
Download a printable version of this 10-day challenge here. Keep it handy, as you might want to revisit it in a few months' time to help you stay on track.
I hope you'll feel accomplished and proud of those baby steps towards a simple, serene, and decluttered home!
Do not hesitate to share your process and end results, I'd love to see your pictures. Send them to me at [email protected] or post them in the community!
First photo: Erik Lefvander for Residence Magazine
---