Remember this beautiful apartment owned by two students? I have another tastefully decorated home owned by young Julie Wittrup Pladsbjerg and her boyfriend. I wish my first apartment also looked like this!
Julie obviously has a love for green plants, and a knack for mixing old and new furnishings. She has an impressive collection of timeless design pieces: a Masters chair, A Tom Dixon's Copper Shade pendant, a clamp light by HAY, a Kubus 4 candleholder, String shelfs, wooden animals by Kay Bojesen, and a Century Of Danish Chairs poster, among many others.
The place is stylish with a bohemian feel and laid-back atmosphere. I like how the black wall adds a touch of elegance and grandeur to otherwise relaxed apartment.
Quite an impressive student apartment, don't you think?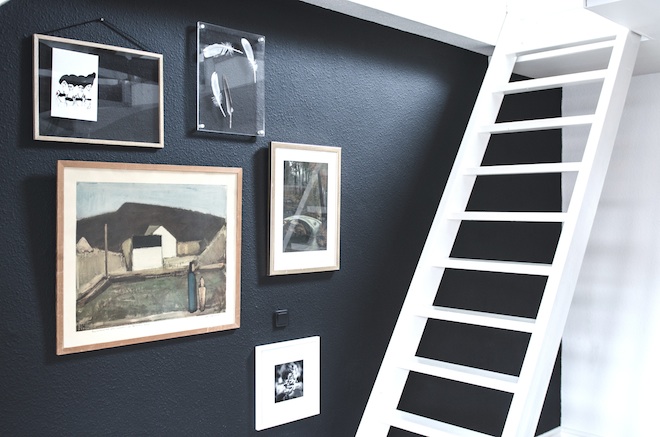 For more pictures, check out Julie on Instagram account here.
Photos: Julie Wittrup Pladsbjerg
---