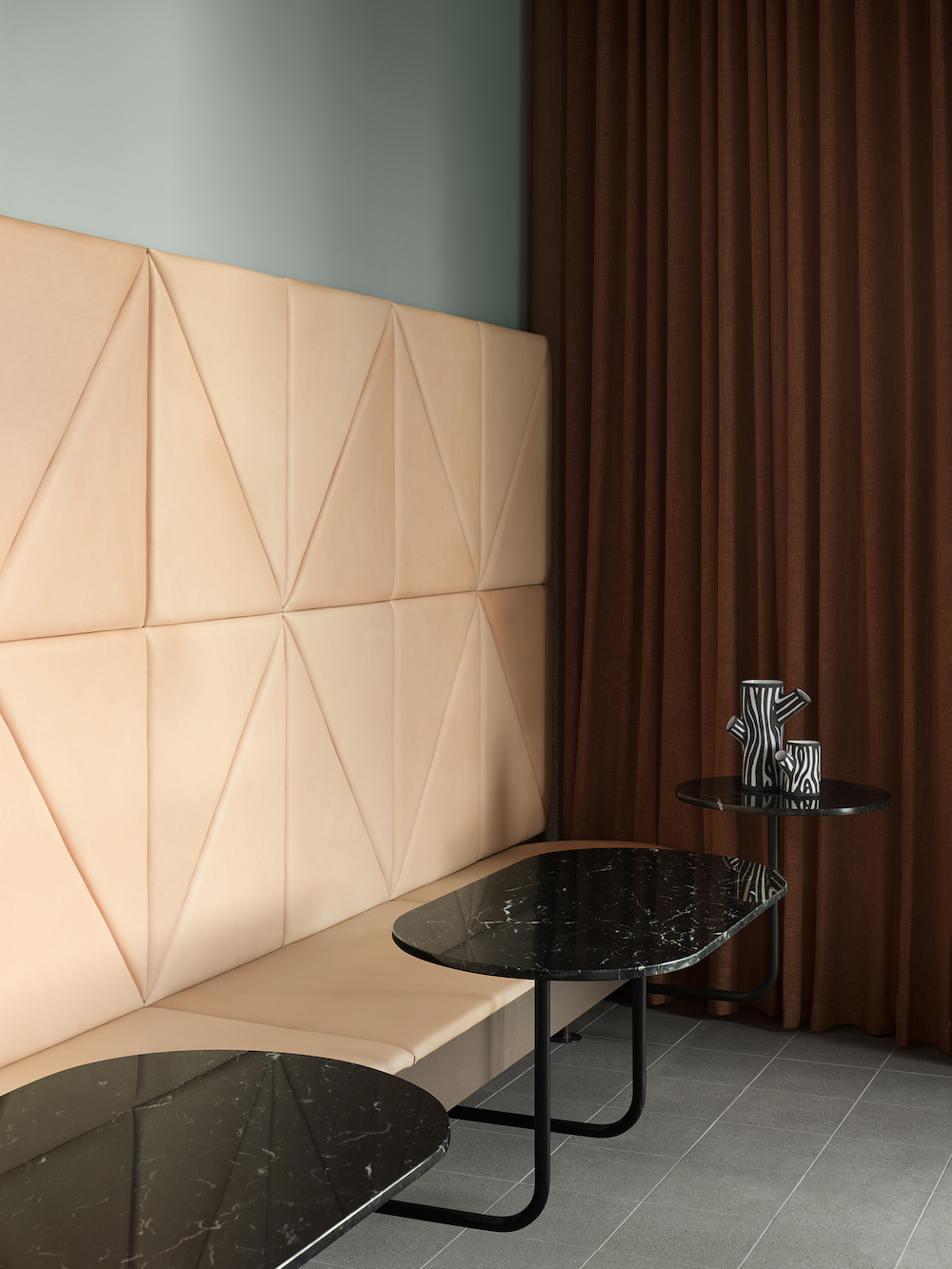 I love me a good design hotel. I've collected books over the years all about stylish accommodations, and Nordic Design even had its own travel guides a few years back. Surrounding myself with beautiful and inspiring interiors, especially in Scandinavia, is what I am all about. I'll be honest, Best Western is not what comes to mind when looking for a well-designed place to stay. The affordable chain is not necessarily where you go if you like to sit in designer chairs. However, their Grow Hotel, which is part of the BW Plus banner, will make you reconsider your options.
The interior was created by Note Design Studio, and is a far cry from the usual bland and cold business hotels. It is rather rich in expression, convivial and interesting.
An inviting and energetic living room was envisioned for the lobby and restaurant. There is a clever mix of materials and hues, from Alicante Rosso marble and copper pendants to coloured leather seats, timber partition walls, brass accents, bricks, pops of mint green and lots of leafy plants.
The 176 rooms were kept serene and simple, painted grey and off-white with pale timber wall panels. They all have floor-to-ceiling windows, and a few of them are equipped with mini kitchens for longer stays.
Copenhagen-based 3XN Architects designed the building, and they worked closely with Land Architects.
Targeted to business travellers, the hotel is located in Solna Strand, northwest of central Stockholm. It is not particularly interesting for first-time tourists looking for the main attractions the Swedish capital city has to offer. However, central station is only a 9-minute train ride away, and it is possible to borrow a bike for free to tour the neighbourhood's beautiful parks and ponds. And at a rate of $90/night including breakfast, it is definitely a interesting and affordable option.
Grow Hotel
Landsvägen 30
171 54 Solna
Sweden
+46 8 557 607 00
---