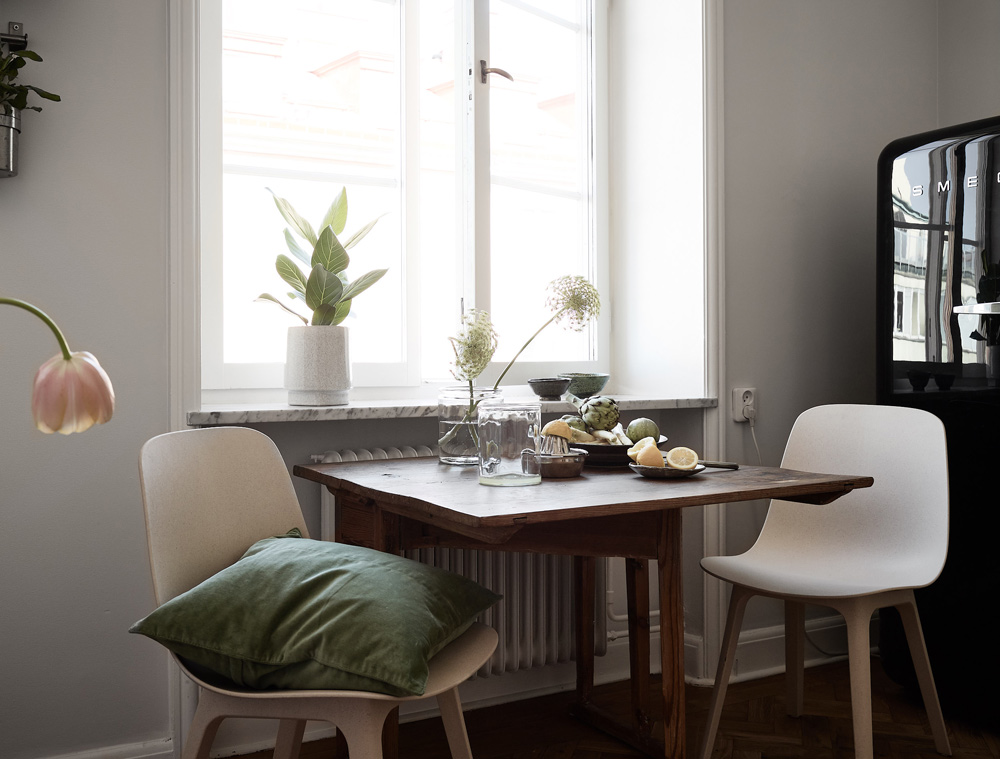 I am totally impressed with this place. It is one of the (and possibly THE) smallest homes featured on Nordic Design to date. It is just 28 square meters/300 square feet! While this Stockholm studio apartment is quite petite, it doesn't feel cramped at all. It is rather a cozy and charming cocoon with all the basic amenities one might need. It was tastefully renovated, and the herringbone parket floor is beautiful. And the styling is pretty great, too!
What a lovely little urban gem.
Photos: Boukari via Historika Hem
SaveSave
SaveSave
P.S. I just launched my latest painting collection and you can now shop my art here! 
---