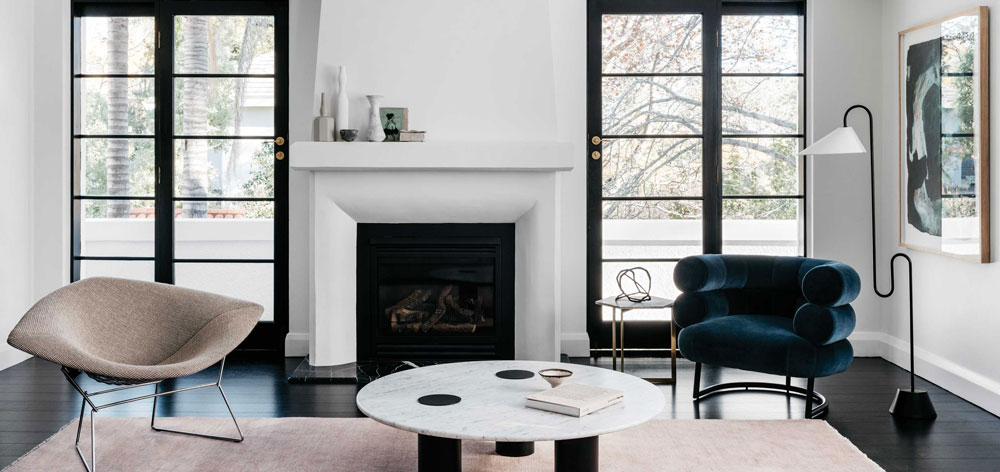 I'm kicking off the week in style with a fab home tour. I am crushing hard on this sophisticated residence by award-winning design practice Arent & Pyke. The super talented team is known for creating carefully considered interiors, and this place is surely no exception. It is elegant yet comfortable and livable, and it has personality and character. There are so many fabulous details and judiciously edited furniture and accessories… I mean, look at those gorgeous chairs and lighting fixtures!
It is truly a stunning home.
From Arent & Pyke:
"Reconfiguring and returning gravitas to this classic P&O home, in collaboration with Architect Luke Moloney, the design references the 1930s era through subtle nods to Hollywood's glamour days, while overcoming the disparity between the original and its 1980s extension. The relocation of the kitchen to the center of the ground floor and the creation of a bespoke fireplace in the lounge, give heart to the home. Its engagement with the garden has also been addressed with a new balcony, defined doors, and windows without compromising the original architectural bones. The kitchen is now highly functional while seeming effortless. A large island of marble and a bespoke display cabinet, informed by the architecture of the house, provide a visual focus and act as dividing elements, with the pantry and working parts of the kitchen out of sight. As a curator's family home, the hand of the designer remains unseen, allowing art to be changed without disruption to the visual rhythm. Pared back to a monochrome palette of black and white, the richness of heritage detailing and spatial volumes provide the foundation, while decoration and design details bring movement and a sense of dynamism."
Photos: Felix Forest
SaveSave
SaveSave
SaveSave
SaveSave
SaveSave
P.S. I will launch my latest collection of original paintings very soon! If you'd like to find out more, get on my waitlist and I'll send you a sneak peek soon.
---