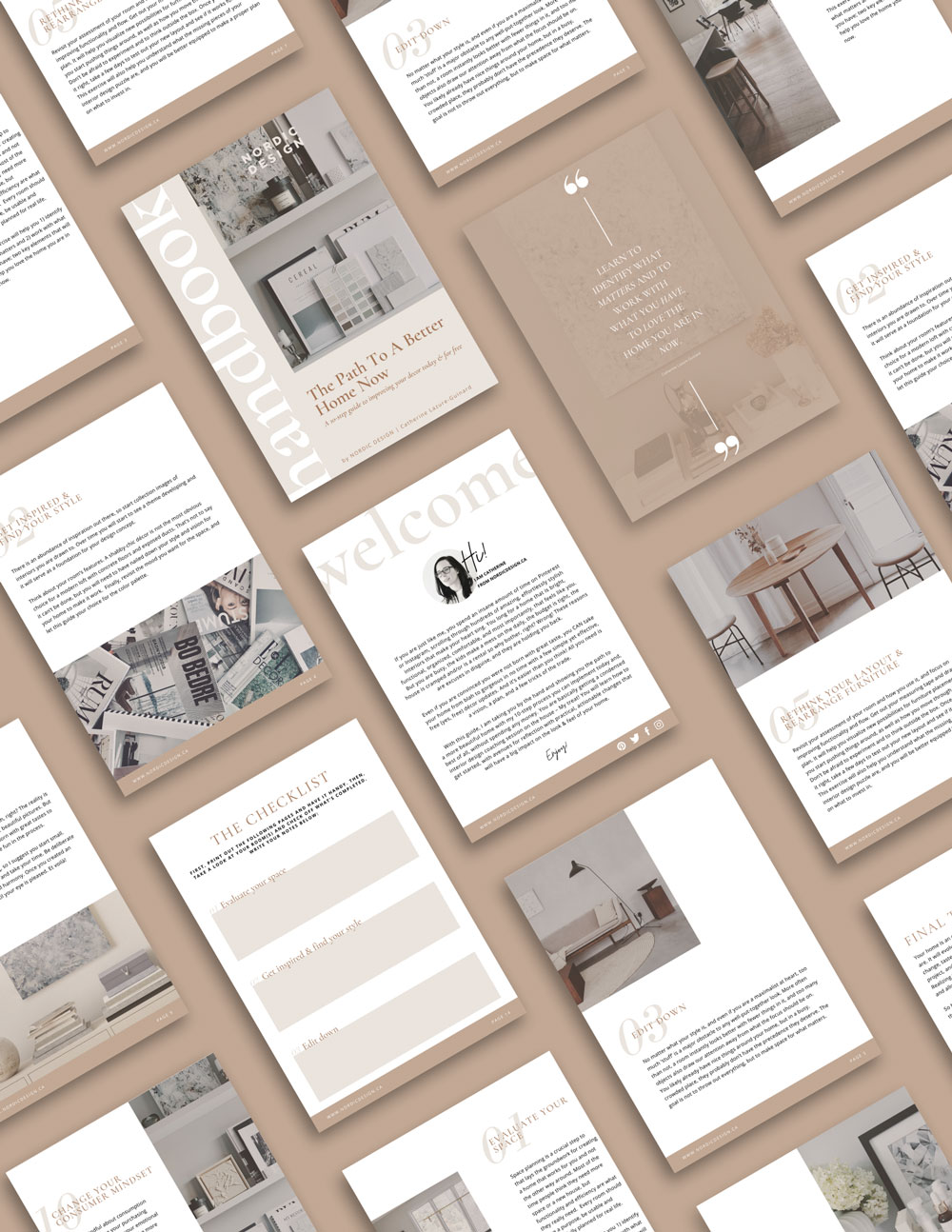 How are you doing in these difficult times? There are so much uncertainty and heartbreak, and so many things currently out of our control… I've been up late every night recently and early every morning, jotting down ideas and thinking of a way I can support you.
Most of us are confined at home for an extended period of time, and turning your living space into a place of comfort, belonging, and physical and emotional stability might be one of the best things you can do for your well-being.
Now more than ever you deserve to feel at home in your house.
To help you survive this season of lockdowns and newfound reality, I crafted up a free 20-page guide for you to learn how to create a beautiful and cozy nest. I am calling it The Path to A Better Home Now, a 10-step process you can implement NOW for improving your interior without spending ANY money. It is like getting a condensed interior design coaching session absolutely FREE – My treat! :)
I am taking you by the hand and showing you ten avenues for reflection with practical, actionable items you can implement today to elevate the look and feel of your home. I once read that a rearranged space can feel like a rearranged life. I hope you find this idea as freeing as it is to me.
So I say this: Instead of being anxious, let's be focused! Download my 10 steps to a better home by filling the form below or by visiting nordicdesign.ca/abetterhomenow, so you can start to make the most of your confinement today. Turn this situation into the opportunity to get a greater appreciation for the home you have, and to come out on the other side of this crisis with a place you love.
We'll make it through. Stay safe!
Catherine
Download your guide here:
.
---