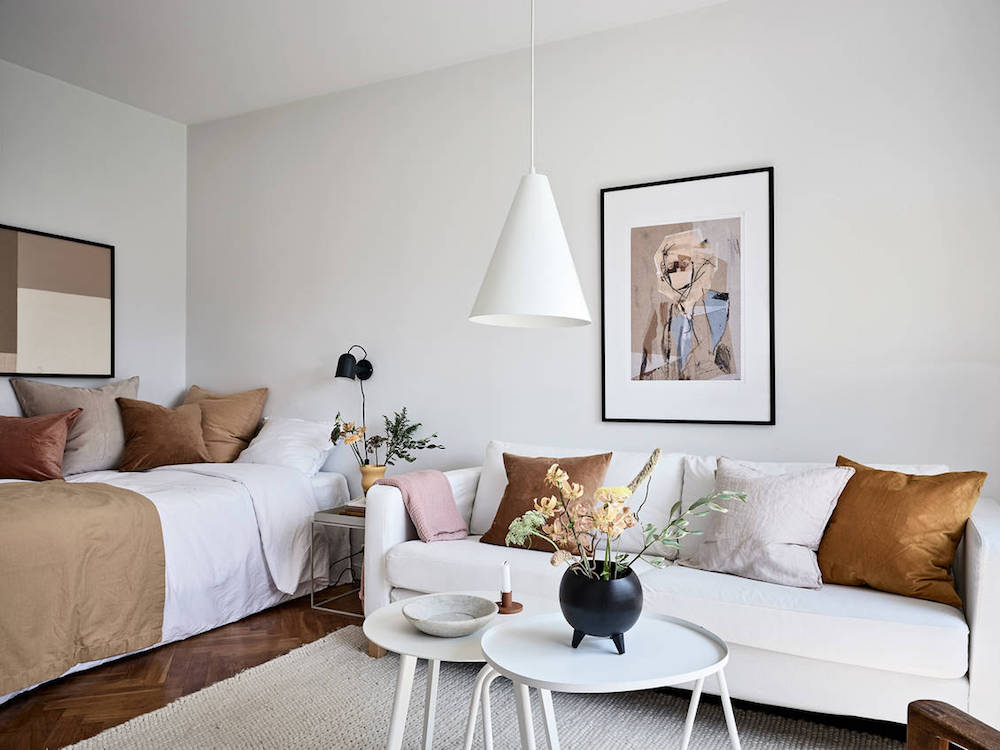 Check out this beautiful and inviting Swedish apartment. Measuring only 32 square meters / 345 square feet, this home offers great small room décor inspiration.
Here are a six reasons why this tiny home is big on style:
It's not overcrowded with stuff. Clutter is the enemy number one of any well-designed and serene homes, especially those of smaller size.
It is kept bright, with walls and key furniture in white. But beware: A cold white can make the room feel unfinished.
The color palette is cohesive. It is soothing to the eye, and looks considered and elevated.
It is cozy, with lots of textures – One of the simplest tricks in the book to add dimension and interest to a room.
The window is uncovered, giving more depth and an airy feel.
A few large artwork will make a room feel more expansive and elevated, and not look like a dorm room.
Simple, but effective!
To view more small Scandinavian homes, have a look at the dedicated category in the image gallery.
Styling: Grey Deco
Photos: Janne Olander for Stadshem
Got a decor inspiration board? Pin this for later:
---