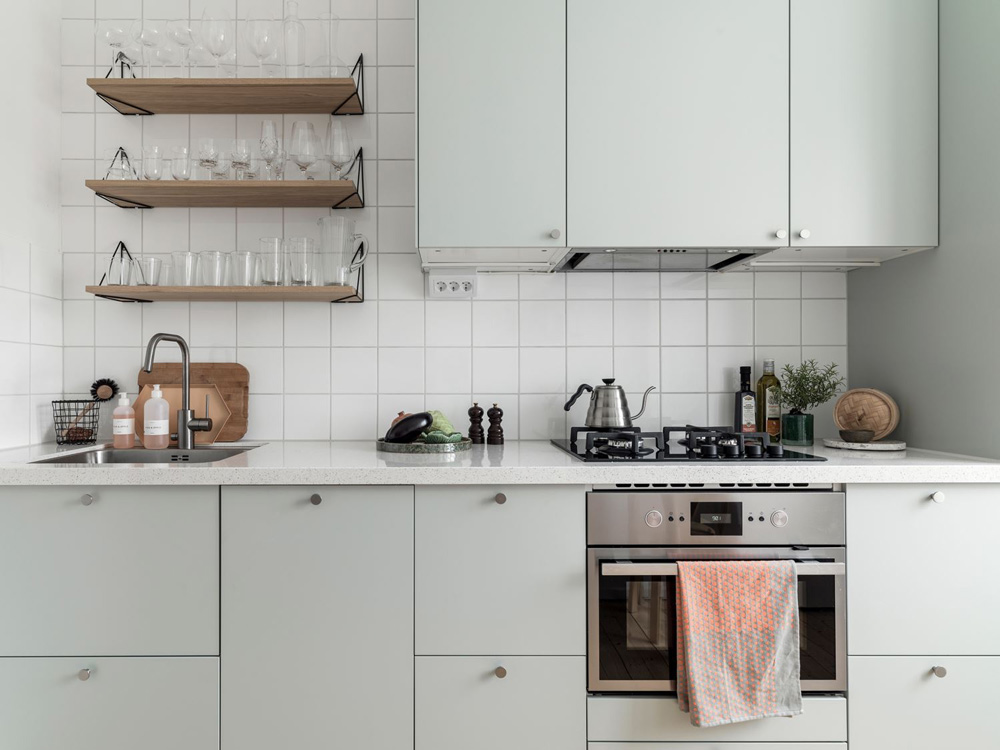 I've got a little gem of a studio for you today!
It is only 30 square meters / 322 square feet, but it is packed with style and personality. Think mint green kitchen, peachy blush wall color in the main living area, and green tiles in the bathroom. It is pretty!
I spot dining chairs by Artek, a Beetle Lounge chair by Gubi, a few String shelf systems, a Verner Panton Flower Pot lamp, storage boxes by Hay, as well as a rattan cabinet from IKEA.
Enjoy this mini tour.
For more stylish small spaces, have a look at my recent roundup 5 Studios under 35 m² / 377 ft².
Photos: Kvarteret Mäkleri
---