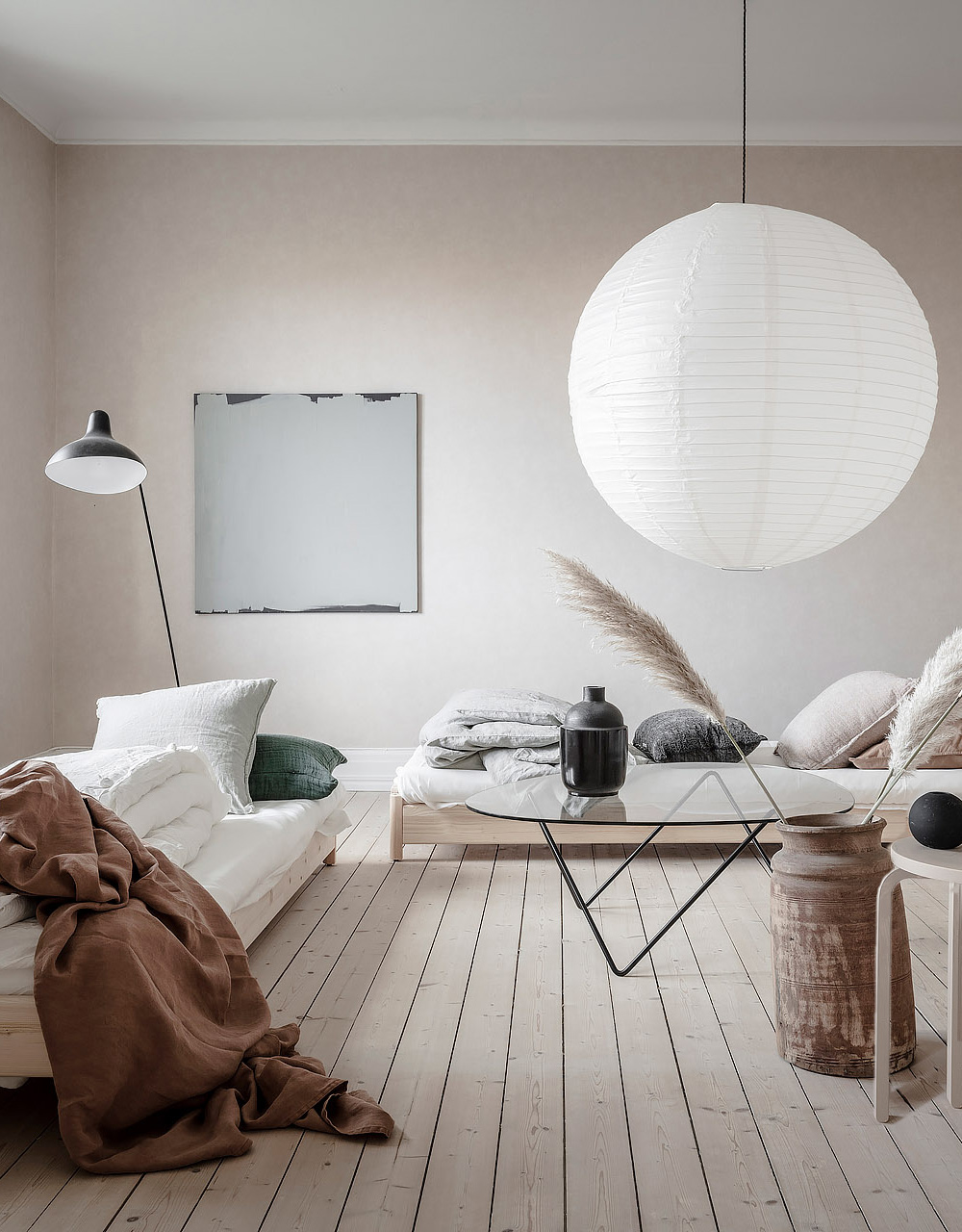 Oh, how I like the creativity of Scandinavian home stagers! This beautiful Swedish home, probably empty when it got listed on real estate company Alvhem's website, needed some wizardry styling tricks for the photo shoot. And it turned out to be a true exercise in peace and tranquility!
A few carefully picked furniture and accessories to fill the space, and a natural palette of cream, white, sand, blush and brown… The look is soft and delicate, and it makes the place feel light and airy. There is a bit of black here and there, to provide just enough contrast.
The stylists also worked with form and texture – Layers of crinkled linen, cotton, natural wood, straw as well as sculptural lighting pieces.
It is lovely!
For more inspiring interiors, have a look at my image gallery.
Photos: Alvhem
---