Great news from Tina Ratzer!
The talented Danish designer who brought us the very popular (and one of our best buys) Twist a Twill blanket recently released two new styles: Straight Twill and Harlequin. They are available in multiple colors, and it honestly difficult to pick a favorite… They are all gorgeous. We can't wait to put our hands on one of these!
Ratzer's blankets are produced by the company Silkeborg Plaids, which manufactures high quality, unique throws made from all natural Scandinavian wools.
Psst: Twist a Twill is now also available in Turkis and Lime (see below)!
Photos: Tina Ratzer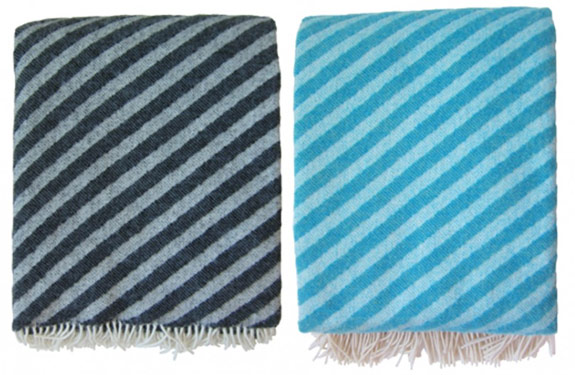 ---