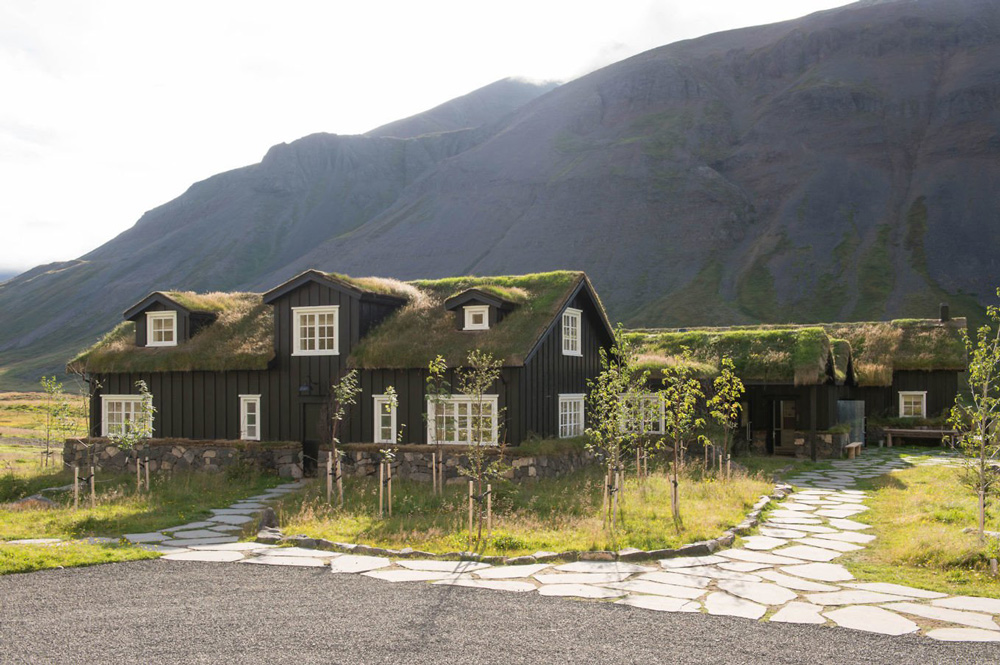 I've been haunted by Deplar Farm since the day I found out about it. And it's not difficult to see why.
Picture this: A traditional sheep farm converted into a modern hotel in the rugged and remote Troll Peninsula in northern Iceland. It boasts high-end amenities like the outdoor geothermal pool and a spa, in the middle of magical landscapes. And with some of the highest snowfalls of the country, the area is a top destination for heliskiing, which adds up to the list of reasons why this place is on my bucket list.
With its grass-sodded roof and black timber cladding, Deplar Farm has that authentic Icelandic style and charm, with a beautifully renovated, rustic chic interior. It has 13 en-suite bedrooms on the 28,000-square-feet property. It is run by Colorado-based Eleven Experience, a luxury & adventure travel company with a top notch reputation.
According to this guy, a four-night stay at Deplar Farm costs $11,200 per person. The cost includes the room, transportation to and from the Akureyri airport, all meals, and alcohol. A once in a lifetime experience for a selected few (can I go? Pleeeeeease?).
Photos: Eleven Experience
SaveSaveSaveSave
SaveSave
SaveSave
SaveSave
SaveSave
SaveSave
SaveSave
SaveSave
---