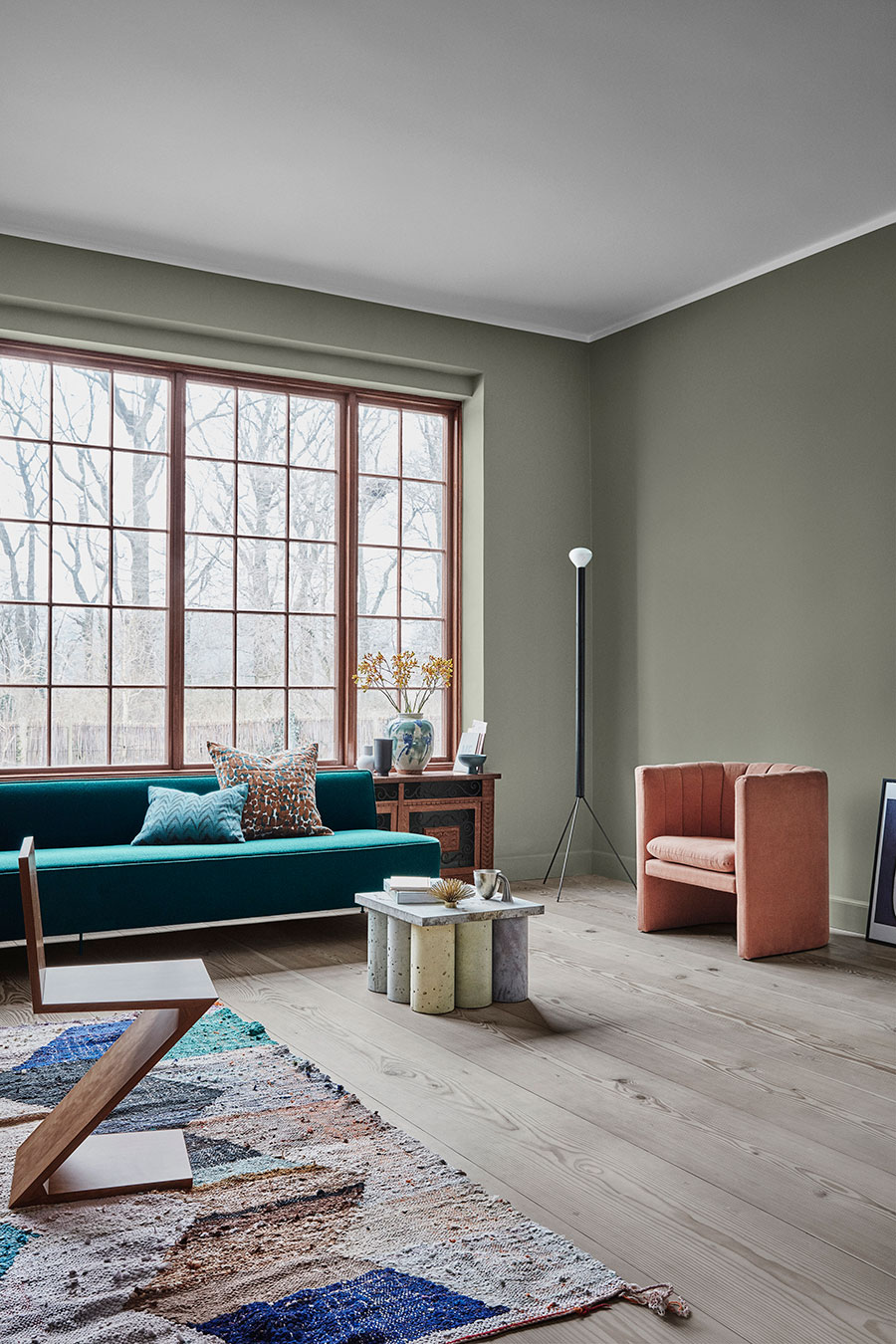 There is not a week that passes by without me receiving an email or a message on social media about how to pick the right wall color. And I get it! It is such an important element of an interior design scheme, but it is not always a straightforward process. It takes trial and error, and a lot of practice to get right. A grey that looked lovely in a store, but turned out to be blue on your walls, or a simple white that made your home look too sterile and clinical… We've all been there!
But it is just a matter of training – Once you begin to understand colors, it becomes easier to create a beautiful palette and avoid mistakes. It can actually be a lot of fun, like a treasure hunt for that perfect shade that will express how you want your home to look and feel.
Here, I am sharing some of my top tips for choosing your colors with confidence.
Enjoy the process, trust your instinct, and remember that you can always paint over it again if you really don't like it. Paint is just… paint!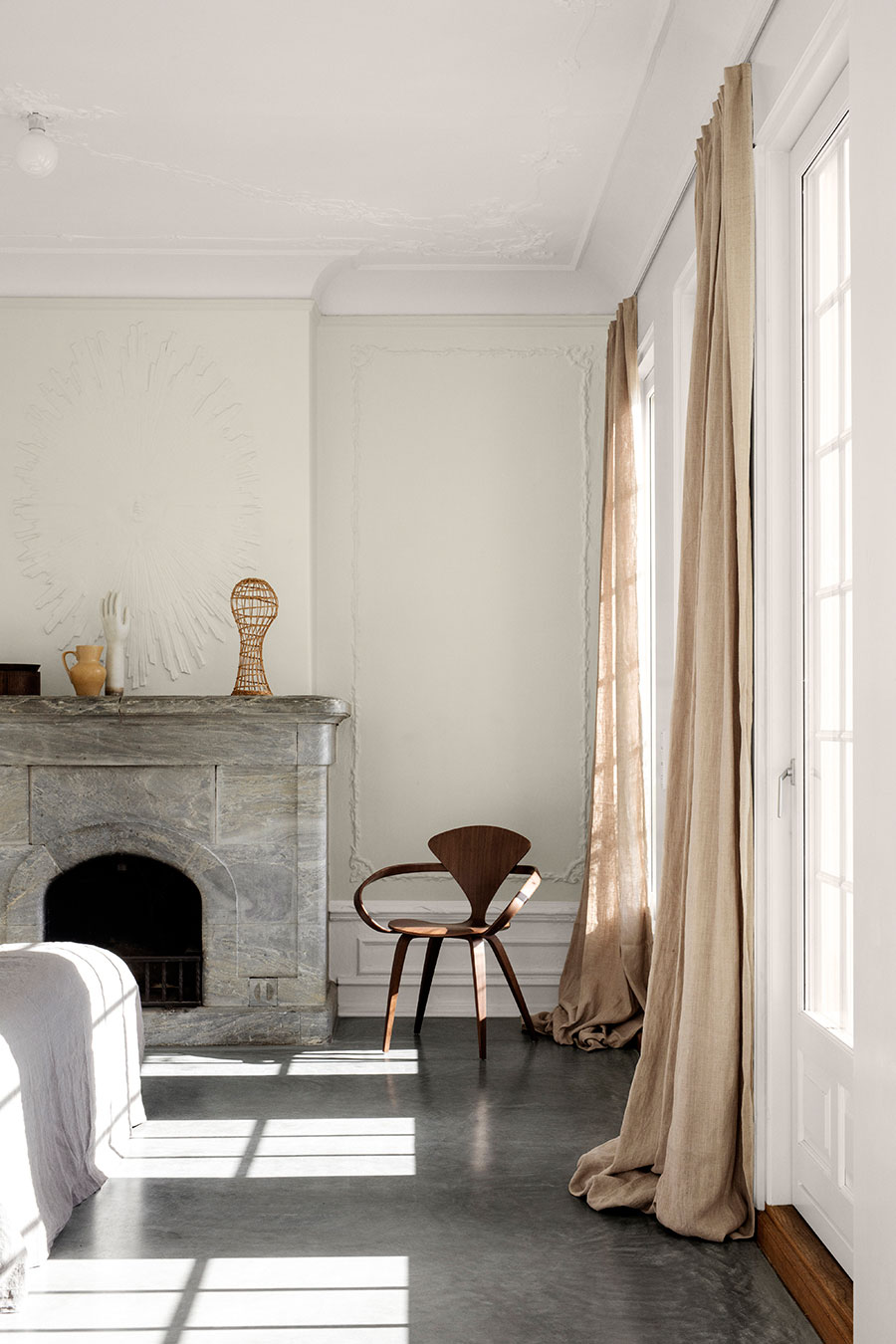 1. Purpose & desired mood
The most important and first step is to define the room's purpose and how you want to experience it. This will help you decide which colors to pick, as well as their intensity and value: Dark, light, muted or saturated.
Colors evoke an emotional response. They influence how we feel and impact our moods, and certain rooms call for different types of colors based on the activity that takes place.
In a bedroom or bathroom, for instance, we are to feel rested so blues and greens are a good choice. Yellow is a stimulating color, so it is well-suited for workspaces, while red is said to increase your appetite. In general, I tend to favor cooler hues in private spaces and warmer tones in social rooms. Keep in mind, the emotional effect of color is impacted by lots of factors like culture, religion, age, and mostly, personal taste – YOU have to live in the space, so pick colors that feel right to you.
Ask yourself:
What is the function of this room?
How do you want the space to feel like?
Which colors will help you achieve this?
2. Define your (existing) base palette
Use paint chips to identify the colors of the elements you have to work with. These are the features that are already in your room and that you cannot change on a whim, such as floors, cabinets, rugs, tiles, window treatments, large piece of furniture, a piece of art you want to use, etc. This will provide you with a guide when coordinating your colors, and allow you to make sure your newly chosen colors work with your existing palette.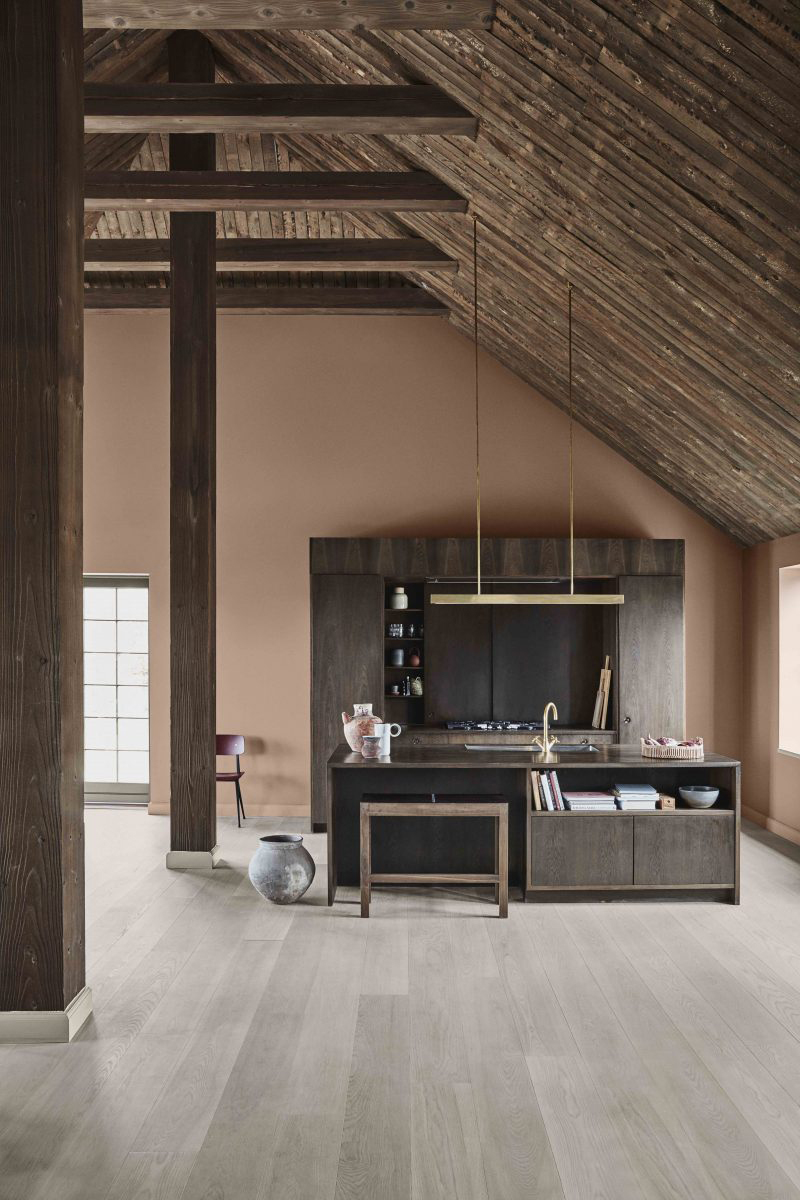 3. Do your research and get inspired
Look at magazines, Pinterest, Instagram, Nordic Design and the Insiders' gallery, and try to find pictures you find inspiring that feature colors identified in step 1.
What other color(s) can you see that could also be introduced in your design scheme and/or for your walls?
The goal is to identify your options.
4. Match undertones for cohesiveness
Now that you have ideas of what color(s) to add in your base palette, you need to define the undertones – Of course, you can mix warm and cool tones, but sticking to only one will make your interior design scheme look effortlessly cohesive – A basic and easy palette-perfecting trick!
A warm color usually has brown undertones, and it might appear yellow, orange or red. Black or blue is added to the base color to give it a cool tone, and the end result looks a little bit grey, blue or green. Neutral undertones consist of desaturated colors with lots of grey. However, these actually read as true neutrals when paired with saturated colors -which you might not have in your palette- and since color is so affected by light and other surrounding hues, there is no way to guarantee that a given neutral will look the same everywhere.
You'll start to notice that many interiors featured on Nordic Design have wall colors with warm undertones – These are very important in homes where natural light is limited.
If you are not sure what the undertone is, have a look at the darkest color on your paint strip – That is the base color, in a more saturated version.
5. Test the color at home
The biggest mistake is to assume the paint chip at the store will look the same on your walls. Color is a function of light; it is provoked by the frequencies of light emitted or reflected by objects, so we perceive colors differently depending on the lighting conditions. This means that a beautiful green at your friend's house will not look the same on your walls, nor does a paint chip chosen under commercial neon lights will turn out exactly the same once you are home. This is particularly the case for neutrals and light colors, compared to more saturated hues.
I always recommend buying sample pots and painting two layers on large poster boards or pieces of drywall, so you can easily move them around the room and see how the color is affected by the natural light, at various moments of the day, as well as by the flooring, architectural details, and all other surrounding colors. I personally prefer this method over testing directly on the walls because if something pops up and you postpone the project, you won't be stuck with paint squares around the room for months. But if you do want to paint a swatch on your walls, remember to sand it down after and apply a good layer of primer, so no ridges or undertones can be seen when the job is done. Whatever method you prefer, make sure to see how the color transforms at the floor-, eye- and ceiling level, and take the time to study it for a few days, in different lighting conditions, before making a final call.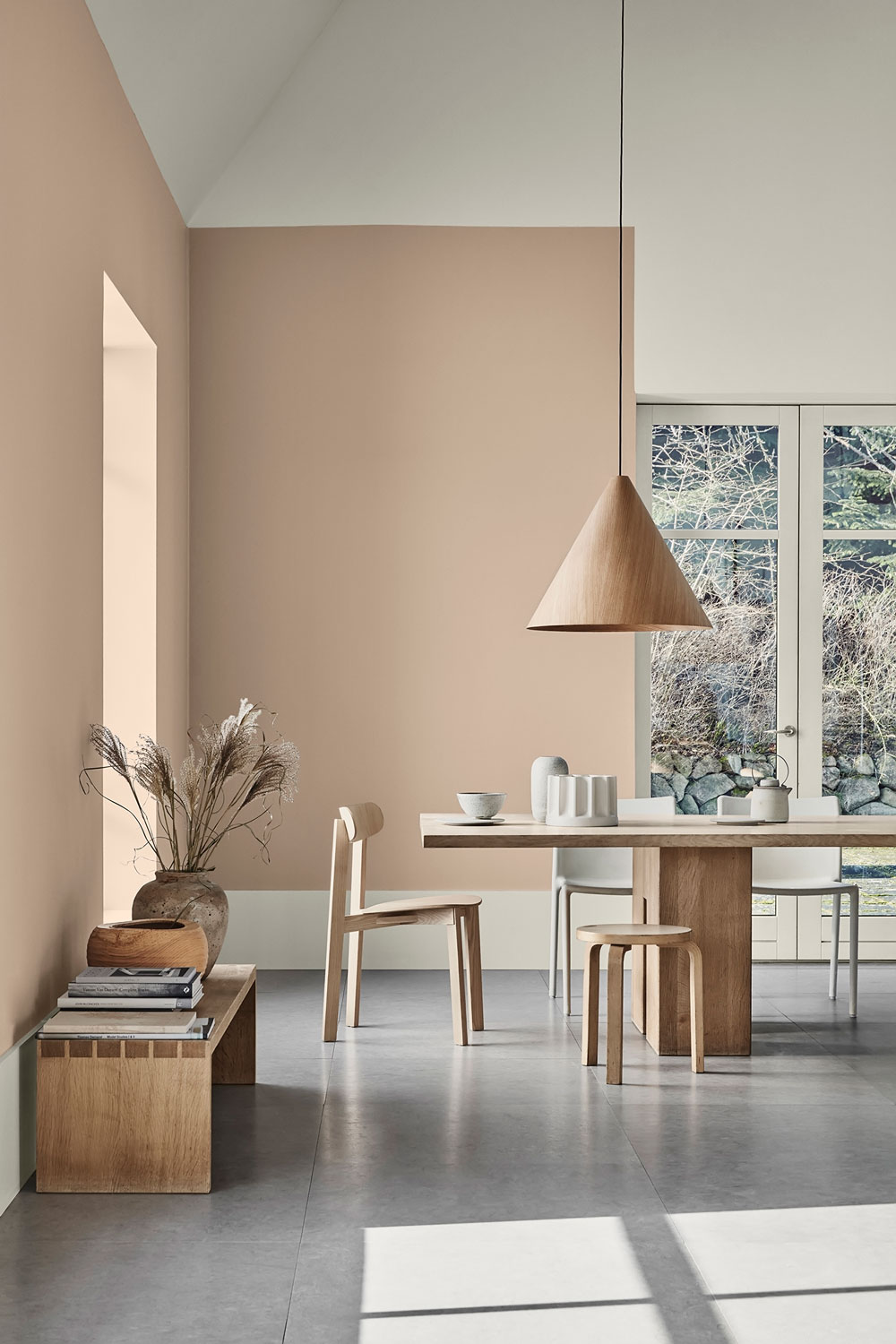 A Few Styling Notes:
Just like when matching wooden tones, if it gets too busy visually, scale back your design scheme. White is a fantastic neutralizer; it complements a space with numerous colors beautifully by balancing things out.
If you want a balanced, harmonious look, scatter your different colors throughout the room rather than keeping them in close proximity.
If you are looking for a bold accent, a piece of furniture in a saturated color is the perfect element that will "pop" in your design scheme and make a statement.
For a cohesive look throughout the home, tie rooms together with accents using a consistent color. This will connect and unify the different spaces.
North facing room usually call for warmer colors.
Make a room feel cozier and more inviting by choosing a deep, saturated wall color.
Warm whites can also make a space feel more intimate, and are great in rooms without a lot of natural light. A "pure", crisp white will make a space bright and airy, and is often used by interior designers as a backdrop to showcase artwork or furnishings and let these be the focal point instead.
In a large open space, you don't have to stick to a single palette. But to ensure unity, the key is to play with saturation by using muted colors and keeping bright colors for small accents.
I hope you found those tips useful. There is SO MUCH to tell about colors, I could create an entire series of article on the topic… And I think I might!
So help me out: Tell me what you'd like to learn and know more about. Please share any questions you might have regarding colors, palettes, etc. We might even do a live Q&A session on Zoom, who knows :)
I look forward to hearing from your!
Photos: Line Klein for Jotun
---