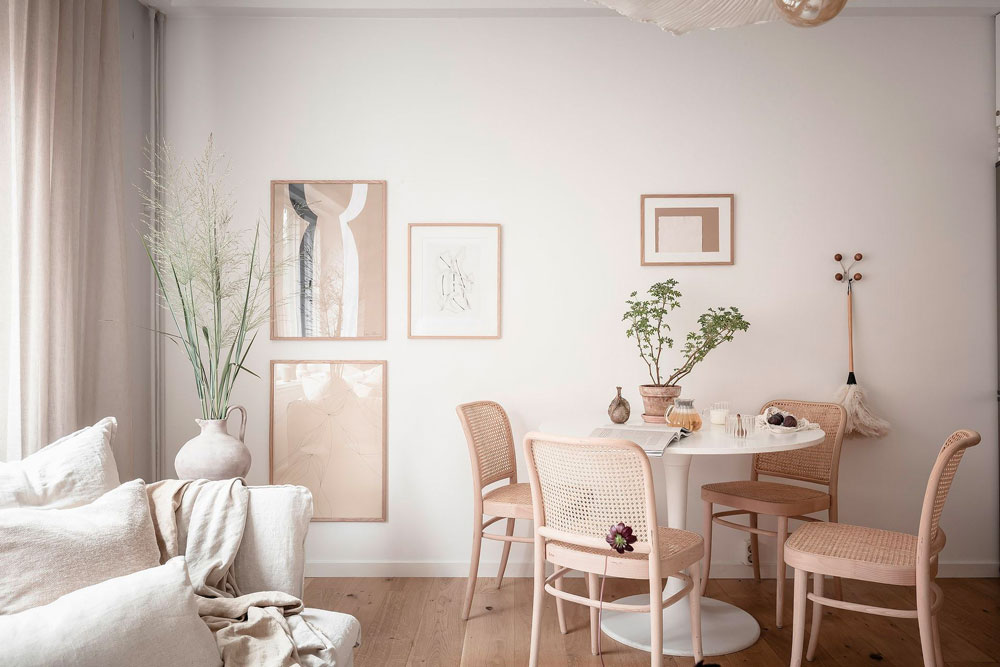 Just because your studio apartment is small, doesn't mean it has to feel like bland student housing. Granted, your options are limited when it comes to furnishing a room meant for sleeping, eating, working, and hanging out. But with some space planning and the right style, you can turn your tiny home into your perfect little nest.
Here, I've rounded up 12 Scandinavian apartments under 35 m² / 377 ft², all brimming with inspiration – Comment below to tell me which one you prefer!
Do you want to know how to make the most of your small space? Become of a member of the Nordic Design Insiders Club for tips, resources and support to style your home like a pro.
---
Small home #1 – 30 m² / 323 f²
Small home #2 – 19 m² / 205 f²
Small home #3 – 35 m² / 377 f²
Small home #4 – 33 m² / 355 f²
Small home #5 – 23 m² / 248 f²
Small home #6 – 22 m² / 237 ft²

Small home #7 – 35 m² / 377 ft²

Small home #8 – 20 m² / 215 ft²
Small home #9 – 34 m² / 366 ft²

Small home #10 – 26.5 m² / 285 f²
Small home #11 – 24 m² / 255 f²

Small home #12 – 34 m² / 366 f²
First photo: Alvhem
---