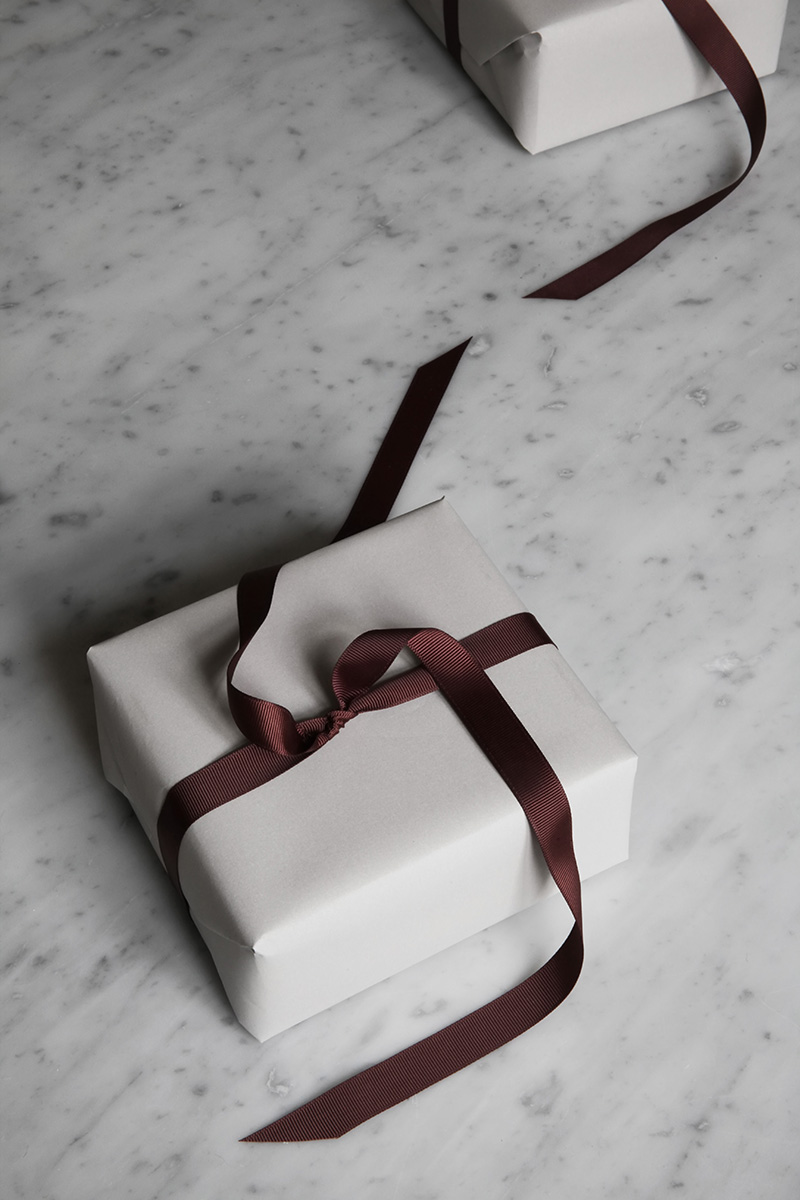 Photo: Elisabet Heier
Is your home all decked out and Christmas-ready?
If you are still looking for inspiration, I've created a roundup of nine brands and places where I personally like to shop for a festive, Scandinavian-inspired décor. I've also included a few notable mentions with top recommendations.
Watt & Veke
Watt & Veke is probably the most popular provider of paper star lanterns in Scandinavia, especially because of its "Snöblomma" (which translates to "snow flower"). Many products sell out quickly on Watt & Veke's online shop, but you can get a list of local retailers by contacting their foreign agents here. Royaldesign.com and Nordicnest.com usually stock some of their products.
Georg Jensen
Danish brand Georg Jensen makes classic ornaments, tree toppers, and candleholders in polished gold or silver. A special collection is revealed each year, making it an excellent pick for collectors. It is my go-to choice for our Advent candle.
Svenskt Tenn
An absolute favorite for bold, colorful, and sometimes eccentric Christmas decorations – Think hand-painted fruit baubles and paper flowers for your tree, or a table cloth or star lantern with a Josef Frank pattern. It is obviously not for the minimalist and color-shy (like myself), but there is something endearing about this look.
Svenskt Tenn also has simpler options, like silver and gold-plated accessories. I particularly love my red stoneware pots with brass saucers to plant my amaryllis for this time of the year.
Broste Copenhagen
I find Broste Copenhagen very inspiring when it comes to holiday decor. They have the loveliest assortment of paper ornaments and decorative accents. Unfortunately, the Danish brand is not widely available, but I found some of their products at TheHut.com or Connox.co.uk.
IKEA
This year I've been to IKEA for large paper star lanterns, LED string light, and pretty gift wrap rolls. I like that they have simple and traditional decorative accents, such as the gnomes 'Tomte Nisse', mythological creatures from Nordic folklore that are now associated with the holidays. Colors at Ikea are in the usual palette of green, red, white, silver, and gold, and they'll occasionally have something more trendy in an attempt to replicate popular ornaments from more exclusive brands.
Walther & Co.
I love the delicate, rustic chic look of Walther & Co.'s Christmas collection. The look is elegant but in an understated way – Nothing is flashy or glossy, but you'll find meticulous embroideries, carvings, braidings, and mouth-blown glass… All made by skilled craftsmen in Denmark.
If you are in Europe, I found most of Walther & Co.'s assortment here, and at Greige if you are in the UK. Visit Lily Pond if you are in Oceania. For international shopping, have a look at Smallable.
Søstrene Grene
This is the kind of shop where you can't leave without buying a little something… It is filled with inexpensive treasures for the home, like pretty wrapping paper, gift boxes, cards, cute wooden toys, ornaments, cookie cutters, stocking stuffers, and other lovely gifts for an Advent calendar. Whenever I visit Denmark (and now other European countries – Lucky all of you EU & UK residents) around Christmas time, I make sure to keep space in my luggage and head over to Søstrene Grene for a great dose of 'hygge'. In the meantime, I like to find inspiration by browsing their DIY project ideas.
Granit
Granit is a Swedish high-street store where you can find affordable home decor items and trendy finds. It is where I go for clear glass baubles, plain wrapping paper, ribbons, candles, and craft paper stars. They only have stores in Sweden, Finland, Norway, and Germany, but they ship to all EU countries.
Ferm Living
No Christmas décor roundup would be complete without Ferm Living. The Danish brand always releases beautifully styled images around this time of the year, and it is always a great source of inspiration. Its assortment always includes graphic, unexpected, and/or cheerful designs.
This year I am loving the Copenhagen Embroidered Ornament collection, and I've been a fan of their Christmas Calendar for years!
Their European-based webshop ships worldwide, but you might want to find a local retailer to avoid the hefty shipping costs.
Notable mentions:
– For cute ornaments and decorative items that the kids will love, take a look at OYOY.
– HM Home can have lovely linen cloths and napkins for your Holiday table.
– Skandinavisk has scented candles to put you in the holiday mood. I am particularly fond of Jul and Skog.
– If you have a wooden monkey by Kay Bojesen, you can dress him up for the holidays with a painted beech Santa hat – So cute!
– Lyngby makes beautiful and timeless porcelain ornaments.
– Every year since 1908, Royal Copenhagen releases a special Christmas plate, a tradition loved by many. All plates are hand-painted with a new motif that tells a tale of Danish cultural heritage. You can buy the annual plate on RC's online shop, and you can also scout second-hand stores and bazaars around the world to find an authentic, vintage pieces from people often unaware of what they are selling. We use them at home, and they are great conversation pieces!
– If you want to splurge on a tablecloth, I recommend Georg Jensen Damask for its classic designs (think Arne Jacobsen and Bodil Bødtker-Næss), high quality, and craftsmanship.
– The most beautiful tree stand is from Skagerak!
– Kähler also has a small but lovely Christmas assortment worth checking out.
---
Happy holiday decorating!
---