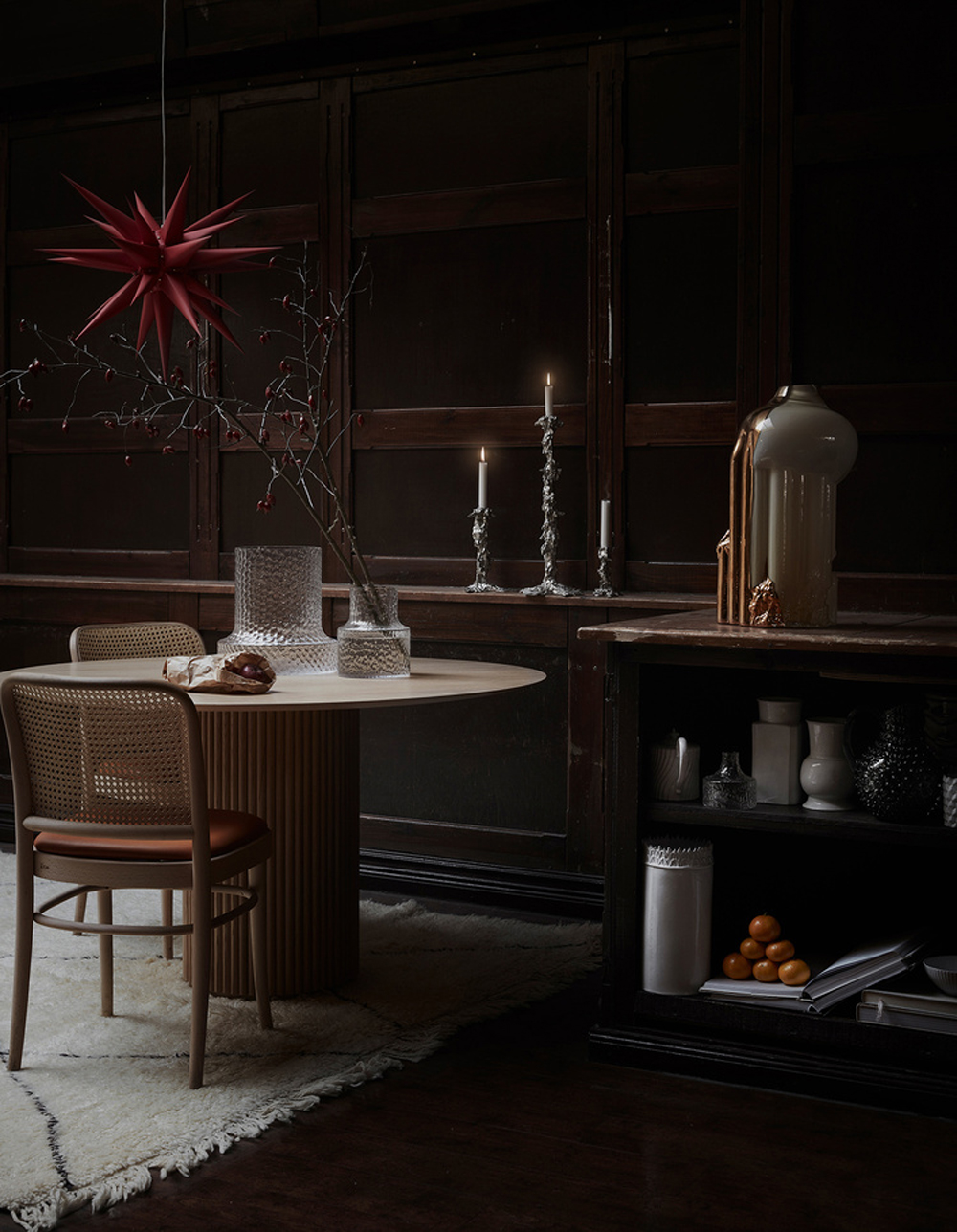 .
Holiday decorating should always be about individual taste. And whether it's vintage ornaments or string lights, the warm holiday fuzzies can only happen when special pieces are involved. So if you're wanting to try something new this season, this is the photo shoot that you have to see. Just a heads up, it may inspire you to skip the traditional Holiday décor this year.
Swedish shop Artilleriet's holiday styling features objects with an unexpected Christmas twist, resulting in a gorgeously moody winter moment. From the subtle metallic accents to the floral arrangements, this seasonal styling is A+.
And why not put up Barack Obama, Frida Kahlo, Ghandi or David Bowie figurines up in the tree? I'm loving these unique pieces that challenge the idea of what Christmas ornament can look like. Which one is your favorite?
.
.
"Light and darkness in a magical symbiosis. The harsh winter outside, lighted candles and the overwhelming beauty of the set table inside. Finally time to socialize. This is why We Love Christmas!" – Artilleriet's owners
.
.
It's also nice to see flowers that we usually don't associate with Christmas, such as the pink roses or anthurium (above). Another reminder that we forgoing the cookie-cutter look is OK, too. Cheers to embracing change and bolder choices.
.
Photo: Artilleriet
---