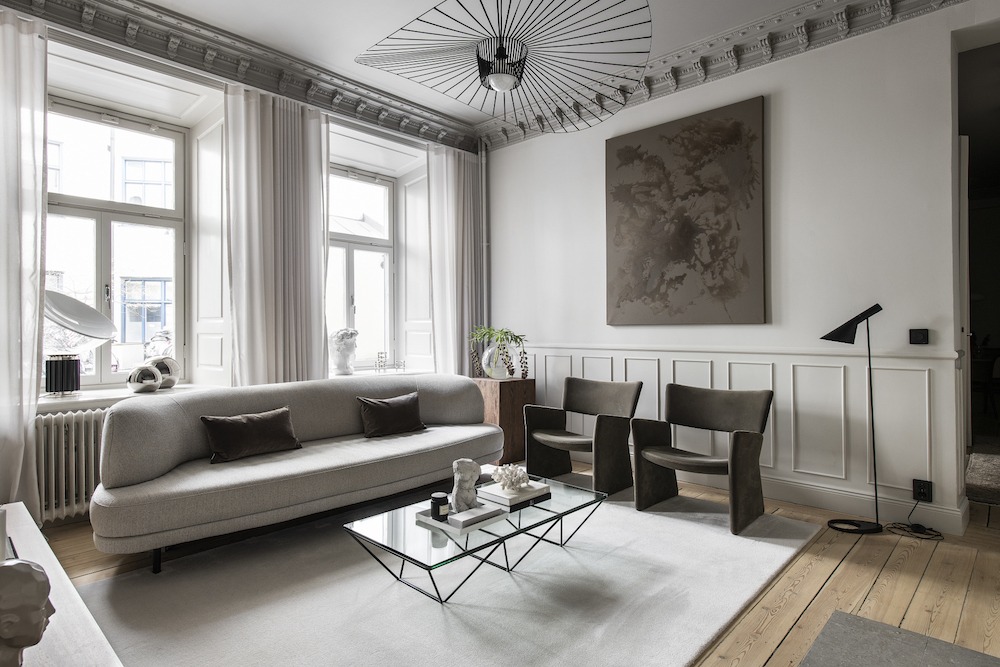 Today I'm taking you on a tour of a luxurious apartment in Östermalm, a posh residential neighborhood of Stockholm. The family home has a lot to please interior design fans, starting with distinctively refined aesthetics and stunning architectural details.
The color scheme is inspired by nature, with beige, grey, brown, and green shades. Notice the ceiling is painted darker than the walls, an unexpected touch that gives the rooms a warm, cozy, and intimate feel.
There are also cognac leather and walnut elements in every room, which adds to the look's cohesiveness.
An enviable collection of design furniture and accessories is displayed here, including several sculptural lamps from Petite Friture, Louis Poulsen, Flos, DCW Editions, and Astep.
What a beautiful place!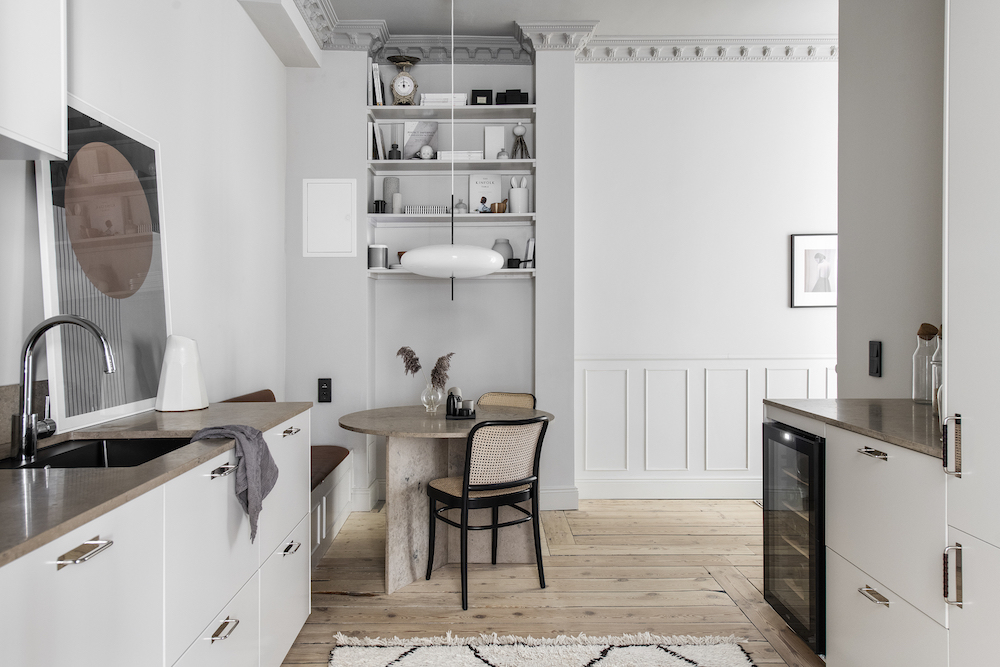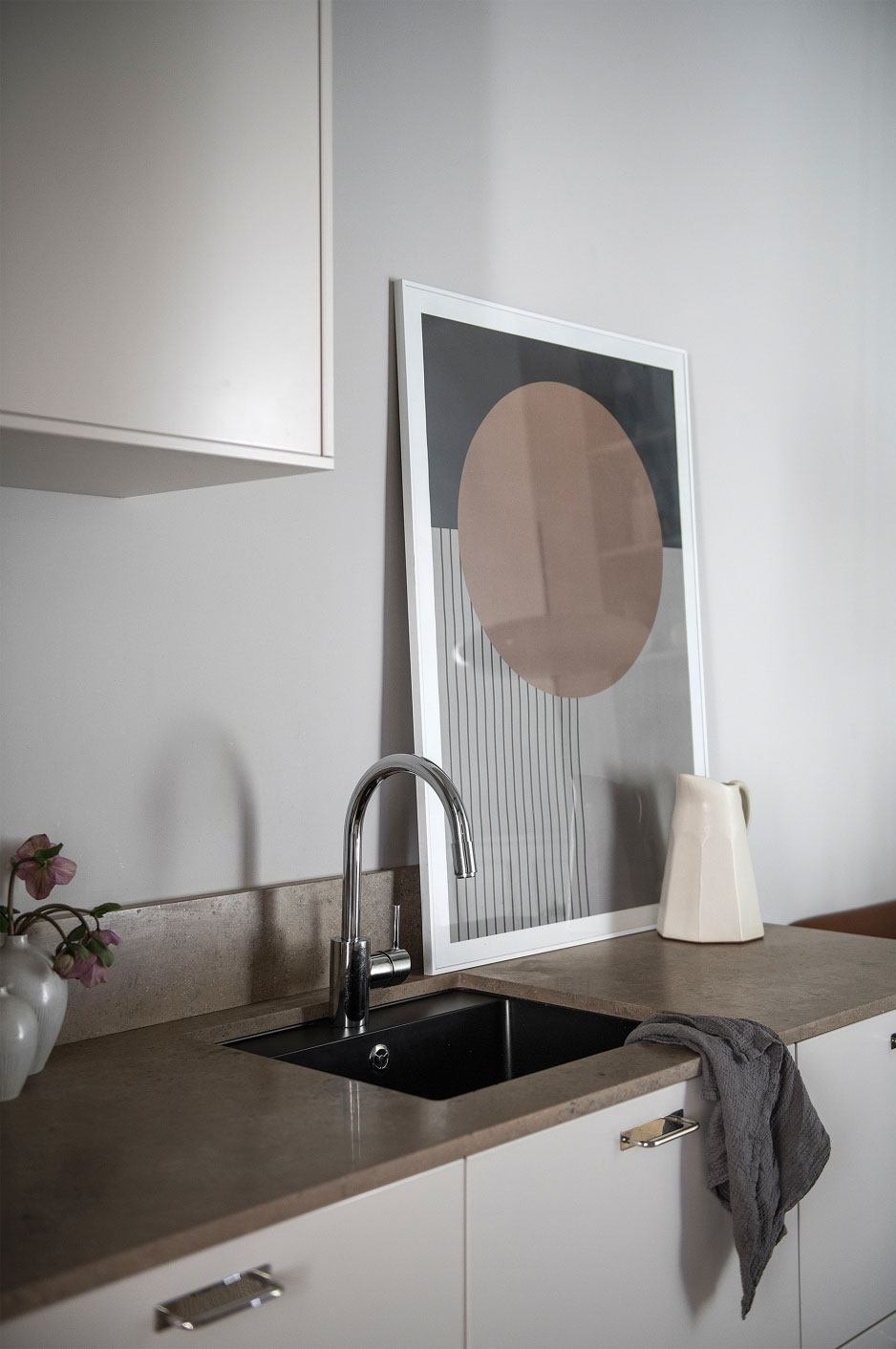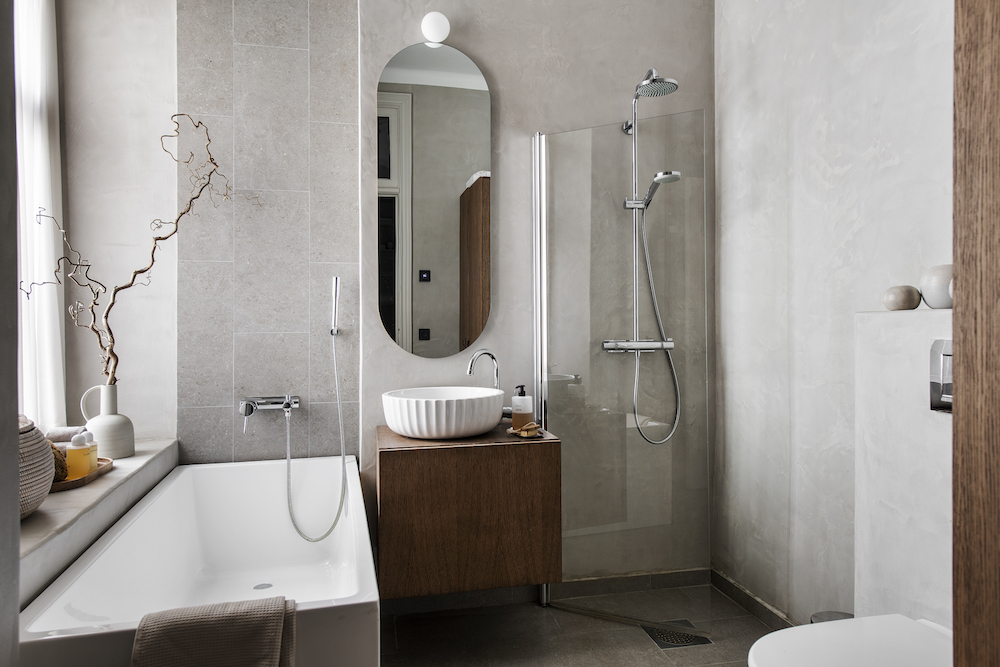 .
.
Styling: Design Therapy
Photos: Elisabeth Daly for Innerstads Specialisten
.
---