Space Copenhagen did it again!
The Danish studio signs yet again another beautiful restaurant design: The Musling, located near the Torvehallerne food court. With its brown leather seats, steel tables and stained oak floor boards, the place as a gorgeous understated style. Simplicity is the rule of thumb, both in terms of materials and colors. The soft, natural light is emphasized, and is a perfect complement to the refined look of the restaurant.
"[We] worked towards an understated and honest approach to materials and ambiance, creating a space that reflects the nature of the open markets and resources outside – focusing on authenticity," said the studio (source).
If you are a fan of seafood, make sure to stop at Musling next time you are in the Danish capital city.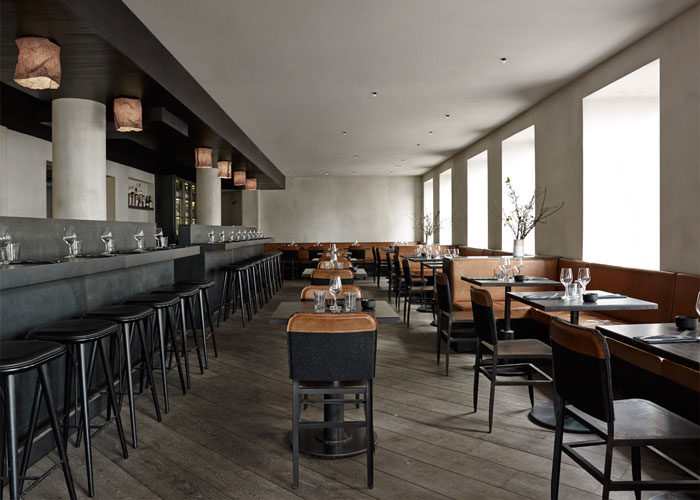 The Danish studio is also behind the interiors of other restaurants like Kul, Geranium and Noma. They also made beautiful products for Stolab, Georg Jensen, Gubi and &Tradition, among others. Mulling is actually furnished with Space Copenhagen's High Stools for Mater – Quite an elegant and timeless piece, right?
Photos: Joachim Wichmann via Dezeen
---