Gorgeous and colorful artwork punctuate the monochrome palette in this Swedish apartment. It is decorated with a modern, elegant flair that suits the minimalist set-up.
With its polished concrete floors, white walls, high ceilings and large windows, the place is bright, airy and spacious. We're loving the steel accents here and there in the kitchen/dining area, and especially that sliding door on rail towards the workspace. The kitchen is right up our alley – Simple, sleek and timeless, with beautiful marble countertops. You'll find more of this refined stone in the large bathroom, giving it a grand and class look.
You've got to admit, this is an inspiring, cool and modern apartment!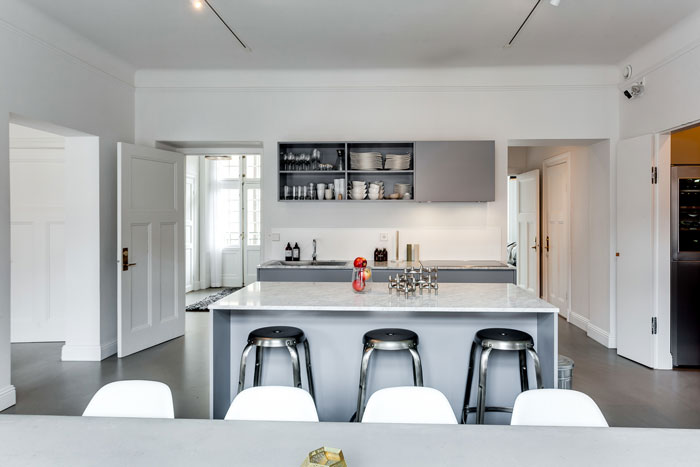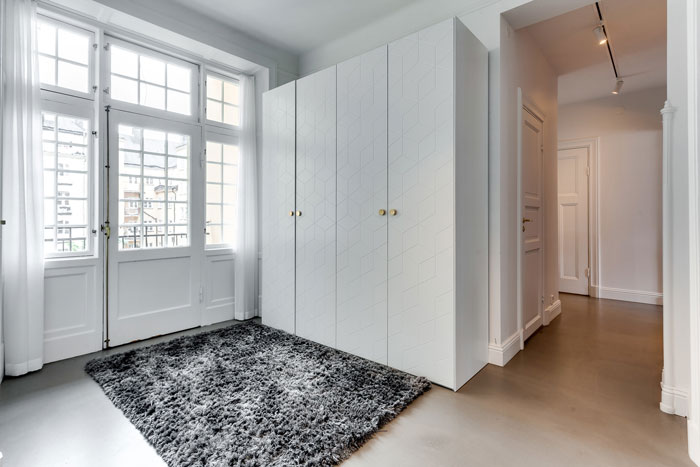 Photos: Alexander White
---