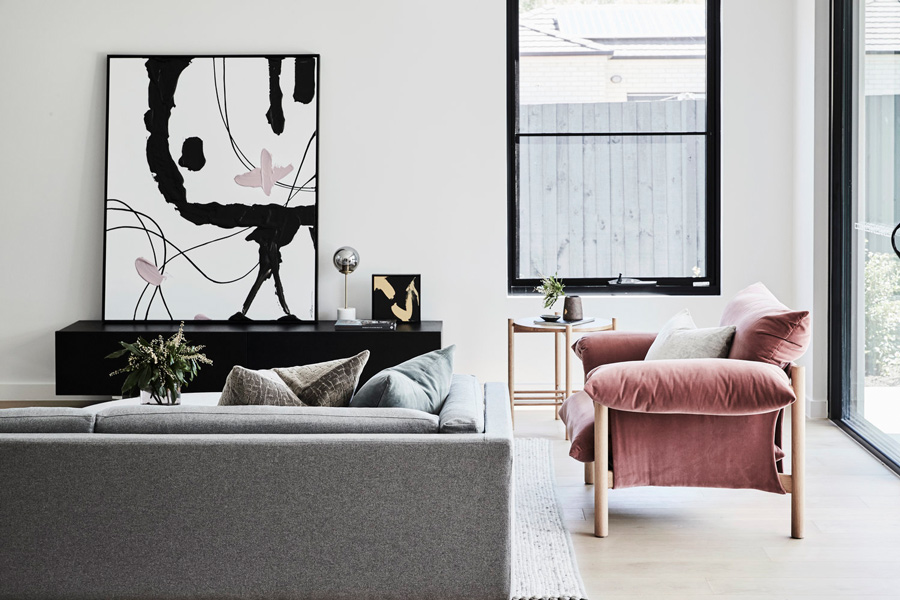 I've been offering interior consultancy services for a few months now, and a request that consistently comes back is to help out dressing up the walls of my clients' homes. And this is something that makes me very happy, because I am a strong believer that a home is not complete without art – This is a statement I will forever live by. So much so that I started painting whenever I have the chance… but that is a story for another day.
The pictures below are from Austrlia-based Archer Interiors; As I was browsing their fabulous portfolio, I noticed that art is a key element in the homes they decorate. The results are always stunning and very inspiring, I had to share these images with you.
Notice how a great piece can instantly transform a space by adding loads of personality. It also serves as a focal point in a room and definitely completes a decor. Of course, the spaces would look pretty without all those paintings, but they would have much less impact.
Aren't all these pictures pretty amazing?
One should never underestimate the power of art.
Photos: Archer Interiors, with thanks
SaveSaveSaveSave
SaveSave
---