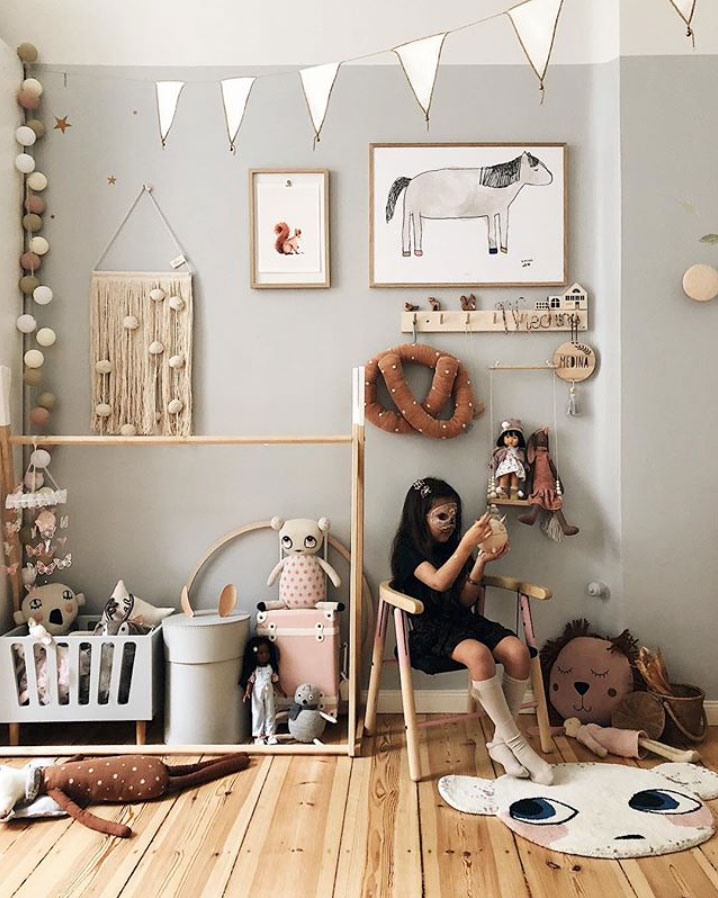 I consider myself a minimalist and one of the first books I read when I found out I was pregnant was "Simplicity Parenting" by Kim John Payne. I asked friends and family to offer experiences as presents to my son rather than things.
But I am also a sucker for cute stuff, especially from Scandinavia (obviously). My Pinterest board dedicated to kids design is loaded with beautiful images… And my heart melted when I spotted Berlin-based Viktoria's Instagram account.
Her kids' rooms are just amazing. They are filled with the sweetest toys and decorative accessories for little ones, many of which are from Nordic brands I love like ferm LIVING, Mado, Maileg, OYOY, LuckyBoySunday, etc. I am just in awe with her lovely styling, and I find myself a bit envious at times… I wish my own bedroom (not just my son's) looked this good! Magical and happy – A major inspiration!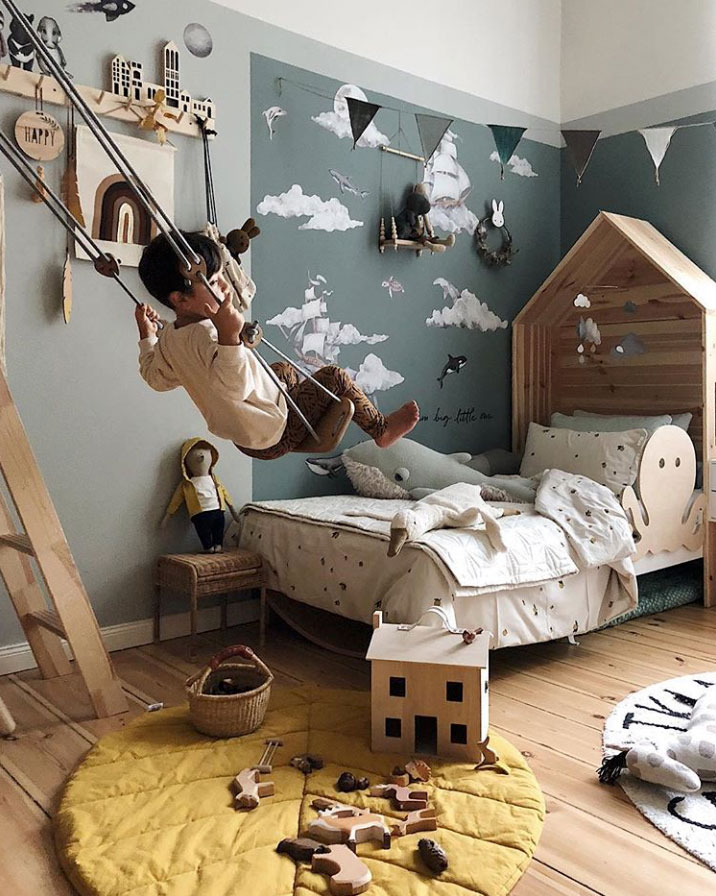 Pretty sweet and dreamy, right!?
For more inspiring kids room, check out my image gallery.
Photos: Viktoria @tthese_beautiful_thingss with thanks.
---