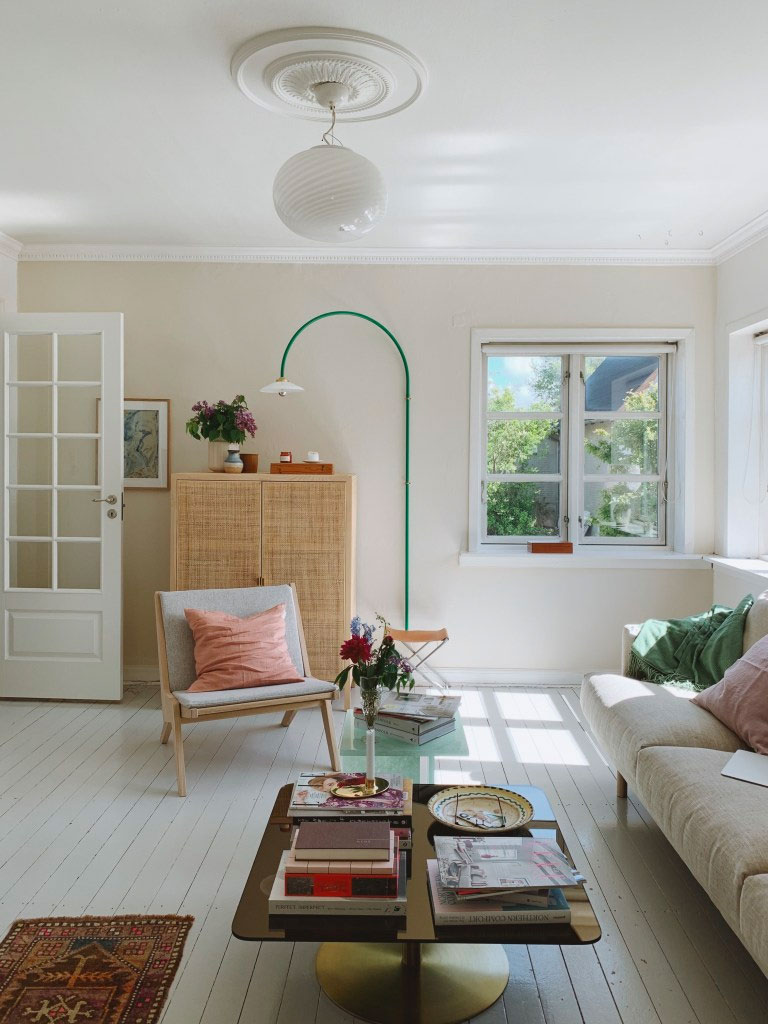 I started following Louise Johansen on Instagram recently, and I had to share some of her pictures with you.
Yes, I am particularly fond of serene and collected looks with muted, restrained color palettes. Nevertheless, her cheerful and bright style struck a chord with me. Maybe it is because I am increasingly reflecting on what makes a home, searching for ways to add individualism and authenticity to an interior. And Louise nails it.
This is her cosy and inviting family home in Jutland, Denmark. It has a lovely lived-in feel, and I imagine it is the kind of place you are at ease as soon as you step through the door. I also really appreciate that Louise shares snaps of her space as is; not overly styled or polished for the photo. A real place. You know, bottles-of-condiments-still-on-the-dining-table kind of real. Damaged floors and quirky details included. I am liking it.
Louise likes to change up her decor regularly, making it even more interesting for you to follow her on IG and see what she comes up with next. But you'll always find a harmonious and unique blend of heirloom furniture, travel souvenirs, flea market finds, designer pieces, vintage prints and surely, lots of personality and character. Just from looking at the pictures, you can feel the warmth and joy radiating from this home. A great dose of hygge.
Enjoy!
Liking what you see? Make sure to follow Louise on Instagram!
For more inspiring Scandinavian interiors, check out my image gallery.
Photos: Louise Johansen, with thanks
---