Here's the home of another creative lady behind All The Way to Paris, Tanja Vibe. She definitely has a great eye for details, and an incredible sense of style. The spacious apartment has beautiful wooden floors, high ceilings and original mouldings. It's decorated with iconic design pieces in a simple and effortless style, with lovely green accents. What a beautiful place!
Do you see any similarities with another recent post..? Seems like it was the set for this beautiful photo shoot for Åhléns Magazine!
Photos: Line Thit Klein via Elle Denmark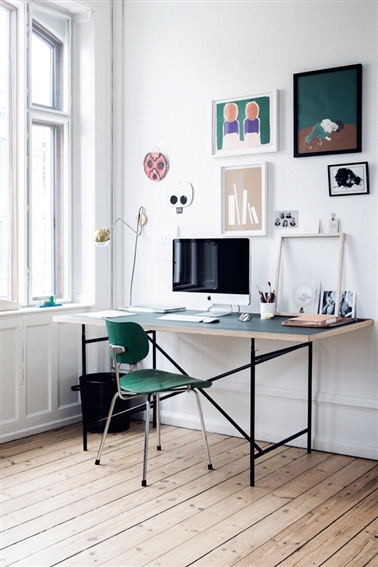 P.S. I will launch my latest collection of original paintings very soon! If you'd like to find out more, get on my waitlist and I'll send you a sneak peek soon.
---