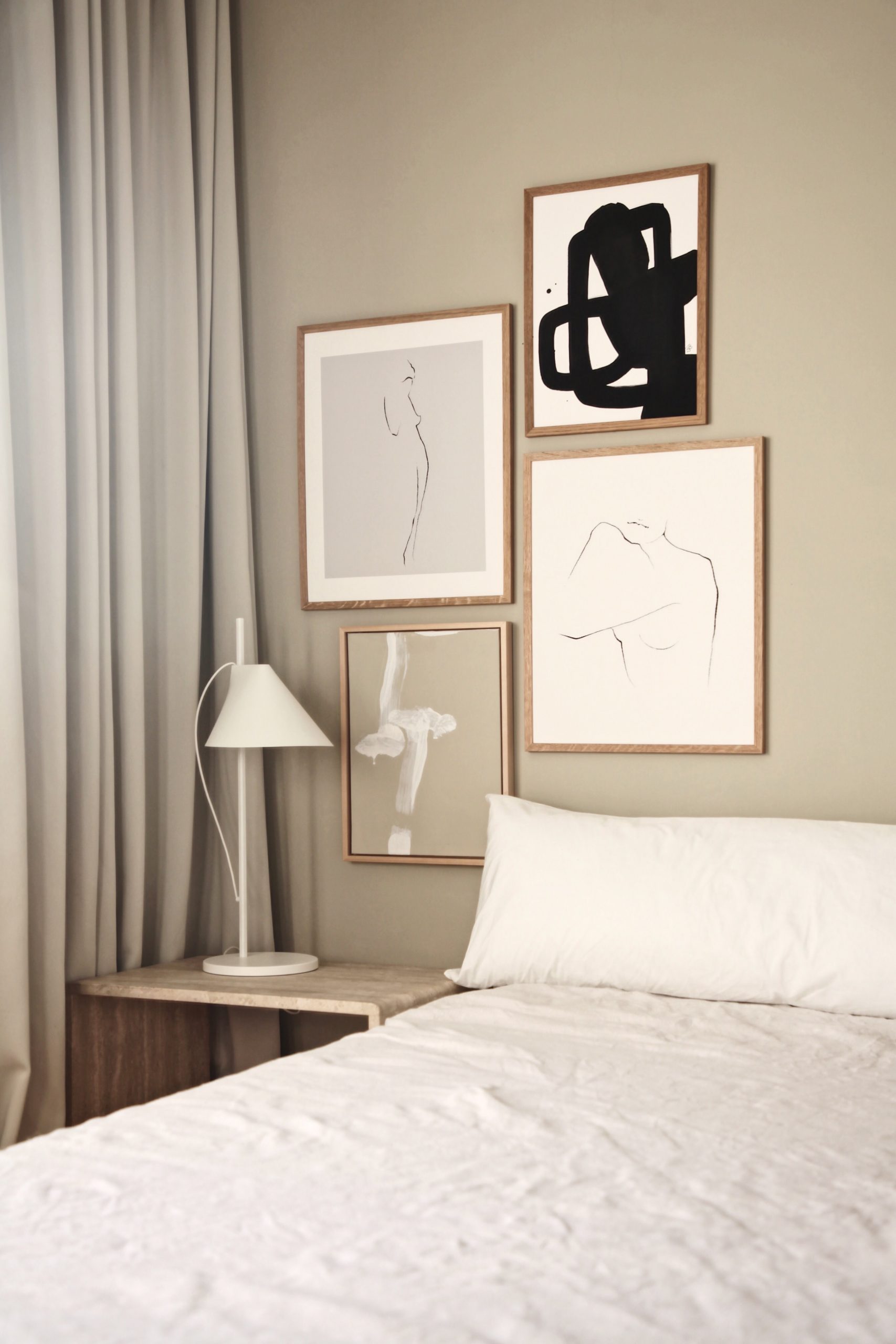 One of the perks of being a member of Nordic Design's Insiders Club is access to exclusive discount codes at vetted online retailers. Because who doesn't want awesome design furniture, art and accessories for less, am I right?
What's more: You have a chance to earn back your membership price with your shopping spree.
And with Christmas and the season of giving around the corner, now is the time to get a treat for that special someone or yourself (you deserve it).
Here, I am showcasing four fantastic shops where you could be saving up to 20% simply by being an Insider.
20% off at The Poster Club
THE POSTER CLUB is a Copenhagen-based online emporium offering a unique selection of high quality posters and art prints from both upcoming and established artists. The curated collection is inspired by trends in the Nordic lifestyle, fashion and interior design, combining its roots in Copenhagen and the Scandinavian culture, with new and innovative technology in the creative industry.
Instagram: @theposterclub
>> Join the Insiders Club for your discount code!
20% off at Alpaka
Alpaka is an Estonia-based company that makes beautiful products made of high-quality alpaca wool sustainably harvested in the Andes. Its assortment includes timeless designs, from throws, cushions and rugs to scarves, hats, cardigans, and more; products inviting us to slow down, enjoy comfort and simplicity. Alpaca wool is seven times warmer than sheep wool, and it is remarkably strong and durable. It is highly breathable, lightweight, water and dirt-repellent, and naturally hypoallergenic. Plus, the soft, lustrous yarns do not prickle or pill easily. Alpaka makes luxurious, lasting products you'll cherish for a long time.
Facebook: alapakashop
Instagram: @alapakadesign
>> Join the Insiders Club for your discount code!
10% off at The Fjord Store
The Fjord Store is a well-designed shop with carefully-curated furniture, lighting and home accessories from Scandinavia and Japan. You'll find selected goods from brands not easily found in North America, such as Moebe, Notem, Skagerak, Stelton, Studio Arhoj, Rig-Tig, Tekla, Skovshoved Møbelfabrik and Karin Carlander, among others. There is something for everyone's taste. The shop was founded by Canadian Andy Meakin, who aims to source products that are contemporary yet aesthetically timeless, functional, authentic, and made to last; Products to enhance the way we enjoy our everyday lives.
Instagram: @thefjordstore
>> Join the Insiders Club for your discount code!
10% off at Designstuff
From exclusive furniture to decorative details and the perfect gift ideas, Designstuff has it all. The shop has been steadily building a solid reputation as THE provider of Scandinavian design to Australia. You'll find young brands such as Frama, CamCam, Kristina Dam Studio, Moebe and AYTM, as well as well-established names like HAY, Muuto and Normann Copenhagen.
"At Designstuff we care about the story. We care about the who, the why, the when and the how. We're story lovers. We're details people. At Designstuff we care about the journey. For us it's not enough that something is beautiful. Is it rich with integrity, quality and design? Is it made from the finest materials and crafted with skill? At Designstuff these are the questions we ask. We meticulously sift and we lovingly curate, so that you don't have to. When you make a purchase from Designstuff you can feel safe that there is a story, there is a journey …and it's a GREAT one."
Instagram: @designstuff
>> Join the Insiders Club for your discount code!
---
By becoming a member today, you will have instant access to your dashboard, where you'll find your exclusive discount codes.
You also get to check out:
– My go-to places for great Scandinavian design
– Hundreds of pictures of inspiring interiors organized by room-
– A convenient bookmarking tool so you can save and retrieve your favorite articles
– Premium articles giving you insights into how to execute the look you want
– A thriving community of like-minded people from around the world
– An ad-free browsing experience on Nordic Design
– And more!
Learn all about the perks of the Insiders Club HERE!
First photo: The Poster Club
---