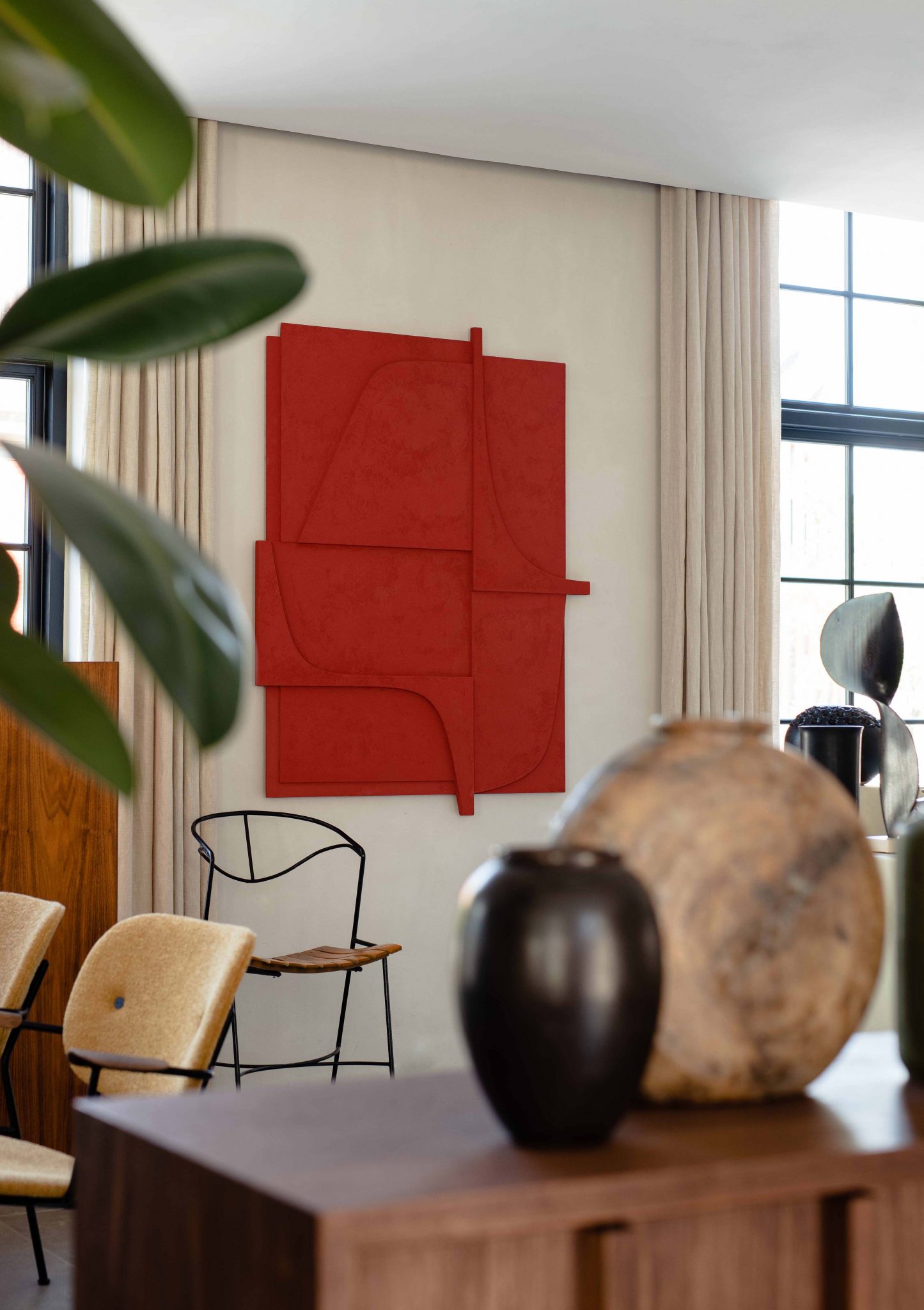 Atelier Plateau is the creative studio of Danish architect and design duo Anne Ejlsmark Berthelsen and Mikkel Johnsen, established at the beginning of 2020.
Fascinated by light, shadow and texture, they construct beautiful wall reliefs with monochrome plateaus in various depths, eahc with its own unique and changing expression depending on the lighting conditions.
Each piece is handmade in their studio using wood and eco-friendly paint and plaster, with a focus on natural materials, timeless aesthetics and simplicity.
Their artwork was recently presented at The Audo, one of Copenhagen's most stylish hotels, for an exhibition that explores the forms and colors of Modernism.
"We explore and challenge the experience and perception of our surroundings through our wall reliefs—as it is equally about the space as it is about form. These observations are anchored in how we experience surfaces, light, and the elements around us. We are fascinated with how a subtle change in a surface can transform the atmosphere in a space. As spatial practitioners, our aim is to orchestrate the balance between the proportions of the space, the light conditions and the remaining interior. (…) We always aim to add atmosphere to a space without demanding excessive attention, and instead find ways to go into dialogue with the space itself." – Atelier Plateau
Atelier Plateau showcases their available pieces here, and they ship pretty much anywhere in the world.
Photos: @vaernis_studio
---