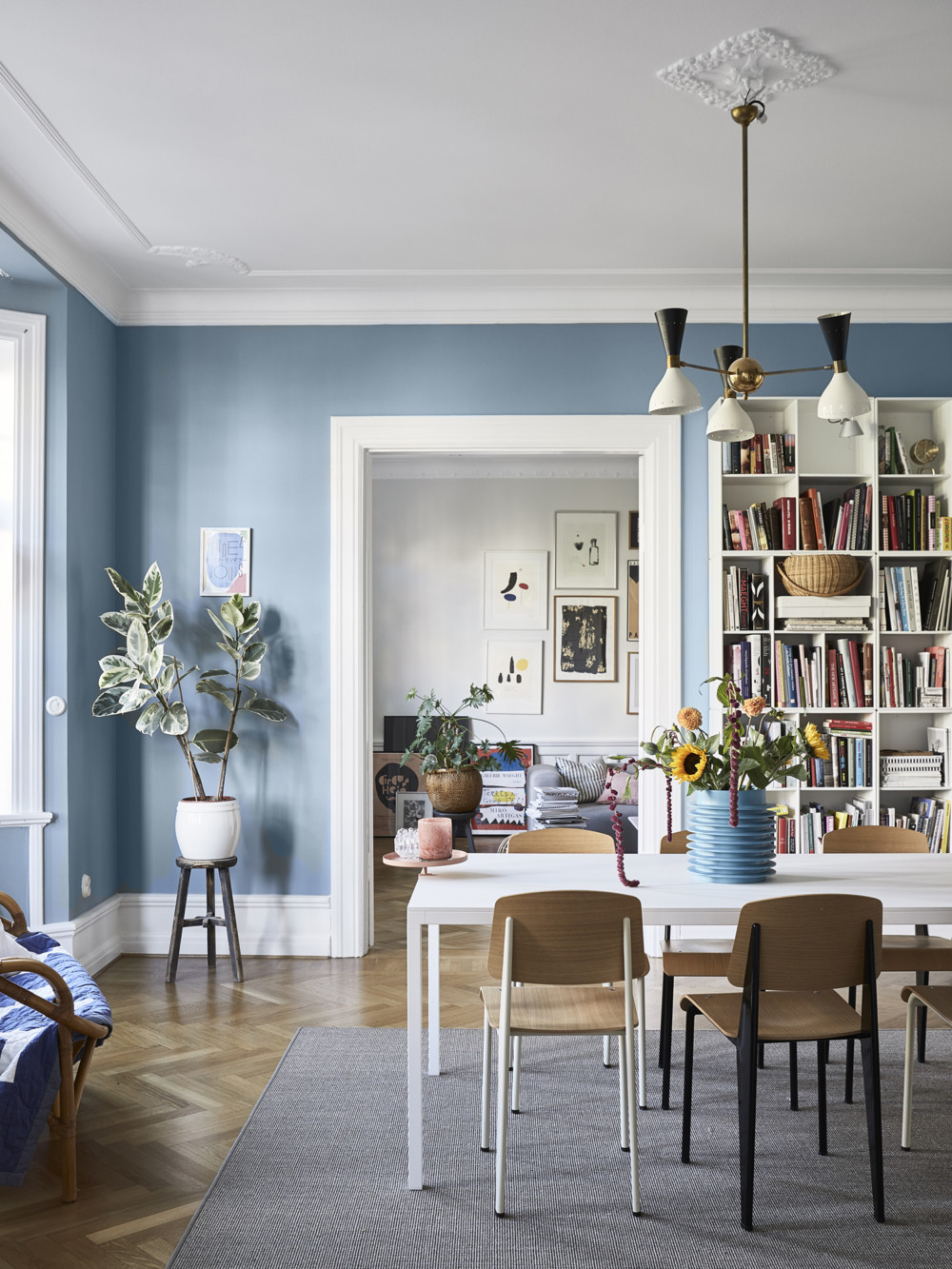 Today I have a characterful home in Sweden for you! It has a striking eclectic style that will make you smile in this gloomy autumn weather.
What's not to love about a herringbone parquet floor, lots of interesting art and a great gallery wall, a lovely mix of design furniture and accessories, interesting details, and the most gorgeous shade of blue…?
This is the kind of home that looks and feel cozy, inviting, authentic.
Major love for this gem!
Psst: Join our decorating club and its growing community of design lovers from around the world. Become an Insider today!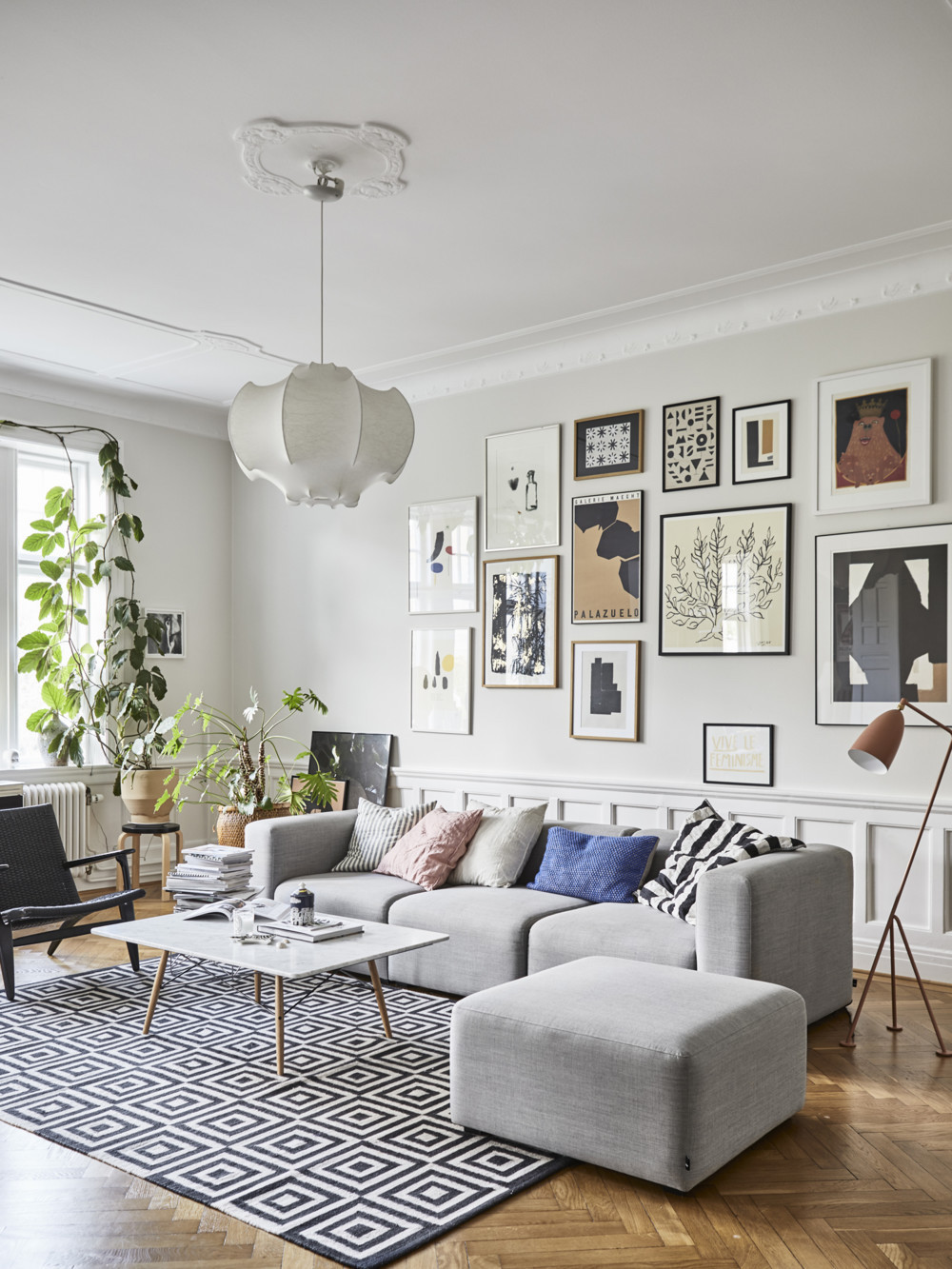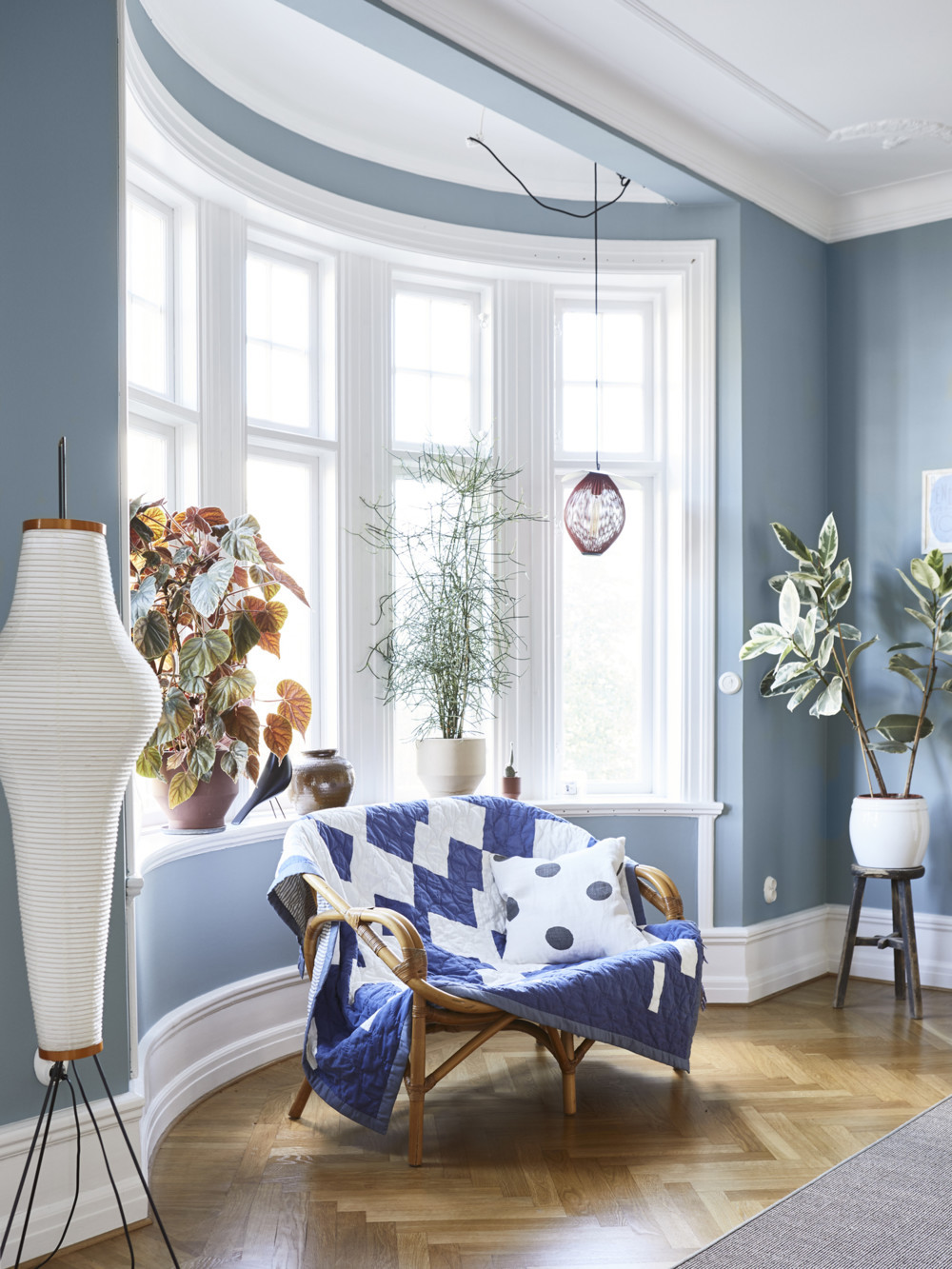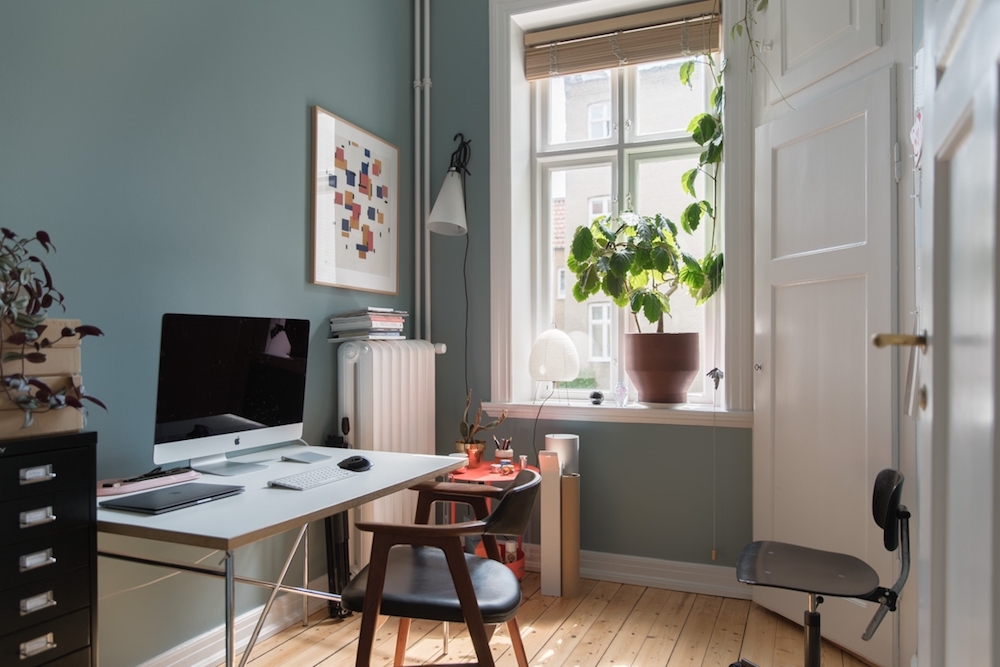 If you'd like to see more colorful interior inspiration, have a look at File Under Pop!
Styling: @emmaperssonlagerberg
Photos: Andrea Papini for Elle Decoration | Fastighetsbyran
---