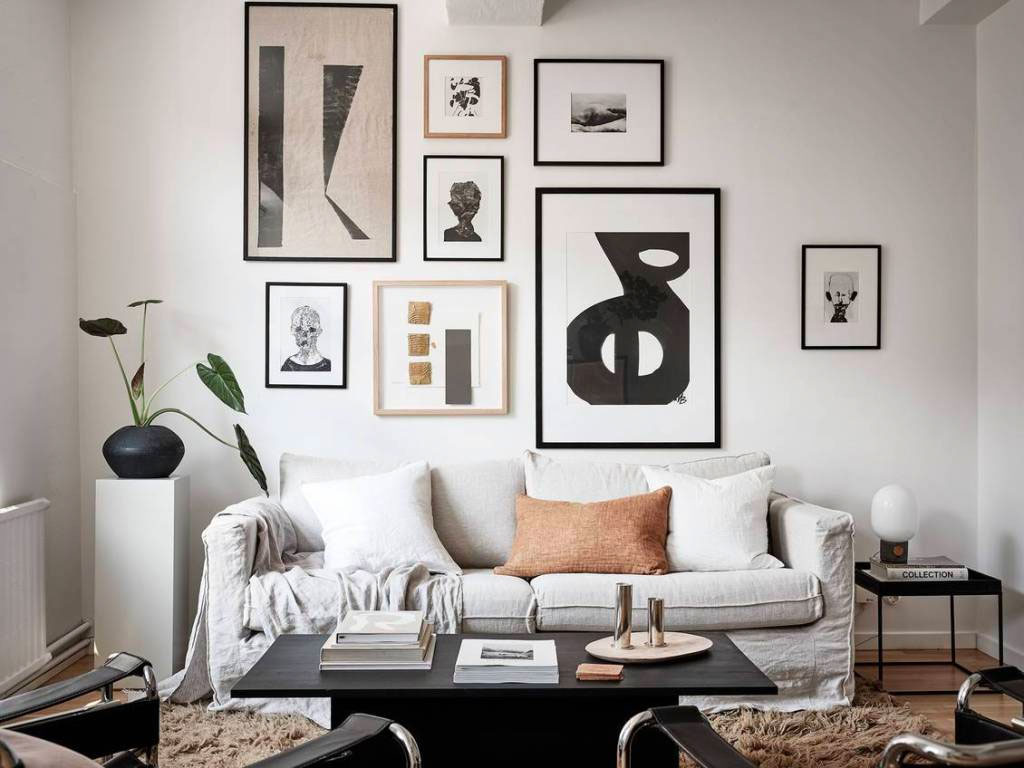 Raise your hand if you've looked at a beautiful home in a magazine or website and wished yours could look as fabulous. We've all been there. It takes a certain eye to be able to pull a room together and turn it into a dream space. We are not all natural born stylist (and that's ok!), and interior designers often come at a hefty price. Luckily, most things can be learned, and there are numerous tricks decorators use to make the most of a room.
Today I am showing you a few ways to enhance your living room almost instantly, to make it feel warmer, more considered and chic. Let's look at some tips that will help you pull off a designer look in no time.
In each of the following pictures, you'll notice several of the following elements:
A gallery wall or windows behind the sofa, as a focal point;
A plant, positioned either on a plinth, on a stool, on a side table or on the window sill, to add height;
An interesting lamp;
A coffee table right in front of the sofa, and decorated with three groups of objects (a common rule applied by stylists) – For instance, it can be 1) a pile of books 2) a candle holder and 3) a vase;
An accent pillow and/or throw in a different color than the couch;
One textile element in linen -throw, pillow or sofa slipcover- for a casual elegance;
A rug, which anchors the look and defines the space;
One or two side chairs in a contrasting material, for added texture and interest.
As you can see, styling your room is all about adding the right touches here and there, and not about having that trendy table or iconic chair. These tricks are easy to apply and won't cost you big bucks, and you'll finally turn your space into what you thought only a pro could create.
P.S. Soon product roundups, 'Get the look' and home styling tips will be reserved for our Insiders Club. Do you like this kind of article? Make sure to join our waitlist to be notified of our upcoming launch.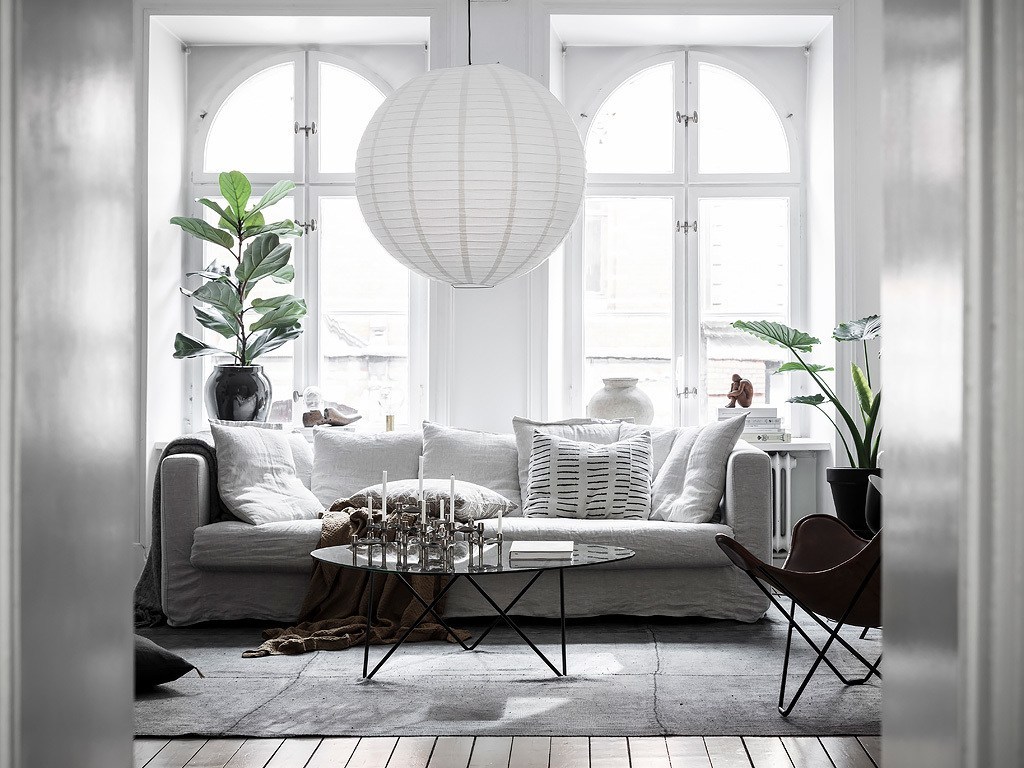 Photo: Entrance Makleri
Photo: Janne Olander for Stadshem
Photo: Alen Cordic for Bjurfors
Photo: Janne Olander for Stadshem
Photo: Anders Bergstedt for Stadshem
Photo: Bjurfors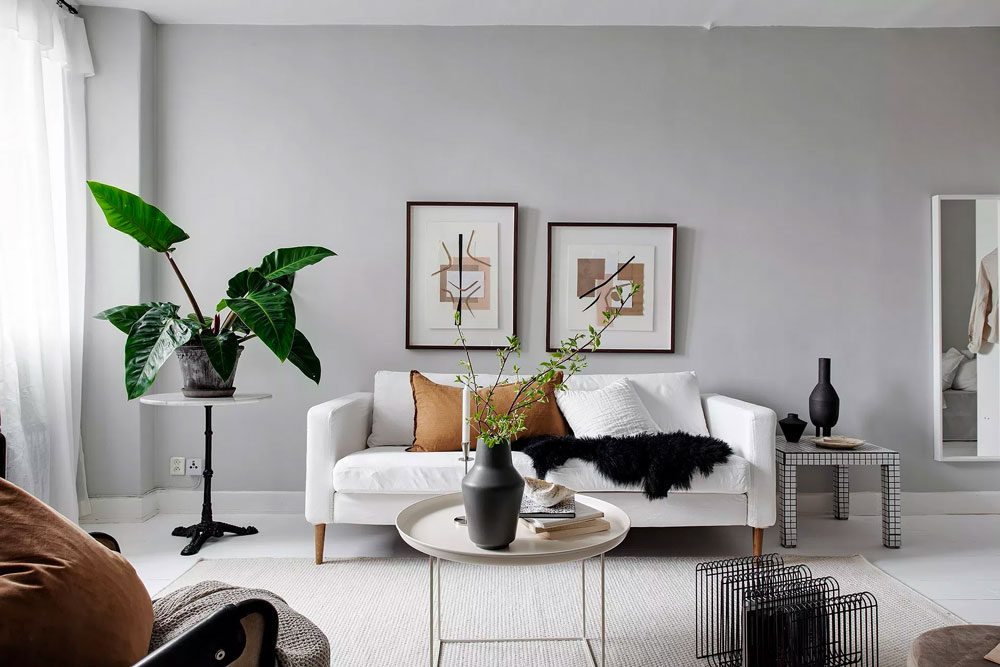 Photo: Fredrik j Karlsson for Alvhem
Photo: Janne Olander for Stadshem
Photo: Maria Sahlander for Bjurfors
For more beautiful living rooms, browse the image gallery.
If you'd like to receive some of our best design news straight to your inbox, join the ND newsletter!
Photo at the top: Janne Olander for Stadshem
Got a décor inspiration board? Pin this for later:
---