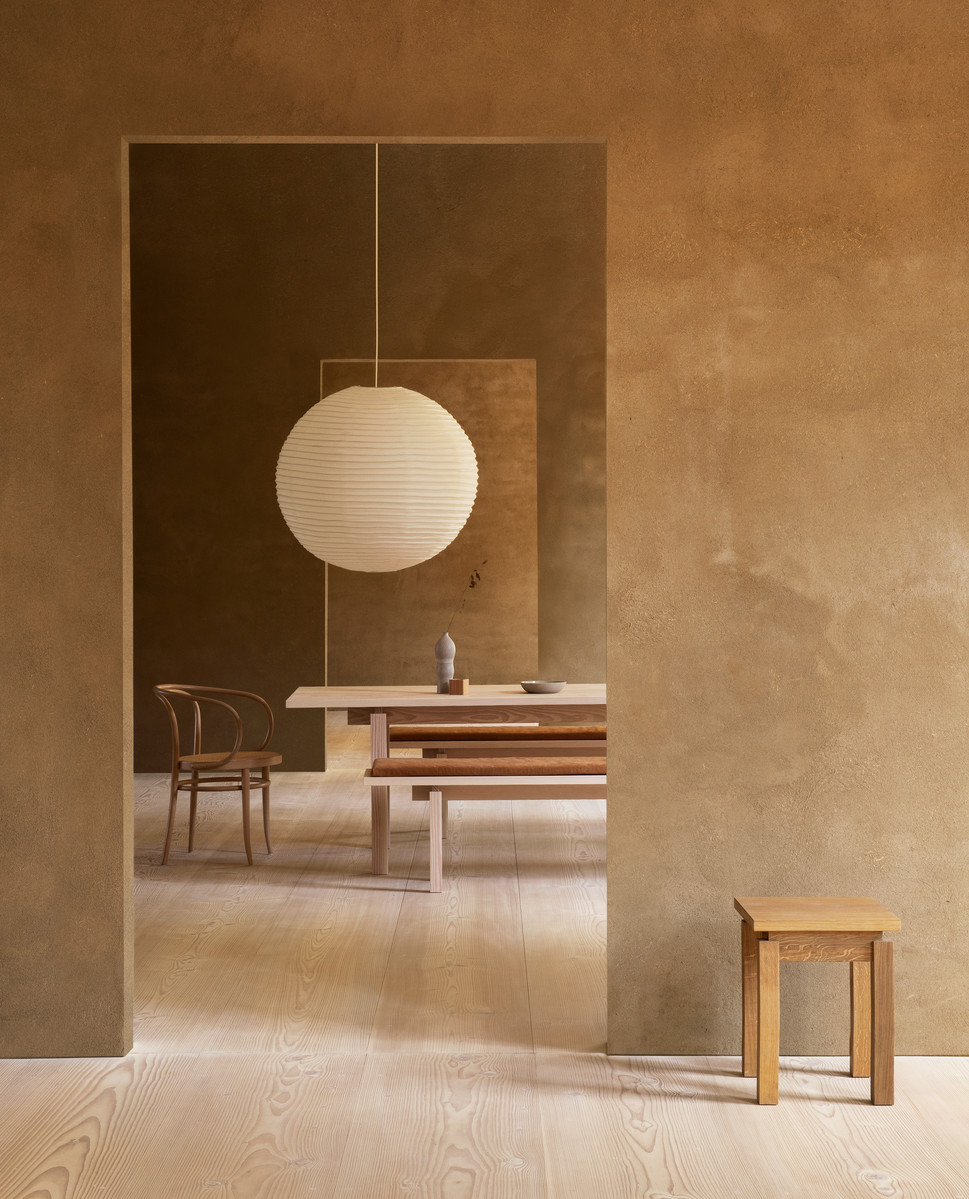 Famous for its beloved wide floor planks, Dinesen revealed its first collection of sustainable furniture and home accessories made of top-quality surplus wood from its production of Douglas planks.
The eight products in the Dinesen Collection spring from a passion for meaningful design solutions. They have simple, harmonious shapes with a classic expression and timeless aesthetic, inspired by the drying process hat the wood undergoes on its way to becoming iconic Dinesen planks.
"When the timber arrives at the sawmill it is cut, and the planks are stacked with cubic spacers in between to allow the air to circulate freely. The spacers let the solid wood float freely and present the natural material, which is perfect in its basic form. The stacked planks are thus a recurring design feature throughout the collection – with clear inspiration from Dinesen's brand DNA."
The collection features beautiful tables and benches, as well as a daybed and a stool that can be used as a side table. Stands are available in a variety of widths to match furniture planks included in the collection. A home scent, a diffuser, and 'Bricks', sculptural decorative objects, were also introduced.
Different finishes are available, and optional cushions can be ordered with Kvadrat fabric or Sørensen leather upholstery.
The furniture collection was created by Design Studies, which consists of Hans Peter Dinesen, 5th generation Dinesen, and Mikkel Vestergaard. The duo is dedicated to exploring and discovering new possibilities of wood through design and production.
The interior scent, DD-2, was developed by the artist and researcher of smell Sissel Tolaas and the architecture and design firm Studio Pneuma.
The Dinesen Collection is perfect for those who (me included) can only dream of having such stunning floorboards at home, and I am pretty sure these pieces will quickly become highly coveted items.
Styling: Pernille Vest
Photos: Jonas Bjerre-Poulsen for Dinesen
---