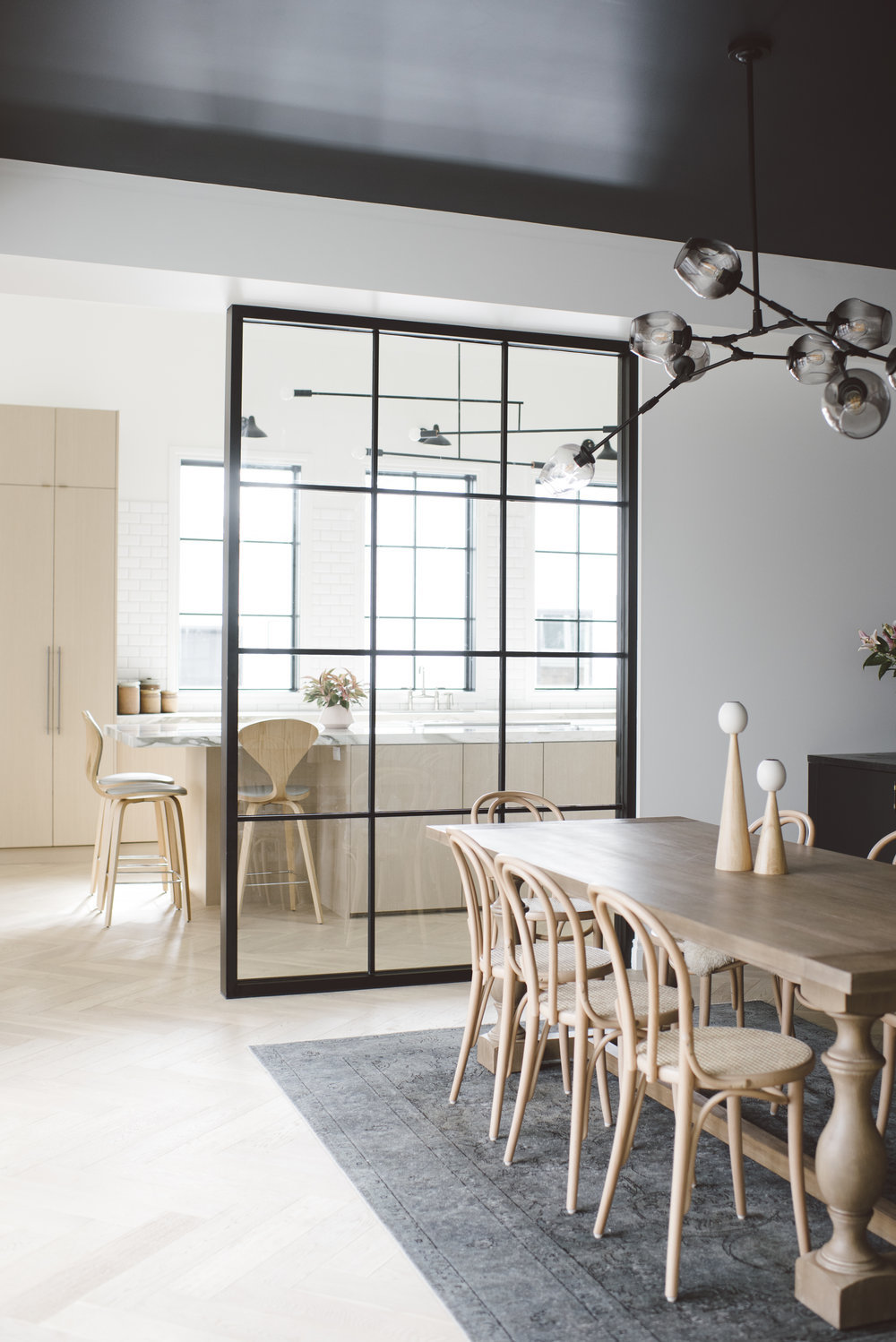 Three years ago, I purchased a beautiful old house in the countryside. The interior was untouched since the 80s, and we happily dived into a big and long renovation. The kitchen was on the to-do list since we set foot in our new home, and I am very happy to say that this is a project we will soon mark as complete! I will show you the end result in about a month, so you'll know more about the decision making process, choice of materials, etc.
In the meantime, let me put you in context. For our new kitchen, I approached a rising architect, a talented interior designer, and a local joiner. Their solutions were all beautiful and interesting. However, there were things we didn't want to compromise on, like new flooring or a badass stove, so our budget didn't allow us to go for what they proposed. Unafraid of DIYs, we took this project into our own hands and went to IKEA instead. The quality of the Swedish giant's cabinets is totally acceptable (plus they are guaranteed for 25 years!) and definitely affordable, but I didn't want a cookie-cutter look. Enters Kitch.
Kitch was founded by experienced carpenter Andrew Hibbs in 2017, and it is based in Edmonton (AB), Canada. It manufactures fronts and side panels to customize IKEA products: Sektion cabinets, Pax wardrobes, Besta system, and Godmorgon series for bathrooms. The company promises a perfect balance between style and budget, with virtually endless possibilities. And the process is simple: Make a choice between slab or shaker doors, then select a premium finish and color. Share you IKEA kitchen plan with the Kitch team and place your order. Everything is delivered in 3-5 weeks, and you'll pay between 25-50% less compared to a complete tailor-made option. You can either keep that money into your pocket or splurge on a few amazing upgrades like we did – More on that in the kitchen reveal article.
Companies offering to makeover IKEA cabinets with stylish options are still a rarity in North America, so I was very pleased to find out all about Kitch -And to share the good news! I had a few questions for Andrew, the founder, and he kindly agreed to tell me more.
Shown here: Kitch fronts in Silver Elm | Photo: Ministry of Interiors
Q: Tell me more about your background as a carpenter and entrepreneur. 
A: Entrepreneurship has always been a large part of my life. I founded my first company, Wood inc., in 2006. As the founder of Wood Inc., a full scale design and manufacturing facility, I have been able to carry out my mission in providing Canadians with cutting edge products and services. Kitch was developed in 2017 as a sister company to Wood Inc, offering an affordable solution to bring design dreams to reality. The companies continue to progress as technological innovations and design trends create opportunities for our businesses to grow.
Show here: Kitch fronts in Fenix in Verde Comodoro + Rift white oak | Photo: Tracey Jazmin for Kresswell Interiors 
Q: What inspired you to start Kitch?
A: Kitch was brought to fruition to bring our clients a product that perfectly balances style and budget. Tailor-made products often come with a hefty price tag that limit the ability for average Canadians to afford superior design. Kitch was designed to bridge this gap, creating a Canadian-made product that provides incredible design at a reasonable price without forgoing quality and craftsmanship.
Show here: Kitch fronts in Stratus | Photo: Tracey Jazmin for Kristina Lynne
Q: Why should someone choose your products over Ikea's or another manufacturer's?
A: Kitch products are carefully curated to meet our clients style and budget. Our incredible product offerings at affordable prices allow for clients to create the space of their dreams while staying within their budget. We manufacture our products in a world class facility, with raw materials from around the world. We handcraft each order to ensure the utmost quality is delivered.
Our Kitch doors and panels are thicker to provide superior durability over traditional IKEA cabinet fronts. Our zero joint edge technology leaves cabinet edges clean and crisp and free of any glue. With endless customization options Kitch offers over 100 Finishes and 150+ product variations to create your one of a kind design.
Shown here: Slim Shaker doors in Stratus | Photo: The Friday Studio
.
..
Q: How and where are your products made? 
A: We develop and manufacture all Kitch products in Edmonton, Alberta.
Show here: Kitch fronts in Natural Halifax Oak | Photo: Love Create Celebrate
.
.
.
Q: Can you share a few tips on what people should keep in mind when renovating their kitchen? 
A: The kitchen is often times the center of the home. It's the space where family and friends gather after a long day, so it should be an inviting and open space that reflects your personal design style. White and gray cabinets continue to be a trend as individuals opt for a space that inspires creativity in the kitchen while modern designs mix dark colours with chrome fixtures help to create a unique and trendy space.
.
.
Show here: Kitch fronts Eurodekor in white cape elm + black Fenix | Design: Dash of Modern | Photo: @benweiss99
.
..
Q: Do you have any new products on the go? 
A: As design trends change and innovation progresses, our products follow suit. Our latest line of textured woodgrain products create a natural wood finish while keeping affordability and quality at the forefront. The popularity of natural finishes make wood a trend that continues to grow.
Traditional painted wood doors are a thing of the past with our 3DL Shaker, which is recently available in 3 fresh new colours (Denim, Aloe and Blush). The modern solution features a durable core without joints and seams, eliminating the environmental impact that often creates significant product deterioration. 3D Laminates are the perfect solution for any design.
We are also working on a full range of open cabinets (similar to the IKEA VADHOLMA or TUTEMO) that will some in over 50 configurations!
Lastly, online ordering is a tool we have been tirelessly working on, and will bring this out to our customers this fall. Stay tuned!
.
.
Show here: Kitch fronts in Fenix in Verde Comodoro + Rift white oak | Photo: Tracey Jazmin for Kresswell Interiors
.
.
Pretty nice, right?
I can't wait to show you my own kitchen makeover in collaboration with Kitch!
First photo: Kitch fronts in Silver Elm, a project by Ministry of Interiors
Disclaimer: This article was brought to you in collaboration with Kitch. It is a company that I genuinely like and recommend. All words are my own. My partners contribute to the growth of Nordic Design, and I thank you for supporting them.
---