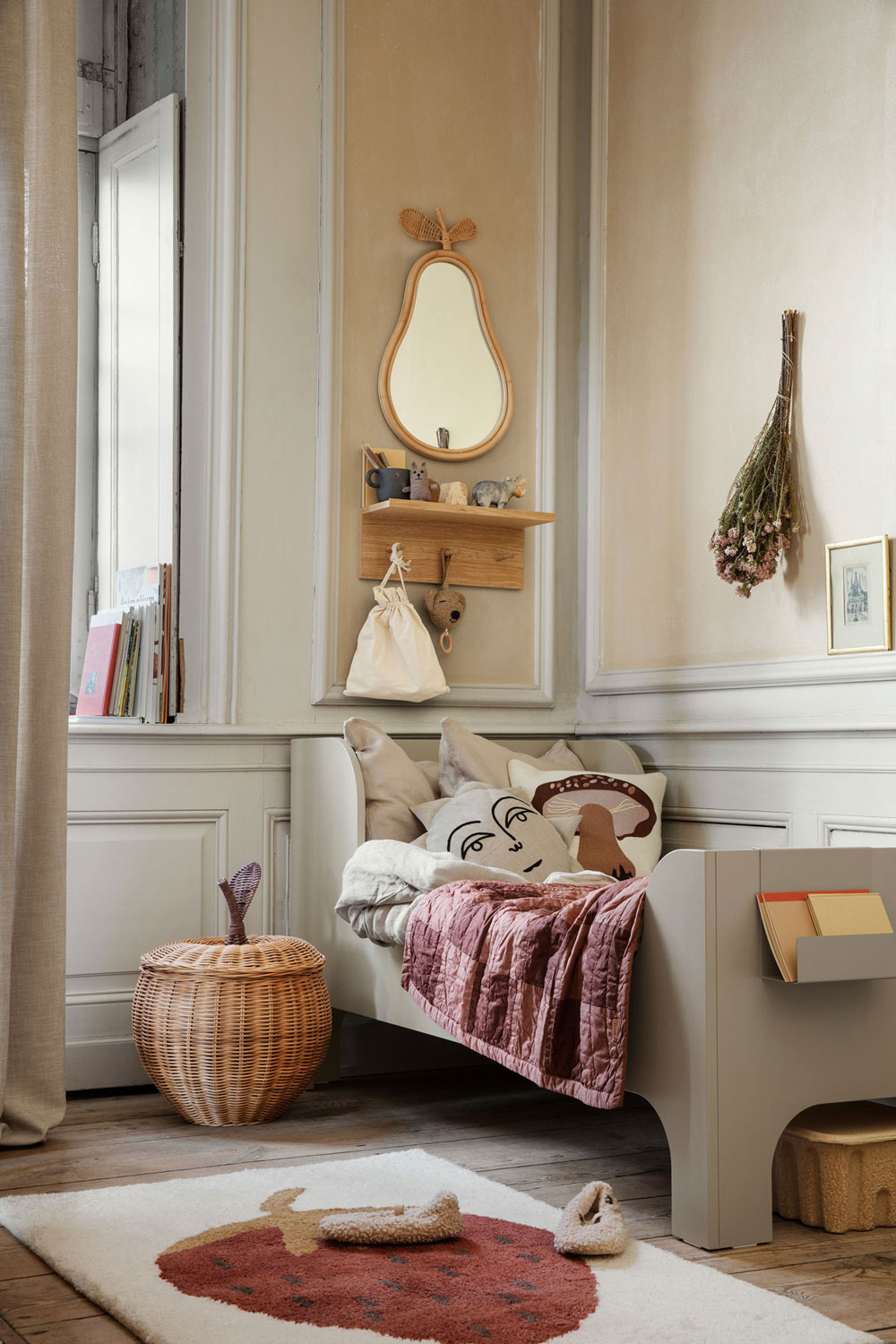 Rattan was long associated with your grandma's 1960s untouched decor or Tahitian beach resorts, but not anymore.
We've seen an important uptick in rattan usage in interiors that are not necessarily vintage-inspired or exotic, but rather very contemporary. Versatile, it is perfectly suited for almost any style, whether you live in a beach house, urban loft or traditional home. It instantly adds a natural, warm and handcrafted element to a room.
Rattan is a renewable tropical palm tree that typically grows in tropical regions of Africa and in Southeast Asia's rainforests. Its strong wood, similar to bamboo, is very durable yet naturally bendable, durable and lightweight.
Plus: It's a sustainable and non-toxic alternative to plastic, which is another great argument in favor of incorporating this material into your home.
While it gives a lovely boho chic touch to an interior, I am particularly fond of using it in kids' rooms. Let's take a look at some gorgeous kids' rooms featuring rattan objects and furniture: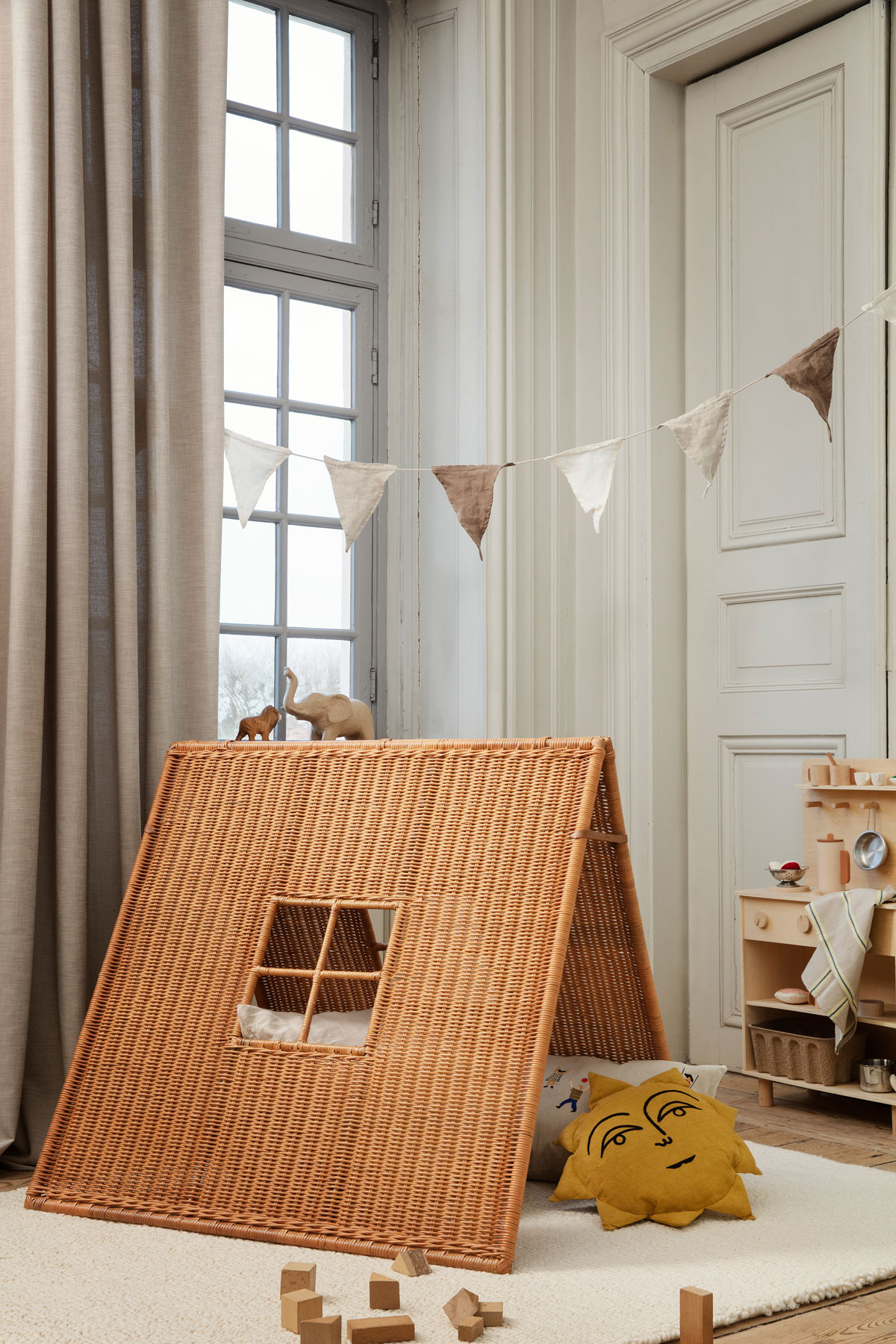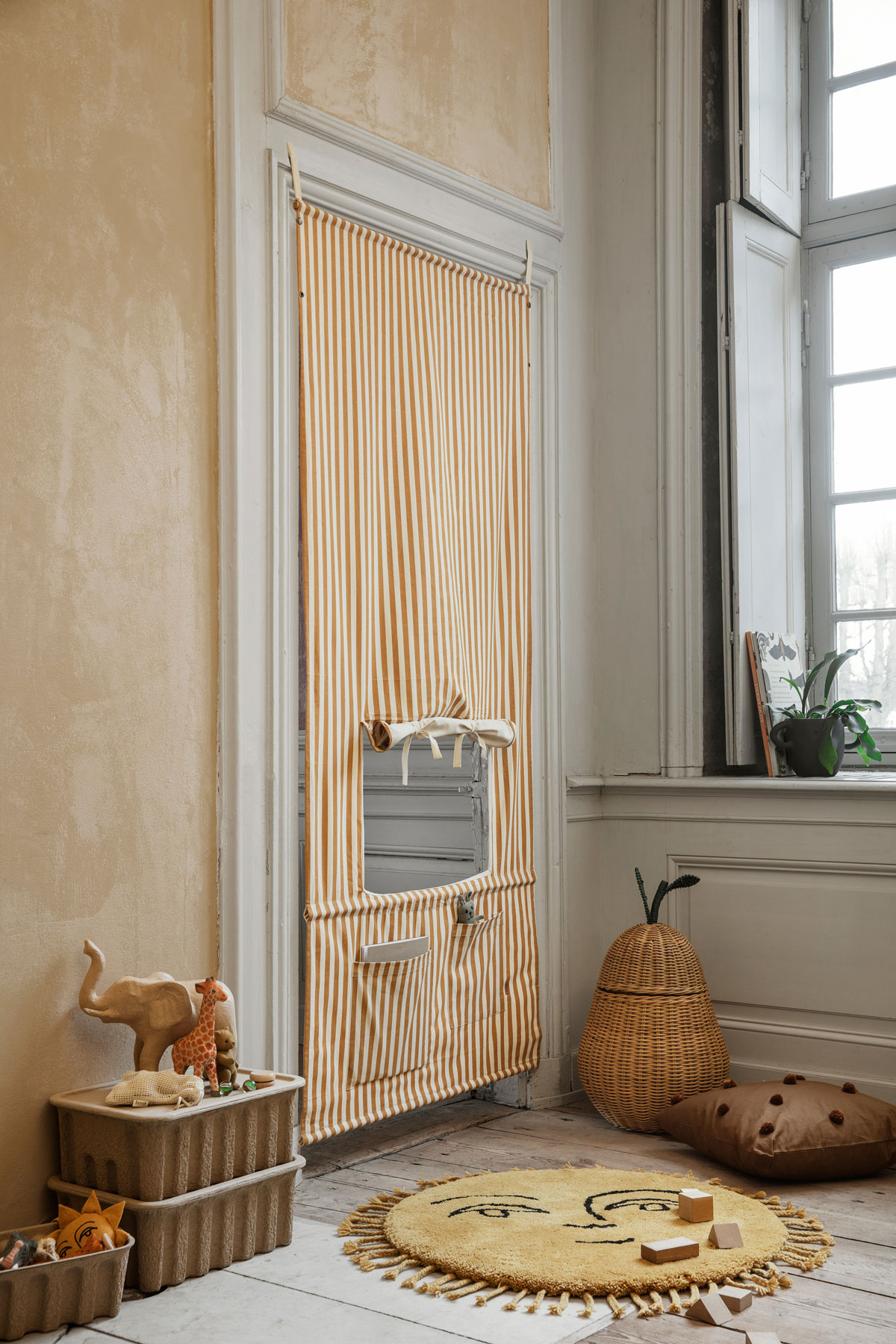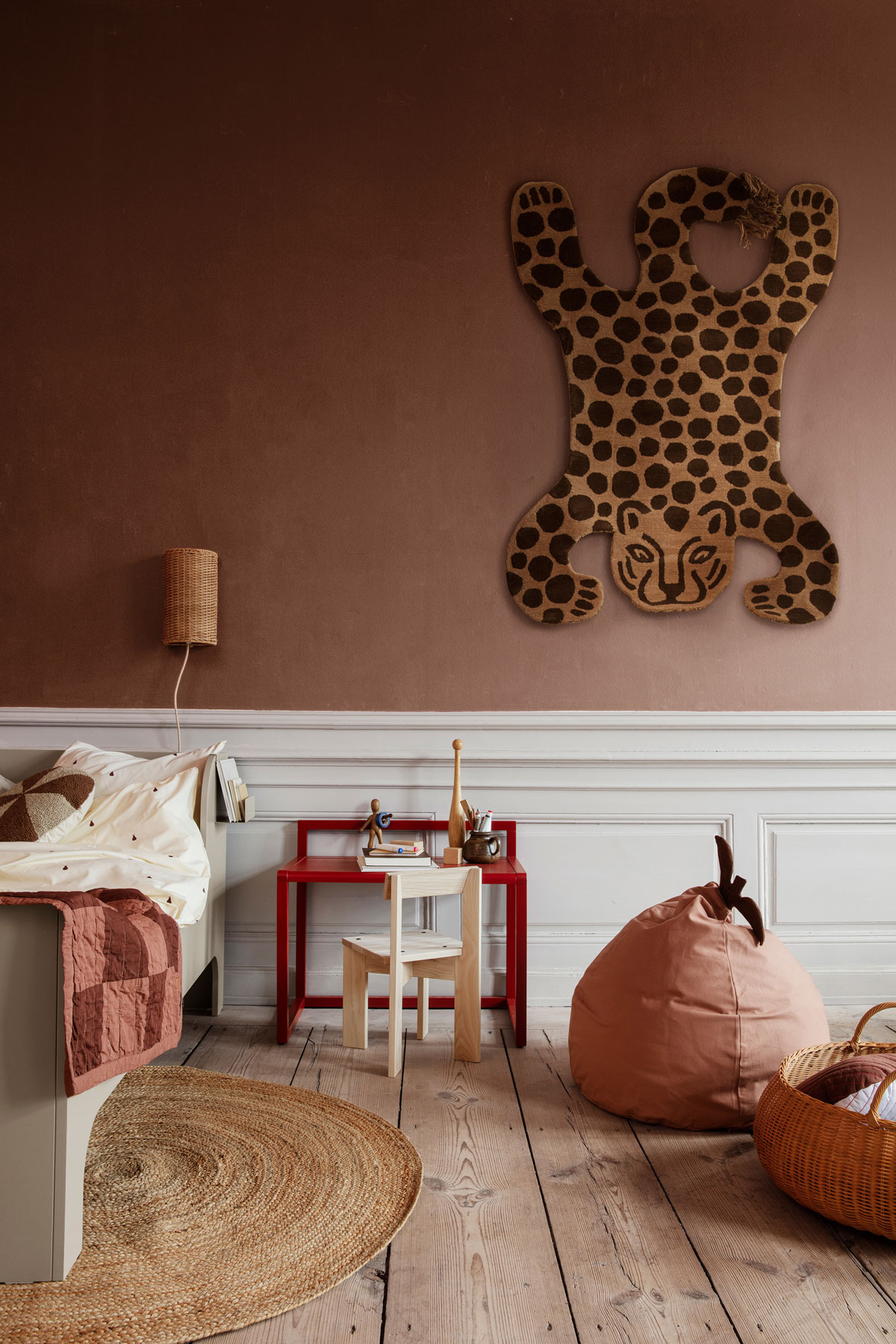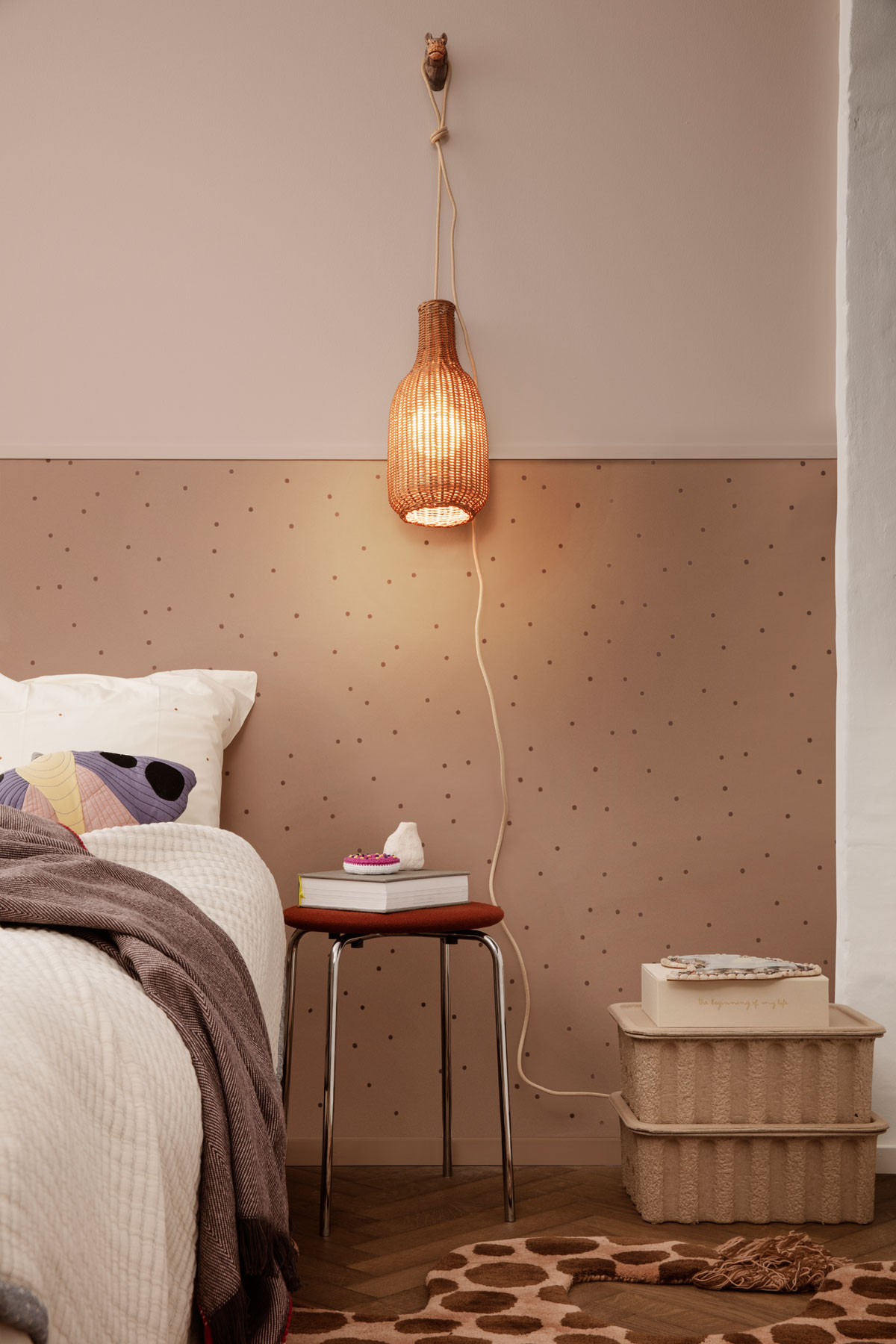 Lovely inspiration, isn't it?
The pictures are from Ferm LIVING, a Copenhagen-based company that specializes in designing and manufacturing contemporary furniture and accessories for households. With a graphic Scandinavian touch, their collection features colorful cushions and textiles, elegant mirrors, playful kids' items, and the popular Plant Box and Ripple glassware series.
If you'd like to incorporate this natural material into your little ones' rooms, here are my top picks:
Find them here:
1. Rattan doll bed
2. Braided A-House doll house
3. Apple braided basket
4. Pouf/stool
5. Mirror with rattan frame
6. Elephant hook
7. Rattan luggy
8. Domed lampshade
9. Mushroom basket with lid
10. Pear mirror
11. Flower hanger
12. Rocking horse
13. Wall pocket, set of 2
14. Lounge chair
---
Photos: ferm LIVING
---